Education. We spend a lot of time arguing about this. Wave after wave of education reformer has appeared, each with their own unique (and often uniquely wrong) method of "solving" education. And boy, if you cared at all education issues, the CD1 Democratic debate was not your night.
Public Schools
The Journal's Edward Achorn asked a leading question about supplying school vouchers. Thankfully, neither David Cicilline or Anthony Gemma support those. But if you thought Democrats were staunch defenders of public schools, you might be asking yourself if you could get some new defenders.
Gemma Says Providence Public School Grads Are Stupid
This had to be the point when I, personally, wanted to strangle Mr. Gemma, because he wasn't just attacking Mr. Cicilline (I don't particularly care about that), he was attacking me and my friends. He attacked pretty much anyone who passed through Providence Schools from the years of 2003 and 2010. Actually, RI Future contributor Steve Ahlquist has the best line on this, so let me quote his tweet:
#WPRIdebate Gemma says my kids were failed by Providence School system. I'll call my daughter at Cornell, break the news to her.

— steveahlquist (@steveahlquist) August 29, 2012
Full disclosure, I attended the same schools as Mr. Ahlquist's daughter for 12 years. Unlike Mr. Gemma's descriptions of us, we can, in fact, "read and write and do math" and are not in need of adult education. A great many Providence school grads are, contrary to the rumors produced by the haters, "productive members of society." In fact, I can do statistical analysis, and my writing skills are on display here, and I've graduated from a four-year college in four years. Actually, from the time I graduated high school in the fifth year of Mr. Cicilline's term, to 2010, four year high school graduation rates in Providence were higher by 10 percentage points (increasing from 58% to 68%). What probably keeps Providence grads from being even more productive members of society is the lack of jobs.
But the big problems with Mr. Gemma's statements are that he over-relies on testing data, which is a crappy way of measuring education success. Kristina Rizga, of Mother Jones, recently published an article entitled "Everything You've Heard About Failing Schools Is Wrong". In it she discusses just how distorting testing data is. And just how detrimental it is to good schools that people love. Her key line about getting good information other than testing data about how schools are doing: "It's easier for a journalist to embed with the Army or the Marines than to go behind the scenes at a public school."
And then, while trying to blame Mr. Cicilline for Providence's problems, Mr. Gemma notes the issue is across the urban core. So either Mr. Cicilline is part of a trend of RI's urban areas doing poorly on tests (speaking to structural/environmental issues), or he's responsible for all of the urban areas doing poorly. I'd say the biggest problem with Mr. Cicilline's tenure over my schools is that the department would hire a bunch of people who aren't in the schools but seem to have all the answers to show up for like two years, and then leave when a higher paying job opens up. No one deigns to ask the students what's going wrong. And here's the thing, students have identified all the problems in the day-to-day operation of their schools. They know just what's going wrong for them. No one in power is asking teachers what problems they're having (other teachers are).
Hopefully the collaboration between the teachers' union and the administration in Providence will yield some results. If they engaged the students via any one (but hopefully all) of the great student organizations in Providence, the schools would probably see incredible improvements.
Cicilline Says Kids Need to Compete
I hear this a lot, George W. Bush said it as he inaugurated No Child Left Behind, tons of people talk about the need for children to compete. And it's stupid. Look, if you want future American workers to be competitive with kids in India and China, educating them more is not the way to go. Notice how no one ever says we have to have our compete with top-ranked nations for education like Finland or South Korea. It's always Mexico, Indonesia, and China we have to struggle against. That's because the most competitive workers are the ones who don't know any better.
I mean, what's the cheapest worker? A slave or a serf. No one ever heard a slave owner or a feudal lord go, "man, if only my peons were more educated. Then they'd be more competitive." No. It was "keep those books away from them. If they get too knowledgeable, they won't know their place. No one wants to purchase an unruly worker."
We used to understand this (ironically, back when there was actual slavery in this country's living memory). We didn't put public schools in place to produce workers. Horace Mann, the father of our public school system, wanted good American citizens. That's the purpose of public education; to provide intelligent citizens. You know what doesn't produce good citizens? Testing that demands that kids only know rote writing, reading, and math; and teaching that only supplies that. You want competitive workers, privatize and revert back to the past when only the wealthy got education. Then you'll get people who don't know any better but to take bad jobs at terrible wages.
You want good citizens who will build a strong America? Teach them how to think and question and argue and study. Teach them history and literature and philosophy and government and economics and science. Teach them how to be people, and not drones.
College Costs
Are you in debt? Yes? For that college education you got? Still? You mean, you didn't graduate college and get that $40,000 a year job your college told you their average grad makes a year out of college? Weird. It's almost like there's terrible unemployment or something, and government no longer cares about full employment. Well, you can always go bankrupt. What? You can't discharge your debt with bankruptcy? Good luck with that. When WPRI's Ted Nesi asked this question to the candidates, they weren't much help to the college student/graduate (full disclosure: I graduated college in debt).
Cicilline: Boy, That's a Big Challenge
Damn right it is; college is where they teach both rocket science and brain surgery. Mr. Cicilline sure noted it was difficult, it would absolutely get more difficult much faster under Republican proposals, but he seemed mightily befuddled about how to solve the fact that over the last 30 years, the cost of college has risen 1120%. I suppose it's worth noting that in 1980, Pell Grants covered 69% of a four-year, public university degree. In 2013, they'll cover less than a third, a level of coverage that is the "lowest in history." This despite their maximum amount being increased. Mr. Cicilline's "that's a difficult question, let's have a conversation about this" approach doesn't seem to me to signal the correct response to the immediacy of this problem. We could've talked about this in the late '80s or early '90s when the costs outstripped the Consumer Price Index. We should've been marshaling solutions in the early 2000s when it broke a 500% increase from 20 years before. But in 2012, we gotta say, "enough is enough, college costs are going to come down." If that's more government investment, or government interference, or a debt jubilee, or whatever, it doesn't matter. By any means necessary, we cannot have colleges creating a new cohort of debtors every year. Frankly, a college education is not worth the amount we are paying for it.
Gemma: Race to the Top!
Faced with this, Mr. Gemma could only go with "benchmarking against other institutions." When Mr. Nesi pointed out that Harvard University is the top ranked college in the world, and its costs are ludicrously high, Mr. Gemma said something like, "well, benchmark against savings on paper goods." Paper goods. Seriously. You know where we could save a ton of money on a paper good? Ending the cartel of book publishers which keep textbooks outrageously high (your seventeenth edition of Econ 101 is not worth $500, by any measure).
Mr. Gemma pointed out Race to the Top as an example of a way to benchmark. Now, all due respect to President Obama, but Race to the Top is George W. Bush's No Child Left Behind-lite. It's privatize, privatize, privatize. And private colleges are the ones that are really getting outrageously expensive, as the amount (and salaries) of administrative positions bloat budgets and colleges focus on amenities rather than professors to attract wealthy students. And that's not to even get into for-profit colleges, which offer often fraudulent degrees at prices far above any other higher education institutions. So in the face of increased costs from the private sector, Mr. Gemma would look to the private sector for solutions on cutting costs?
---
Claiborne Pell, we need you now, more than ever.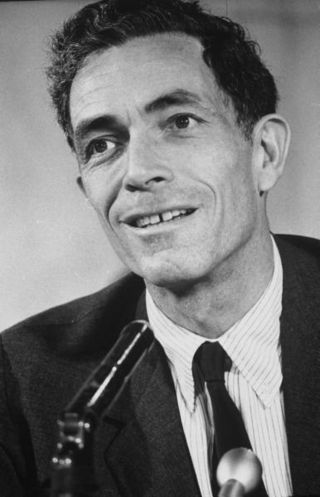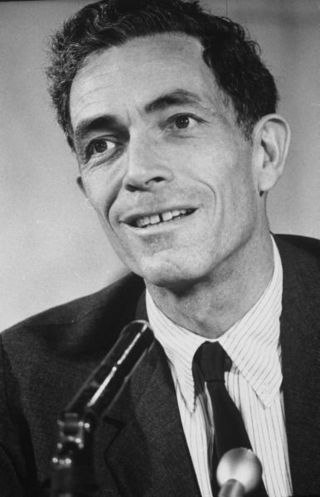 Poor Edumacation In CD1 Democratic Debate

,