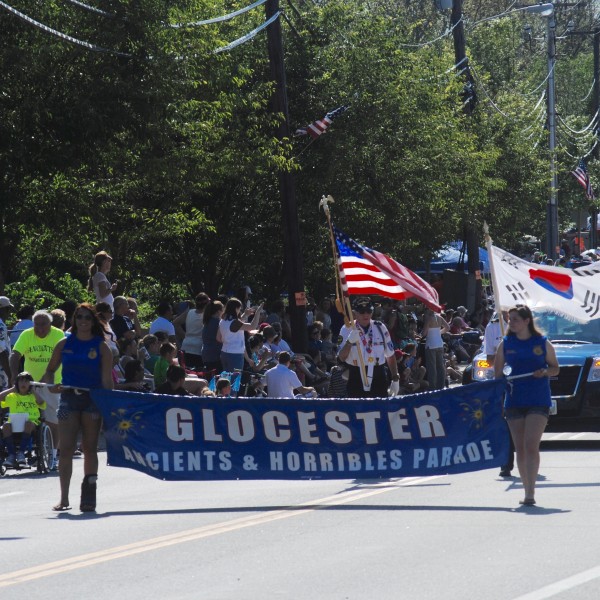 Opposition to Invenergy's proposed $700 million fracked gas and diesel oil burning power plant, planned for Burrillville, dominated the 90th annual Ancients & Horribles Parade in neighboring Glocester on the 4th of July. First and second prize for best in show went to floats opposing the power plant.
The prize for "Most Politically Incorrect" float went to a truck emblazoned with a "Trump" campaign sign that displayed a series of posters of State House leadership that cited a series of political scandals and unpopular decisions. This was followed by two trucks full of Trump supporters, with one man waving a large Confederate Flag in support of the putative Republican presidential nominee. The presence of racist Confederate Flags in the parade was disturbing. I counted at least four.
Governor Gina Raimondo, perhaps sensing that her presence would not be appreciated, did not march in the parade. Her presence was felt, however, in every float that expressed dissatisfaction with her close association with corporations like Invenergy and Goldman-Sachs. Tracey Potvin Keegan rode a bike dressed as the governor, with bags of Goldman-Sachs money hanging like saddlebags and a $700 price tag on her head.
Marching in the parade were Senators Sheldon Whitehouse and Jack Reed and Representative James Langevin. Whitehouse did not escape criticism for his early support of Invenergy's power plant. A woman marching with the power plant protesters held a sign with a quote from Whitehouse that said, "If I look back 20 years from now and I can't say I did everything possible, I'll never be able to live with myself."
After first supporting the power plant, Whitehouse later back tracked, saying that weighing in on the issue would be inappropriate. Many in Burrillville and the surrounding areas feel betrayed by Whitehouse's position, feeling that his reputation as the Senate's strongest environmentalist is mere political posturing.
Almost as unpopular as the governor are the gypsy moths, who have infested the area and strip entire trees bare of foliage. One group of marchers came dressed as a gypsy moth caterpillar, with the words, "It's raining poop" on it's tail end.
The parade featured an appearance by Tony Lepore, the Dancing Cop. Lepore sported his new uniform, emblazoned with a special "Dancing Cop" patch, instead of his former Providence Police Officer uniform. Lepore's career has been in free fall since he interjected himself into the incident late last year when a Dunkin Donuts employee wrote "Black Lives Matter" on a police officer's cup. As a consequence of his words and actions Lepore lost his annual gig directing traffic downtown and lost out on a replacement gig directing traffic in East Providence.
Governor Raimondo is due to meet with Burrillville residents on July 18.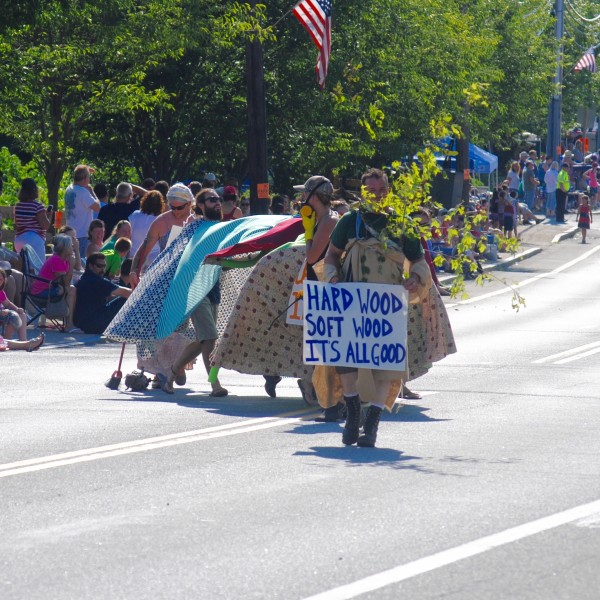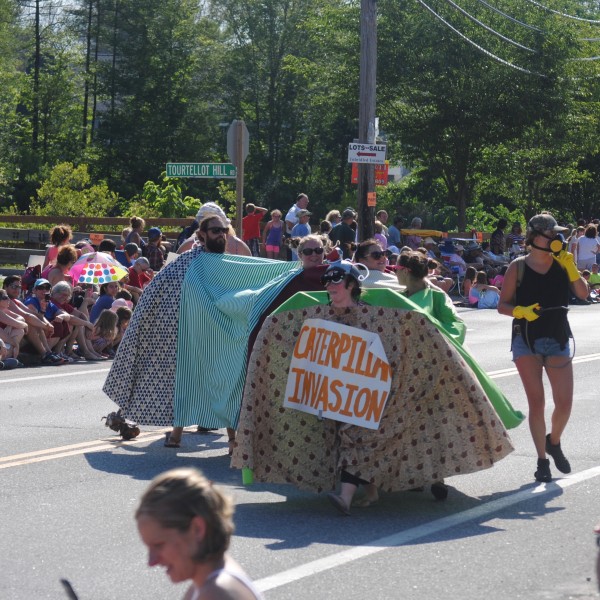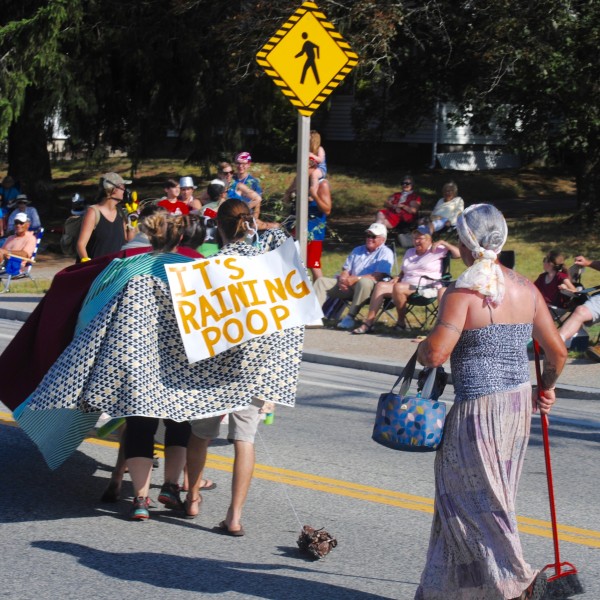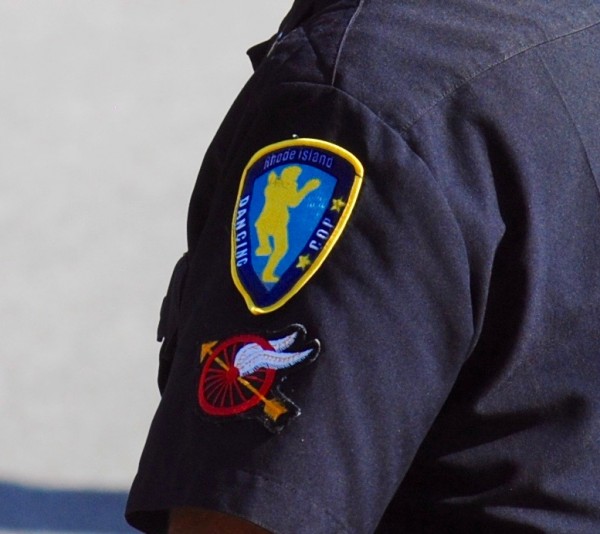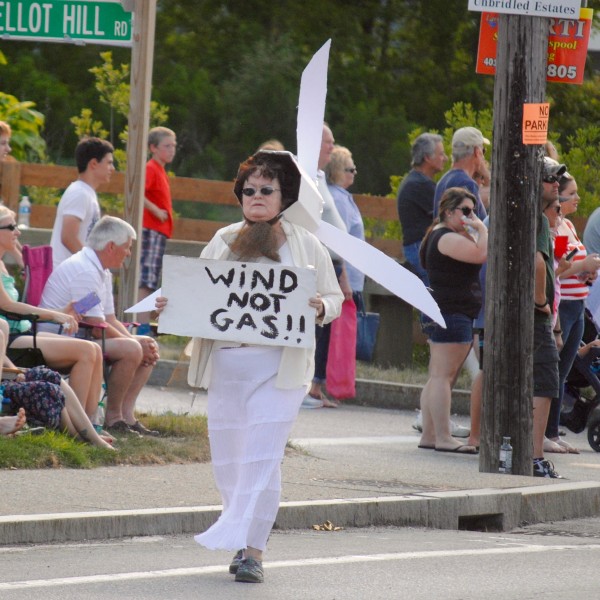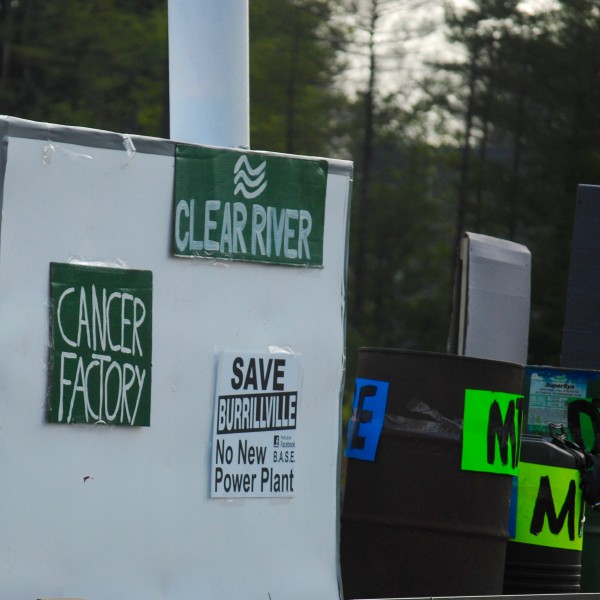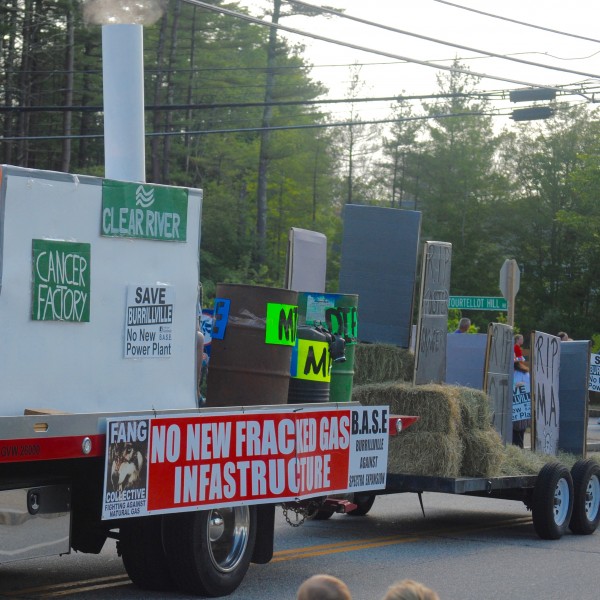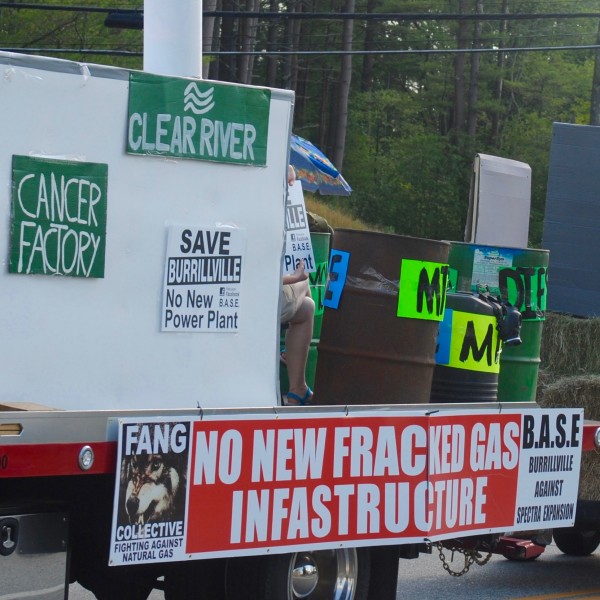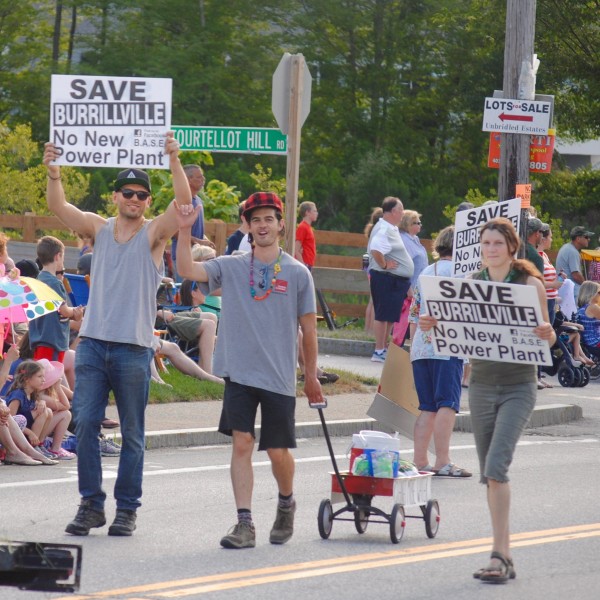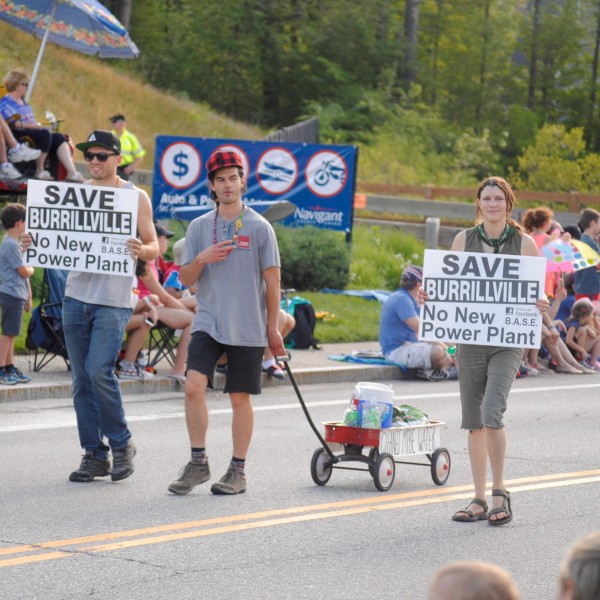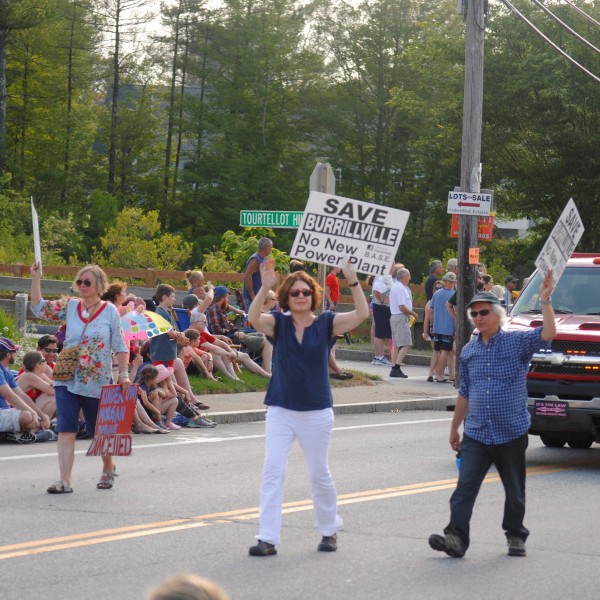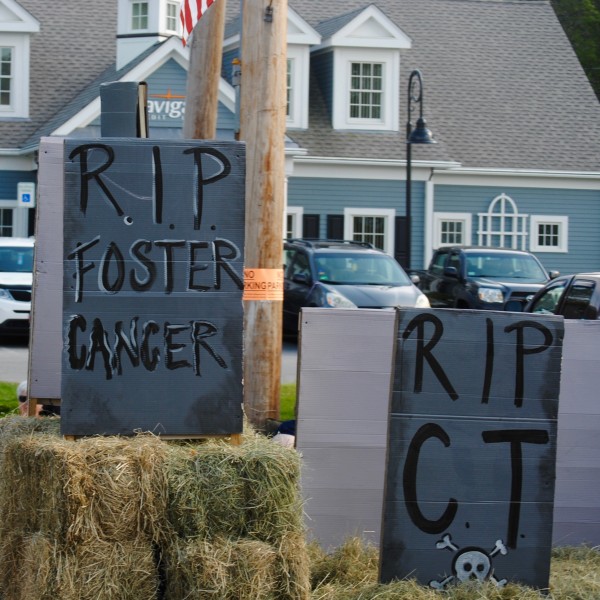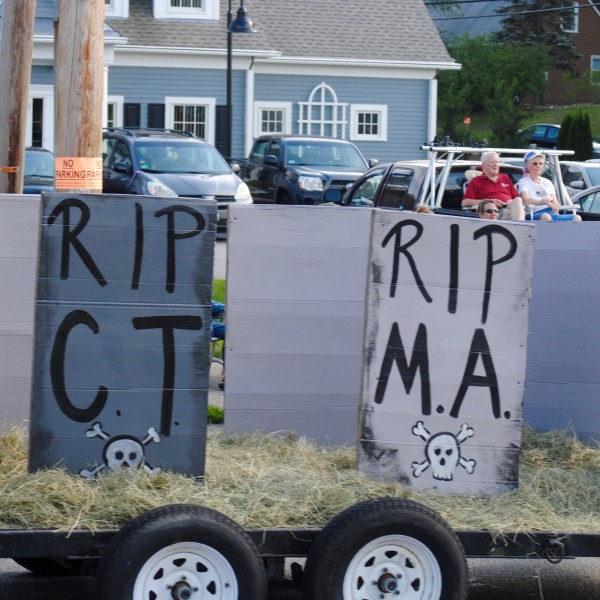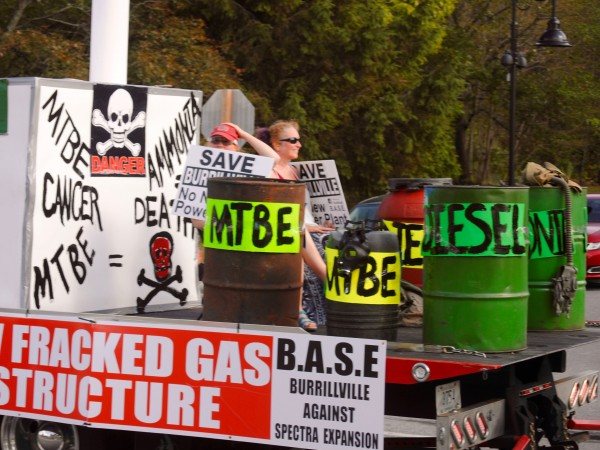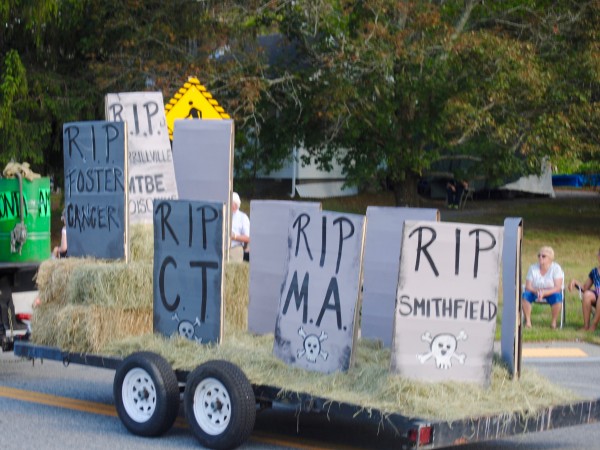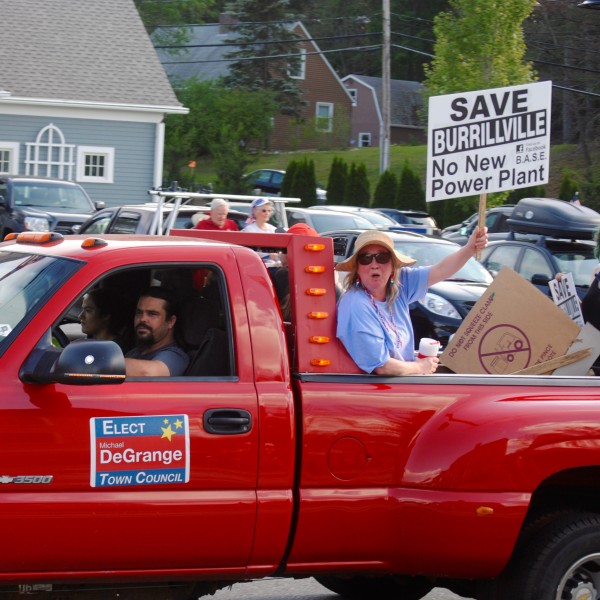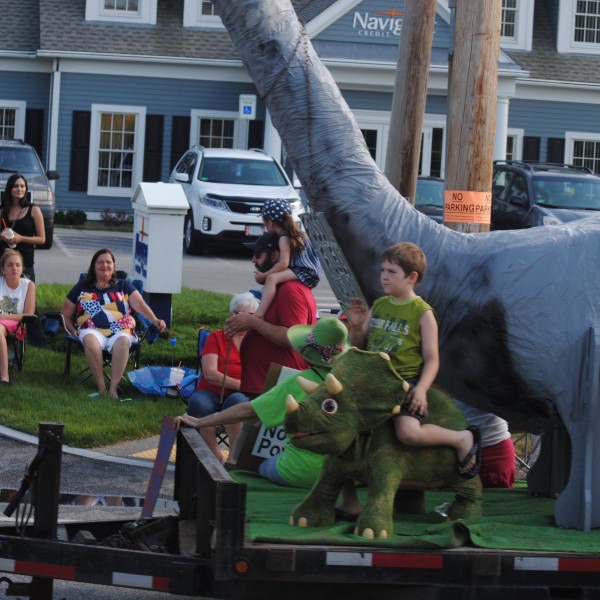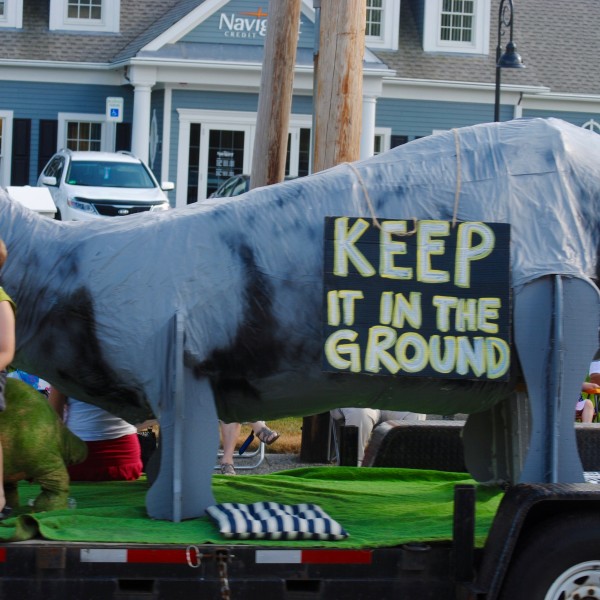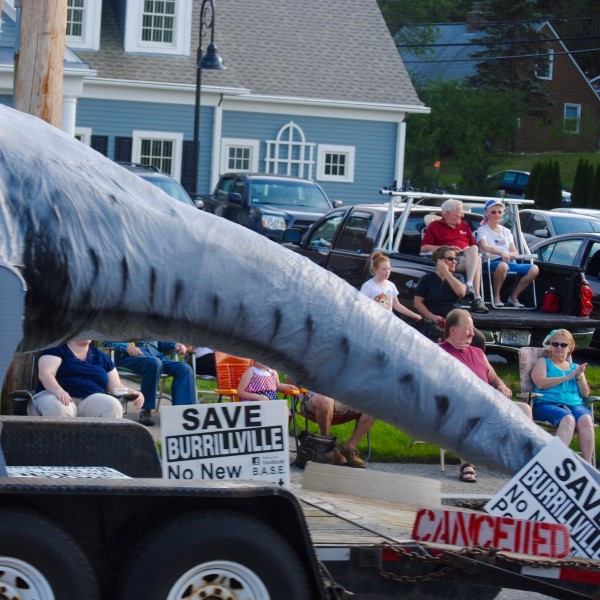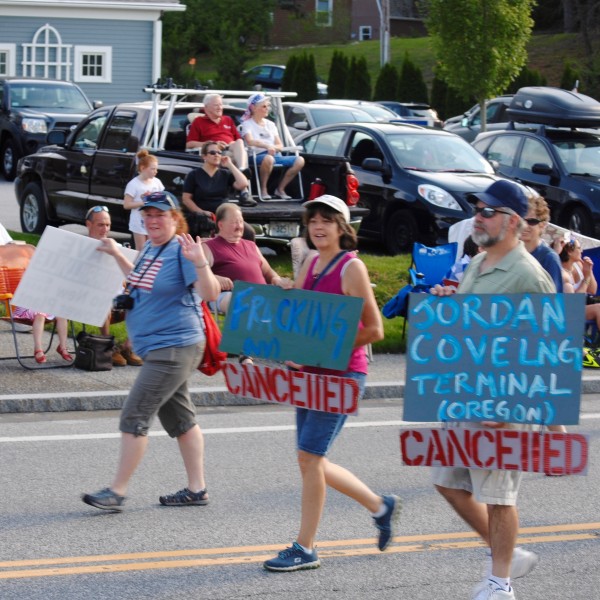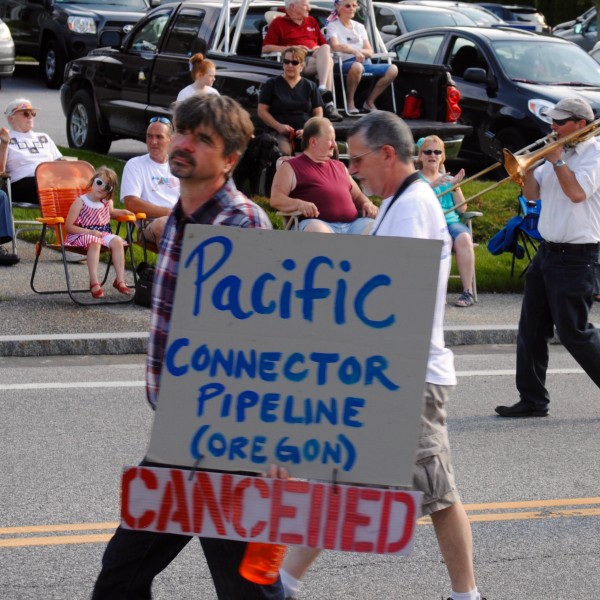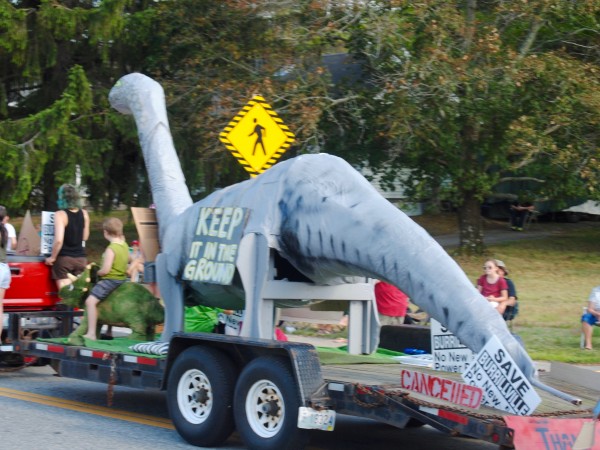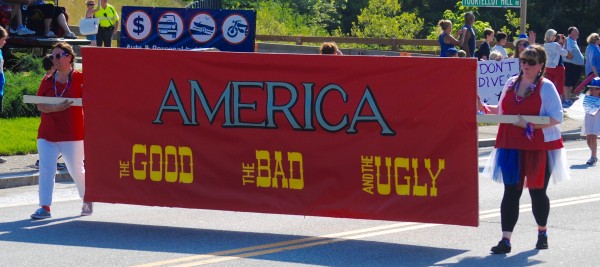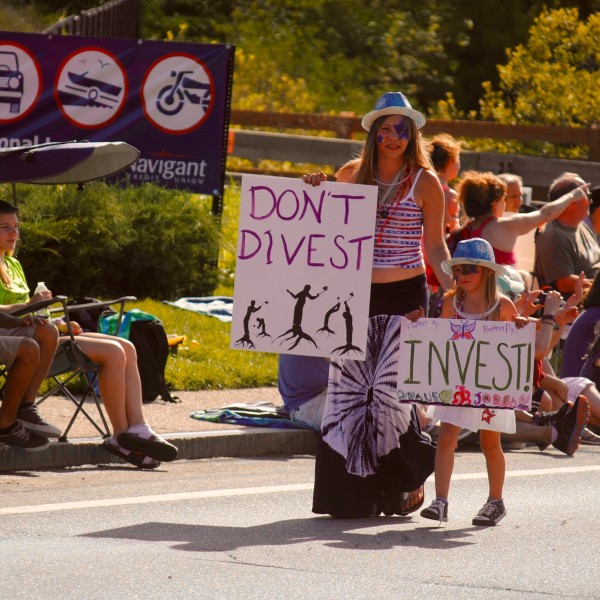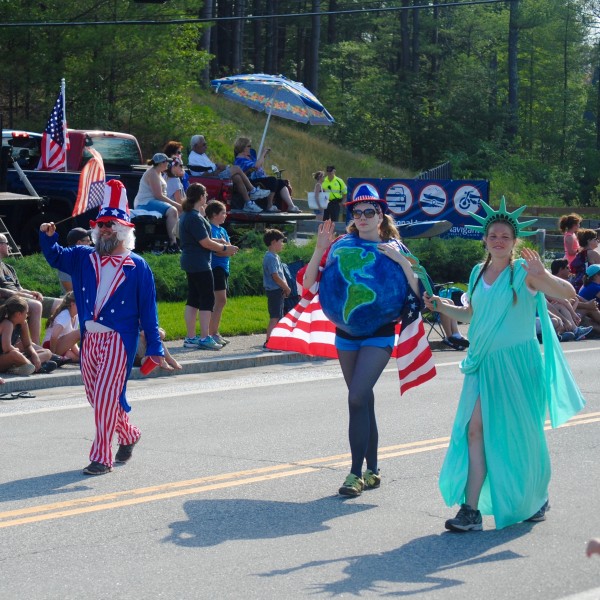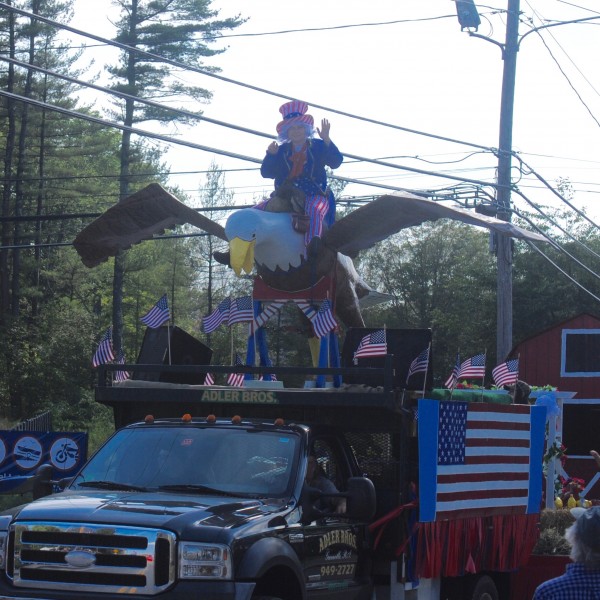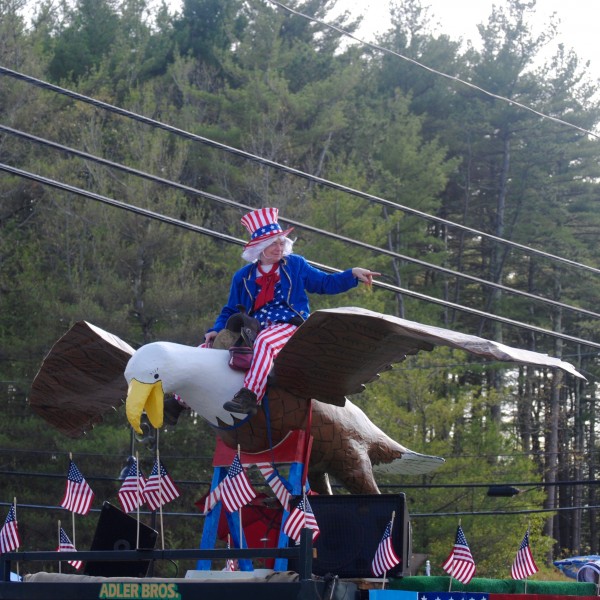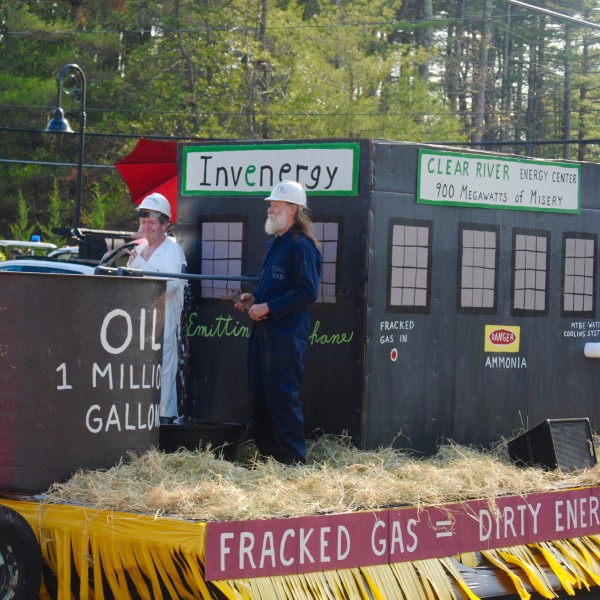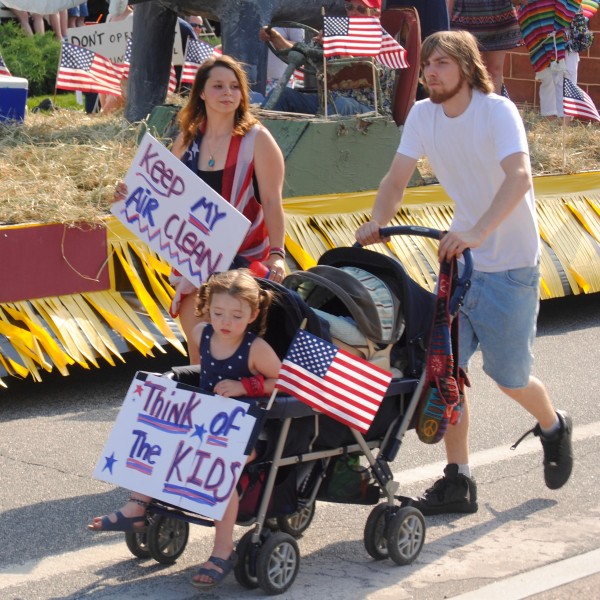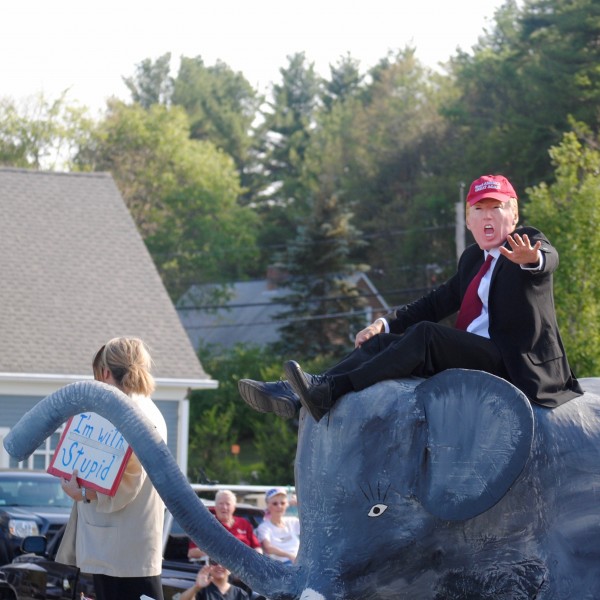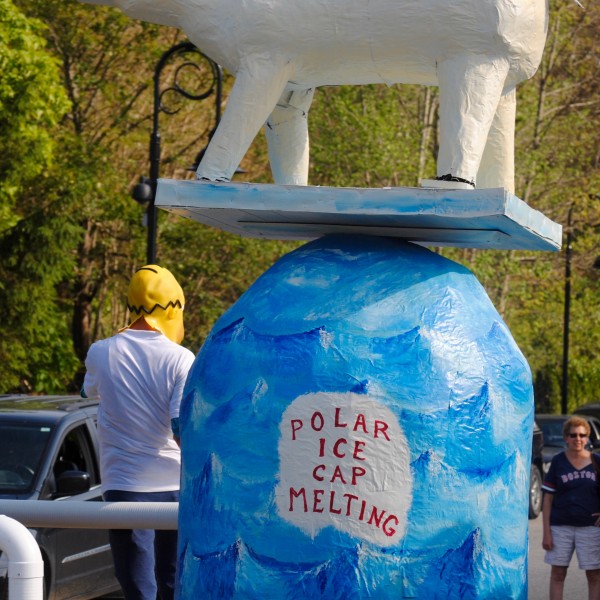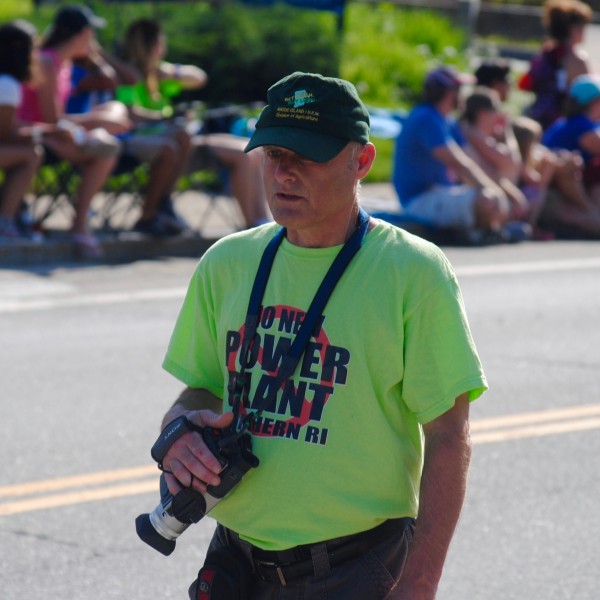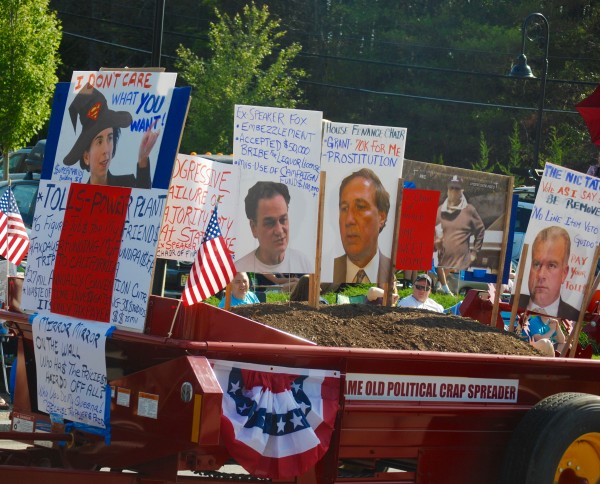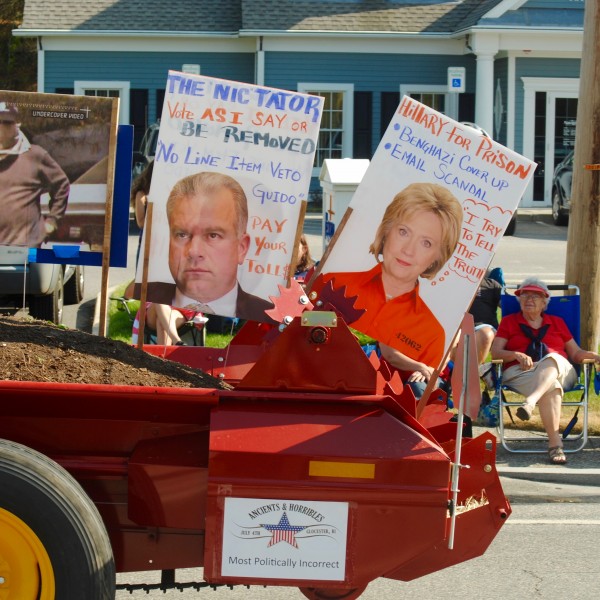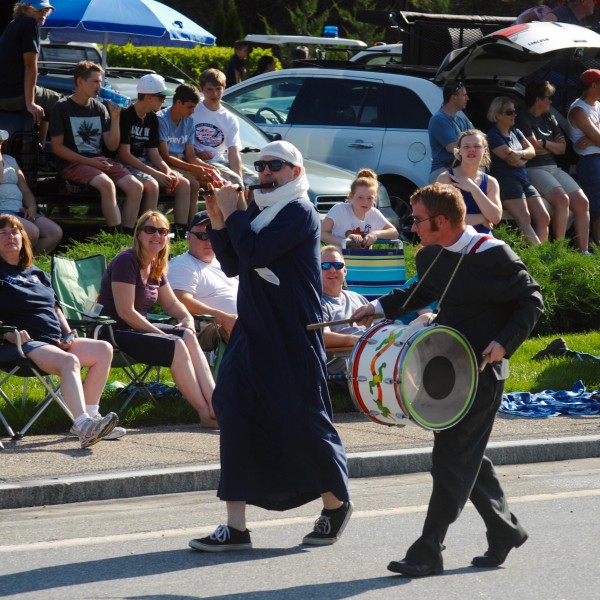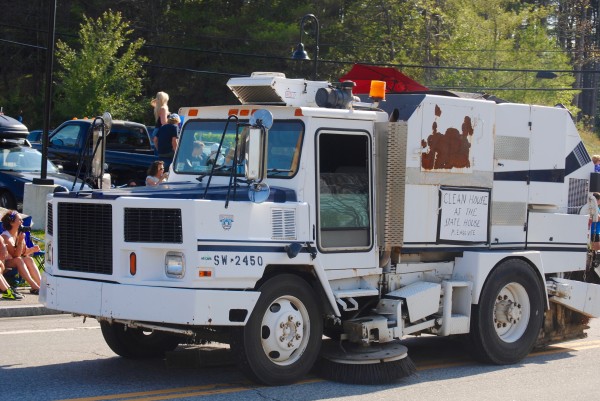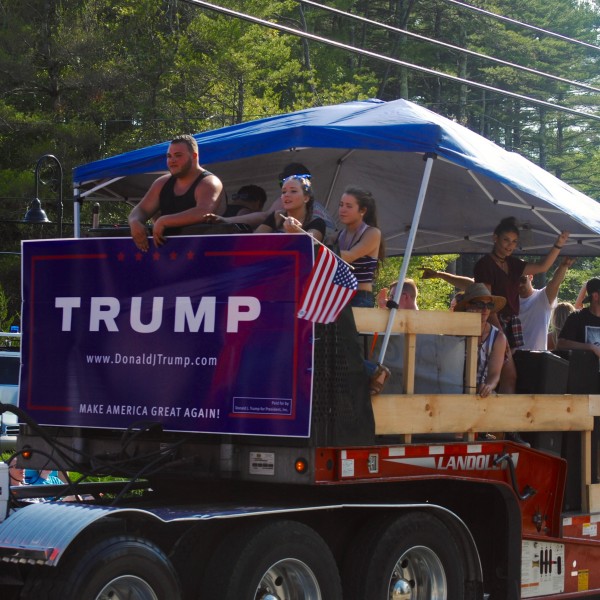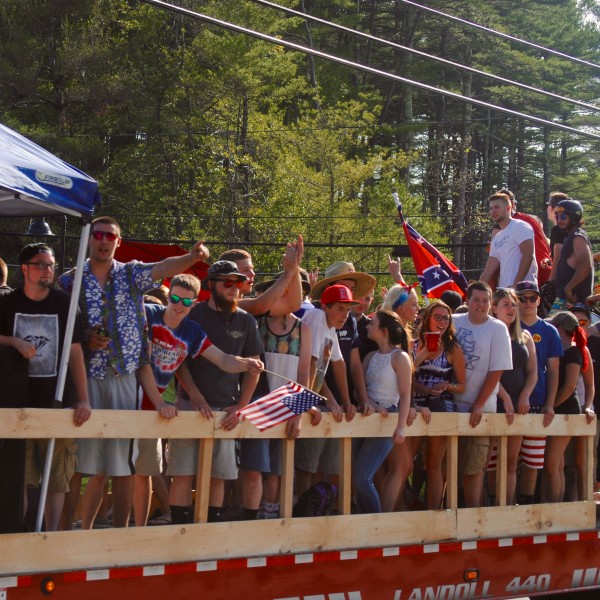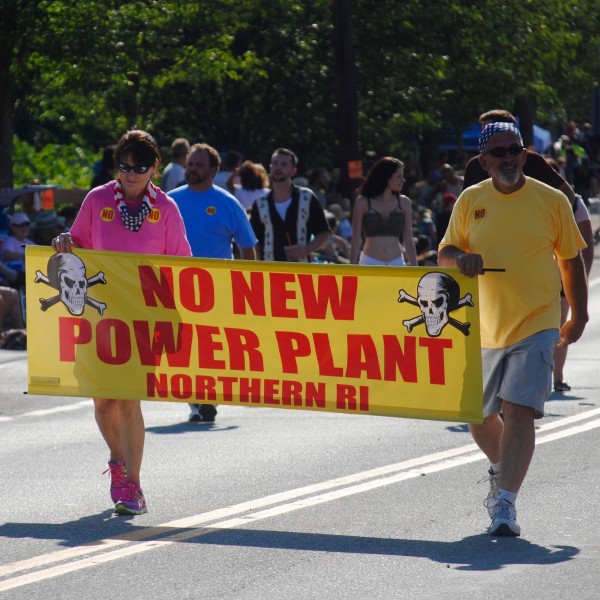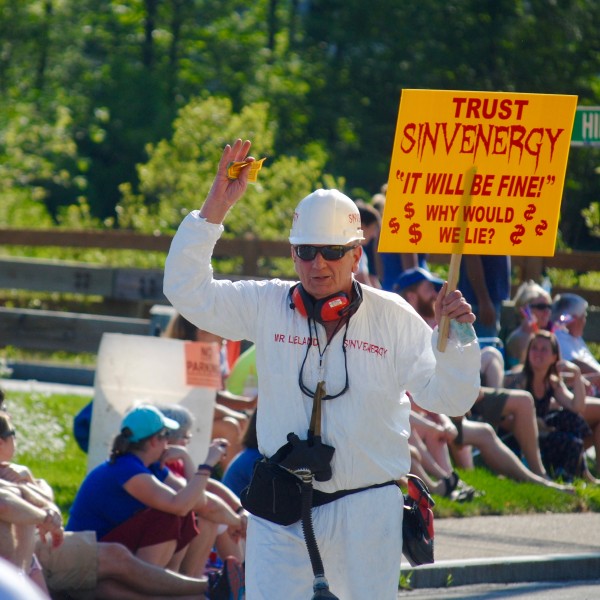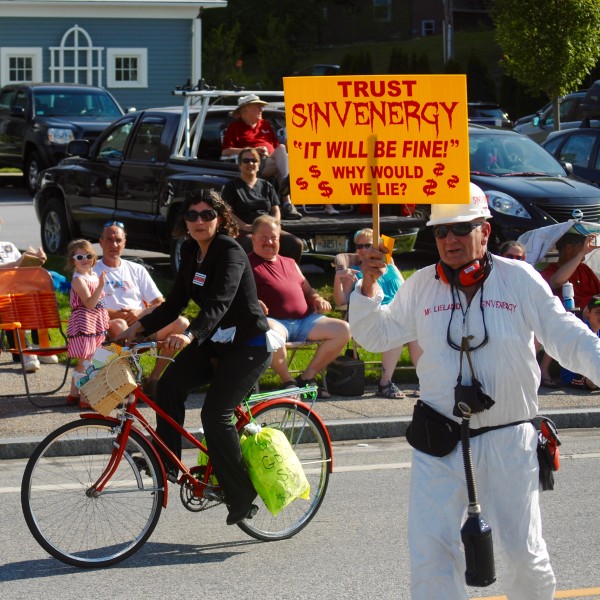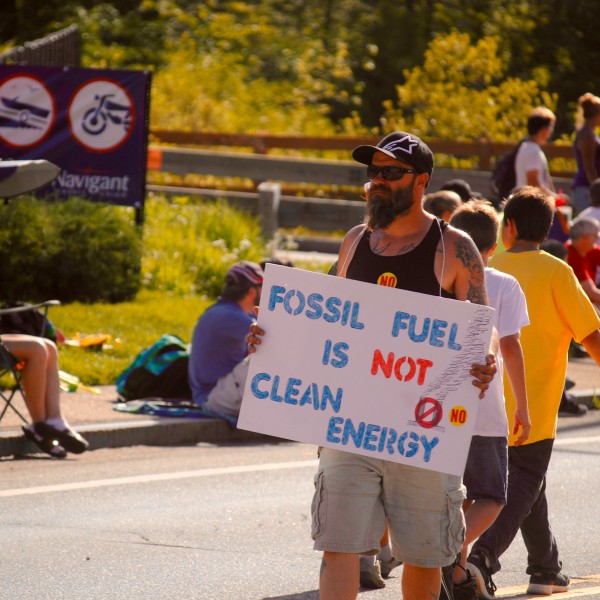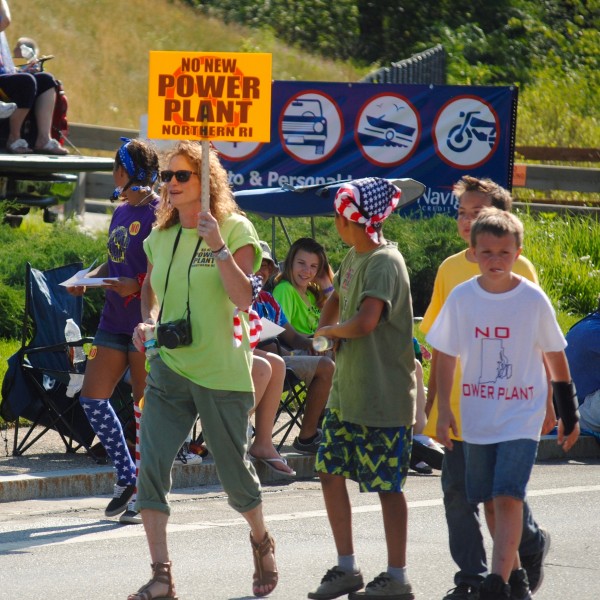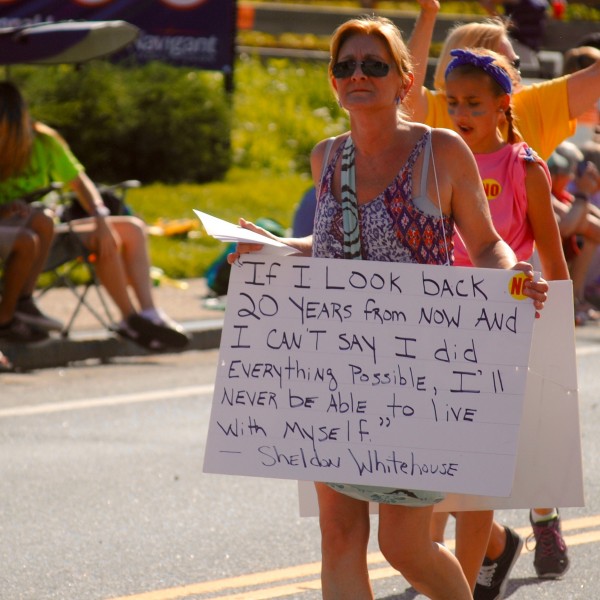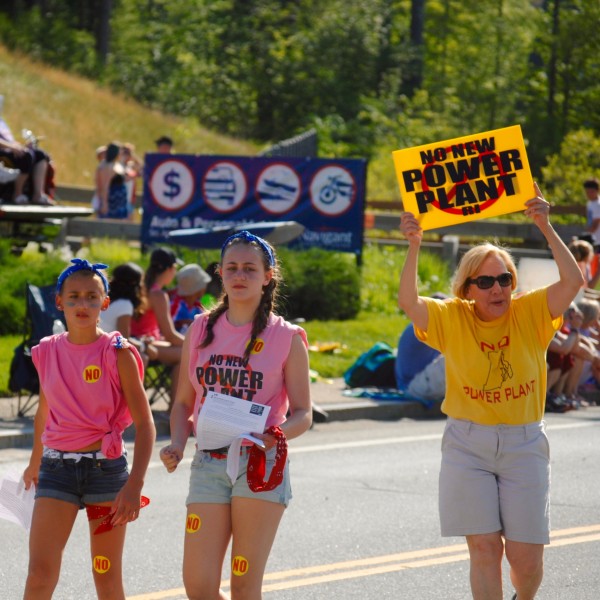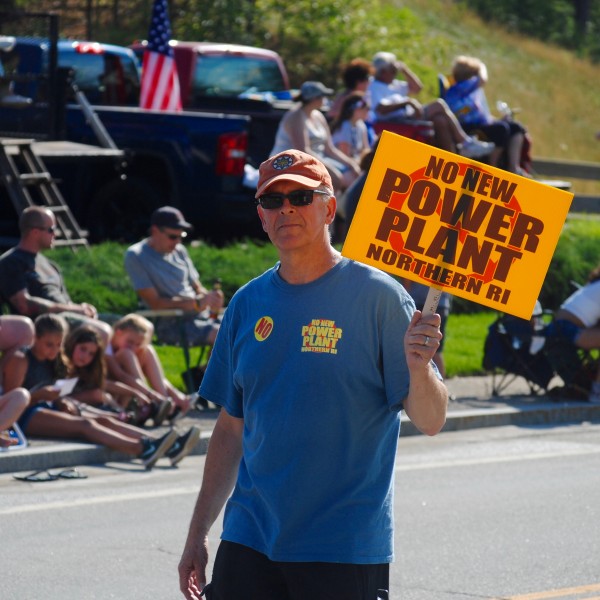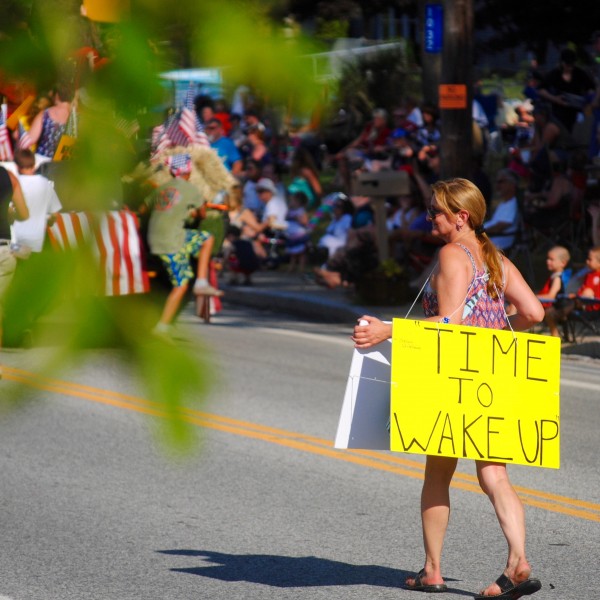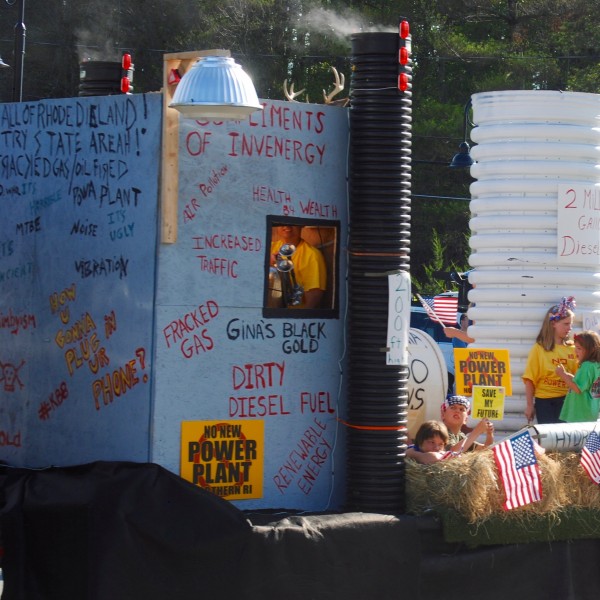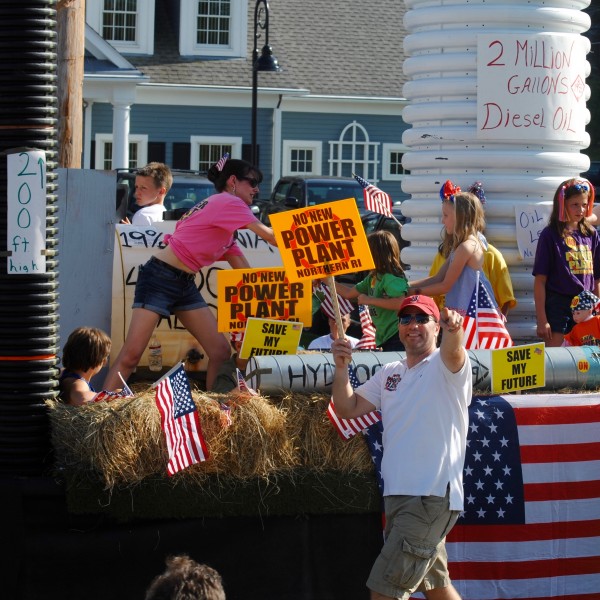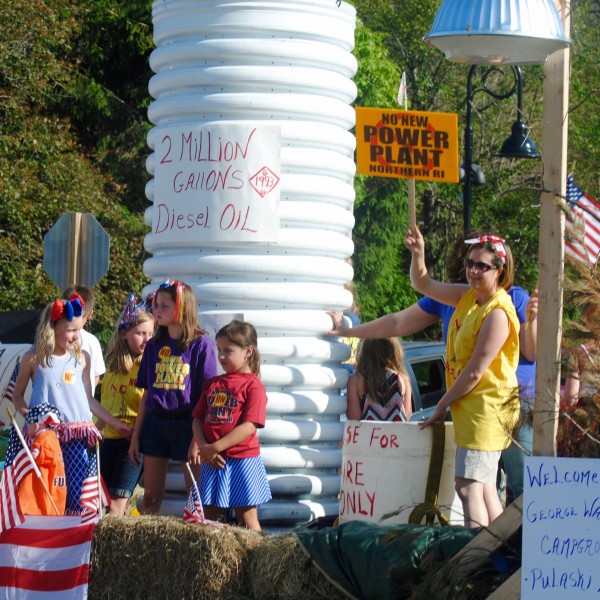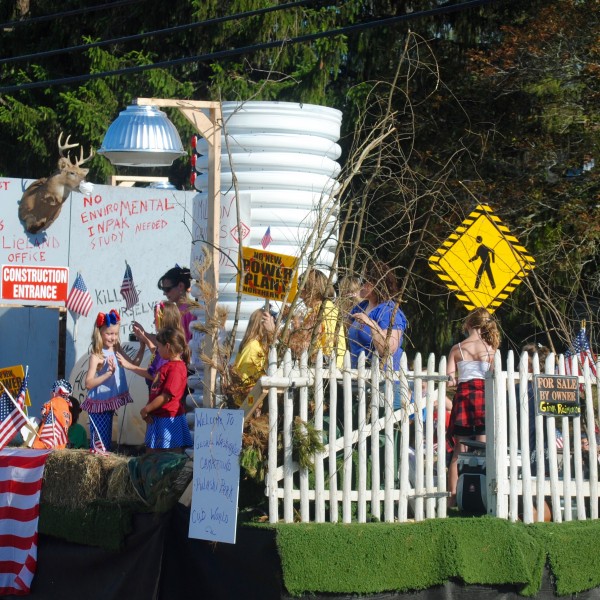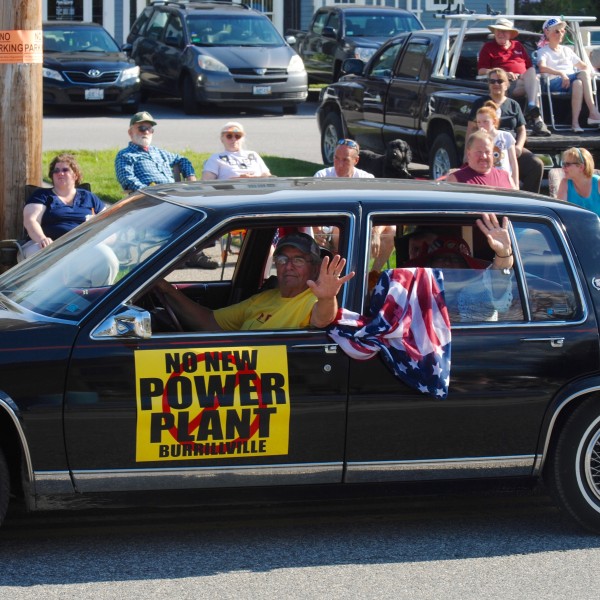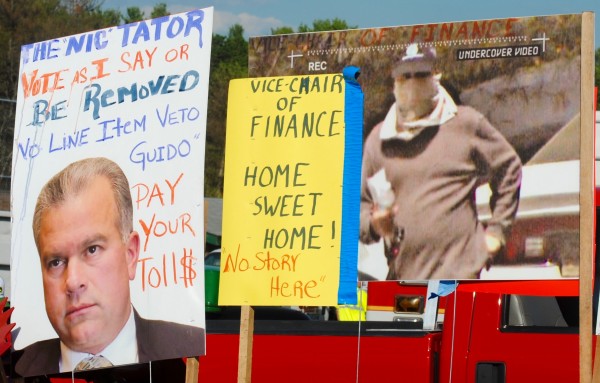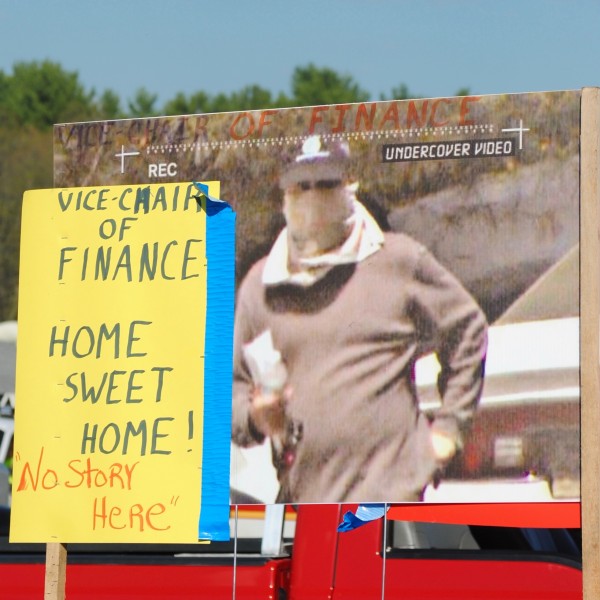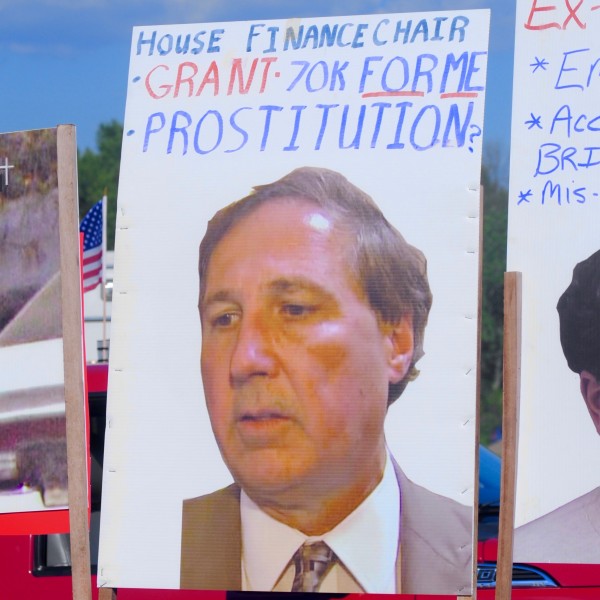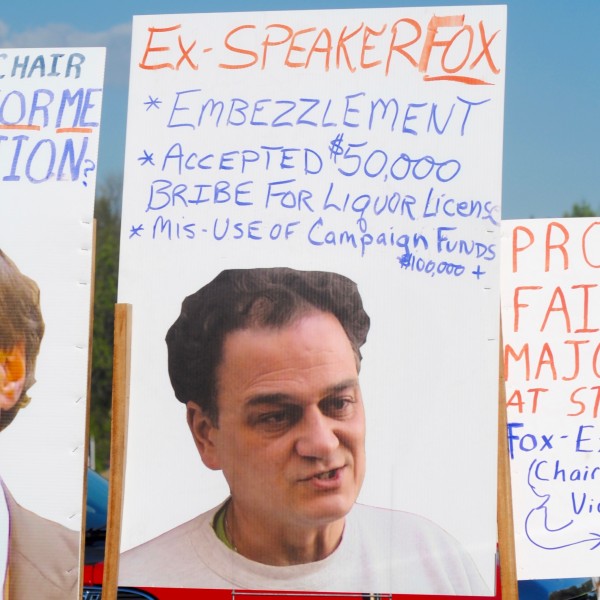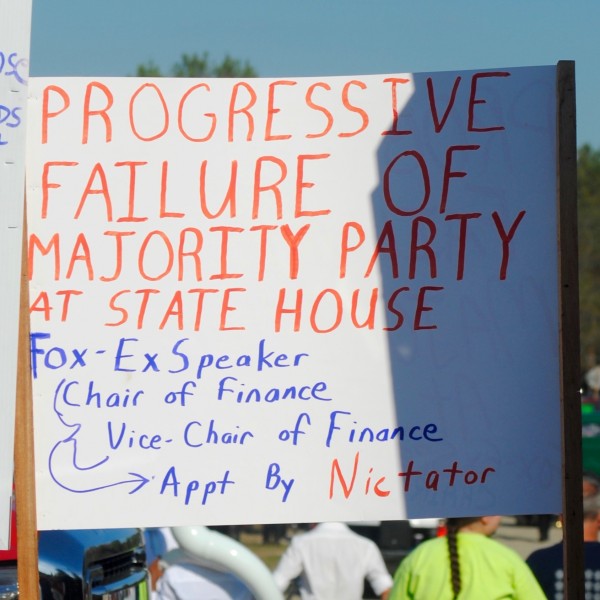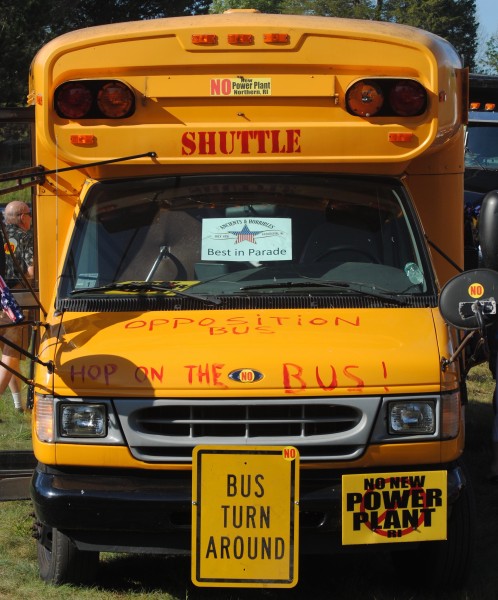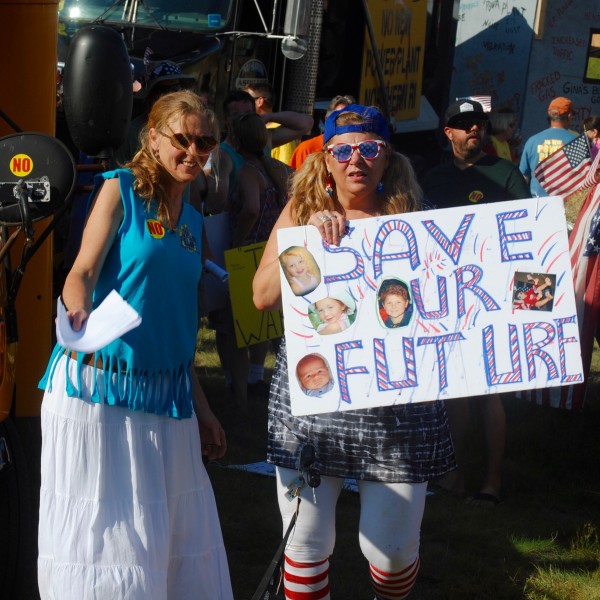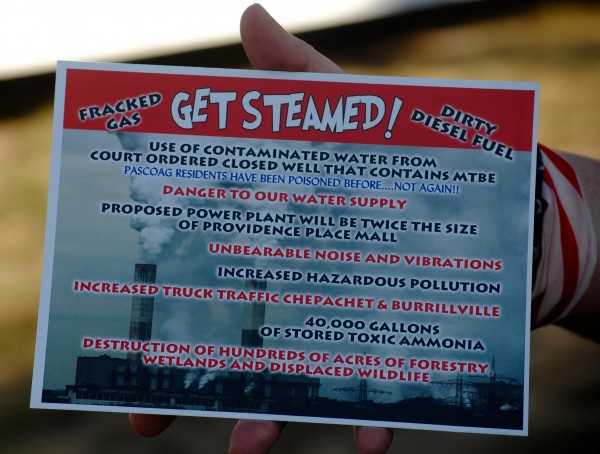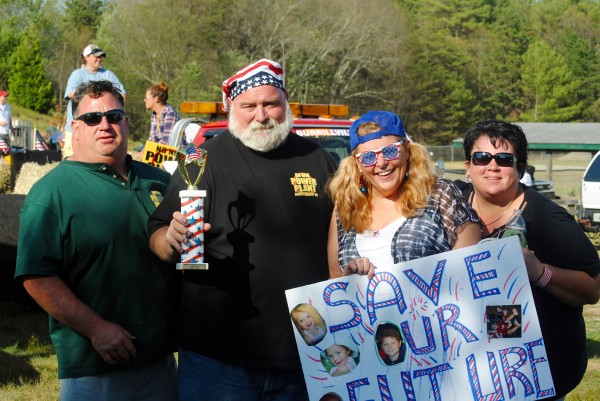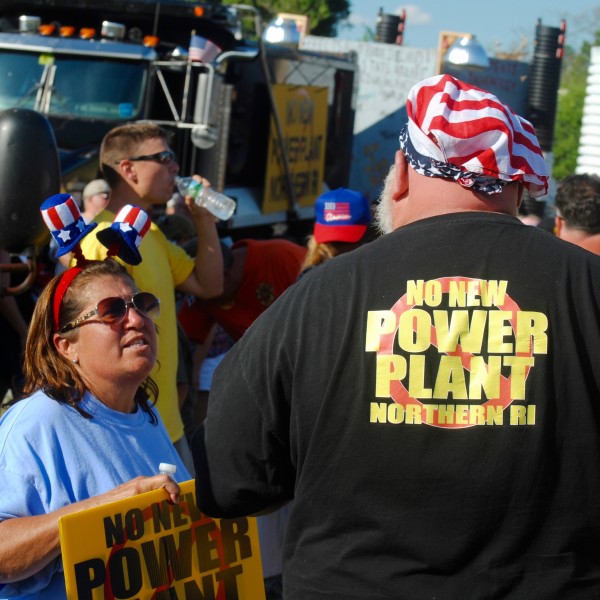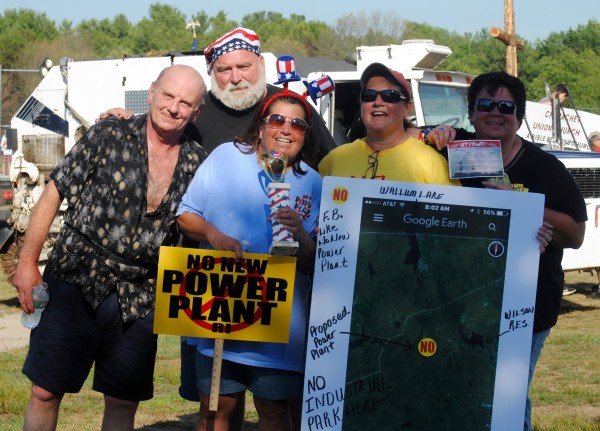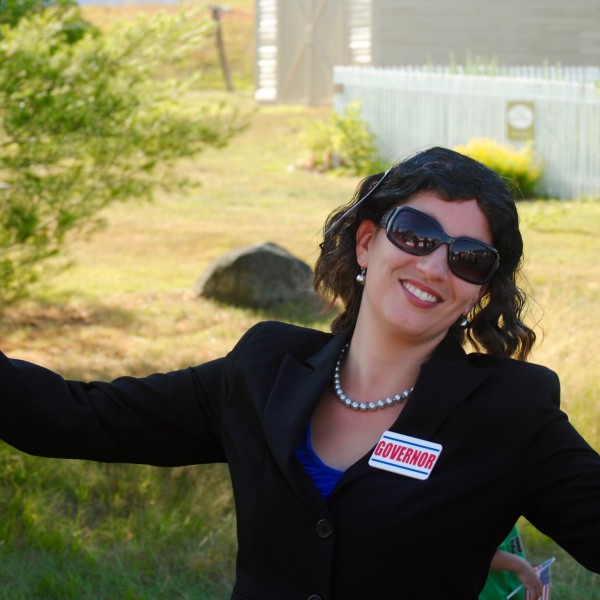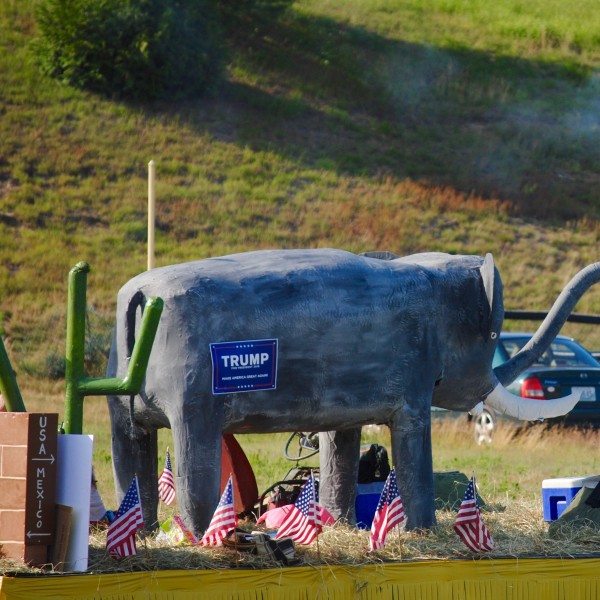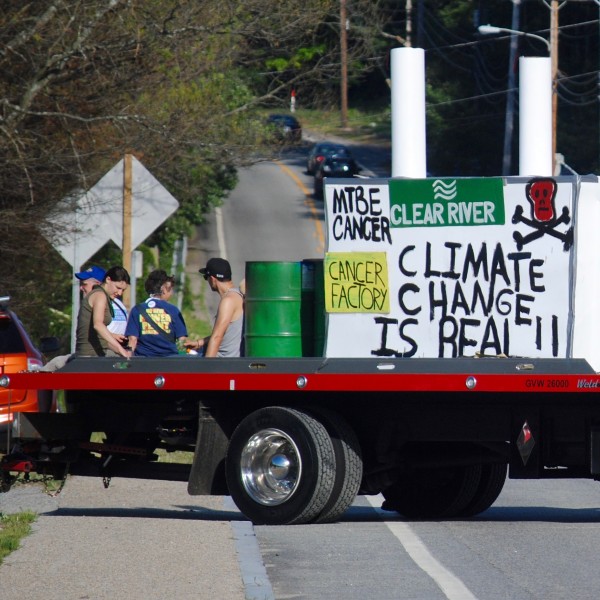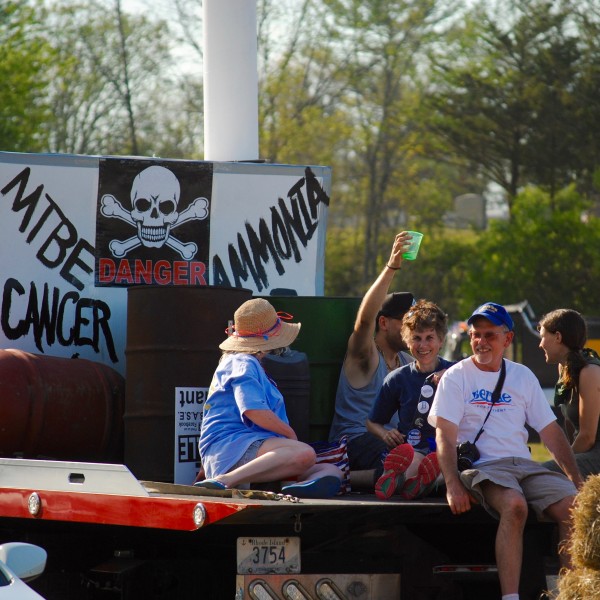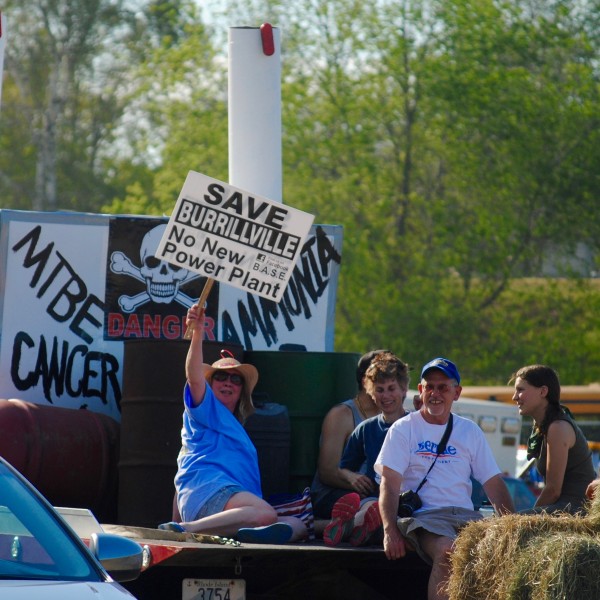 Power plant opposition dominates Ancients & Horribles Parade

,