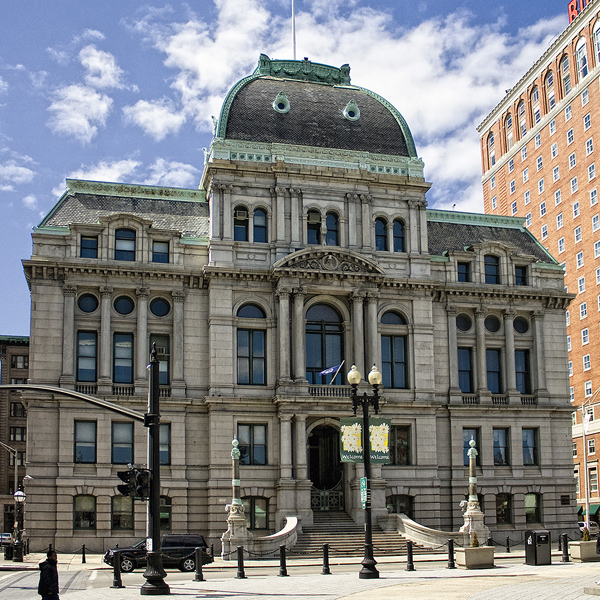 Last week Providence Mayor Jorge Elorza, based on recommendations from the National Resources Network, explored the idea of selling the water supply board as a way to remedy the city's financial woes. While I am sympathetic to the challenge of meeting the Providence's financial obligations, I believe that privatizing water is a dangerous option and should be abandoned immediately. Water is a public good and a human right, and does not belong in the hands of private companies.
We need look no further than the recent disaster in Flint, Michigan, for examples of how private involvement with a public good can be perilous. The Flint story, at the outset, sounds a lot like Providence's—a broke city government, needing desperately to save money, ended its contract with the Detroit Water and Sewage Department and changed its water source. Nearly a year before the news broke of the widespread lead poisoning, the world's largest water corporation, Veolia, had judged the water safe. The city of Flint had hired Veolia to evaluate water quality, and Veolia's report didn't mention the lead that made thousands ill. Veolia is a company—its first concern is making money, not public health. Those who paid the price were the residents, particularly the children.
Or there was the case of Cochabamba, Bolivia. Between 1999 and 2000, tens of thousands of protestors took to the streets in response to at attempt to privatize the municipal water company. The so-called "Water Wars" put Cochabamba on the map, because the local government sold its values short in trying to make a buck off of the most basic human need. (The citizens prevailed, by the way, after five months of clashes with the police. Privatization was reversed).
Flint and Cochabamba are two examples, but there are many reasons to be skeptical of privatization. On average, privately owned water systems charge 59% more than publicly owned systems. This amounts to a difference of $185 in water costs per year, which can represent a substantial percent of someone's income, especially if that person is in a lower income bracket.
More broadly, to privatize a public resource relinquishes control over a vital public good. To privatize would limit public accountability—corporations are accountable to their stockholders above all, not to the citizens of Providence. And it follows that the objectives of a profit making water company can, at times, conflict with the public interest. Do we really want to put ourselves in this type of situation?
Six years ago, the UN General Assembly declared that access to clean drinking water was a human right. As climate change makes accessing fresh water progressively more difficult, we will have to be particularly thoughtful about how we manage one of our most precious resources. Privatization is neither responsible nor just.
Privatizing our water neither responsible nor just

,