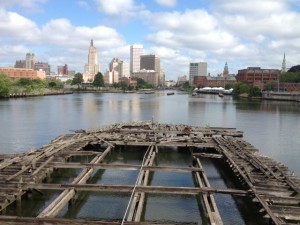 Conservatives across Rhode Island are upset that a Warwick public works employee didn't lose his job after being accused of stealing from the city. Accused, mind you, not convicted. Meanwhile, not a peep from the right about what WPRO should do with the state's biggest blowhard John DePetro, who is accused of something far worse than property theft. He's accused of sexual harassment, something that can cause serious emotional scars on another human being. But I suppose so long as it doesn't cost them any money, conservatives just don't care about who does what.
When we reported on Anthony Gemma's suspicious social networking prowess way back in March, we just knew things didn't seem right. WPRO actually put it to a test and found out as much as 79 percent of his Twitter followers might be fake. While having 80 percent of your followers might seem high, it actually might be low; if WPRO's analysis is correct, he'd still have almost 200,000 real followers and I doubt he does.
GoLocal accuses Gina Raimondo of helping to funnel state work to a venture capitalist who donated to her campaign and helped launch her career in finance.
The Providence Journal editorial board seems to be the only ones in the nation who doubt Paul Ryan's conservative credentials. They say not until Obama became president did "the deficit and Big Government suddenly became all-important to Mr. Ryan."
Here's more on his Medicare proposal.
And we meant to mention this one the other day … the Rhode Island Center for Freedom for the Prosperous got a half true from Politifact for its assertion that RI has the highest number of health insurance mandates in the country. It's actually not true, but the Projo gave them half credit because they did read it somewhere.
On this day in history both Elvis Presley and Babe Ruth died. Conversely, Charles Bukowski and Madonna were born. By the way, Babe Ruth died when he was one year younger than Madonna is now. Elvis was only 42 when he left the building once and for all.