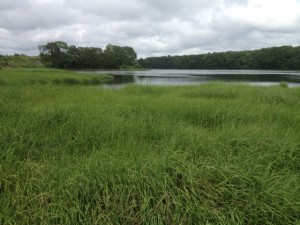 GoLocal goes loco in its 'Who's Hot and Who's Not' feature this week. Who do they think is hot? Anthony Gemma. What? I have to believe someone hacked into their story and is playing a prank on them, and us. I think I'll stick with the more credible evaluation of Gemmapalooza  done by the Providence Journal, which quotes my old poly sci prof Maureen Moakley as saying, "It was not much of a game-changer, only in the sense that he discredited himself."
Phillipe and Jorge have more on DePetrogate.
Speaking of which … DePetrogate owes a big favor to Gemmapalooza. That said, my phone is still ringing, so stay tuned…
And speaking of the Providence Phoenix, David Scharfenberg has an interesting, in-depth article on the real big winner of the week: Brendan Doherty, who really owes Anthony Gemma a huge favor.
Did you know the Klu Klux Klan used to operate in Smithfield? A local resident is trying to get a road named after a former KKK leader changed. By the way, that road is also where the evil racist group used to meet. Surprised no one else has picked up this story as the Klan is certainly one of America's biggest black eyes.
Linda Borg has more on Shaw's Market's decision to stop using plastic bags in Barrington. Turns out they are the first grocery chain in New England to scrap plastic bags. Let's all do our shopping at Shaw's this week!
Are there some campaign shenanigans going on in North Kingstown?
When we get the benefit of hindsight, the United States will see that the first ten years of the 21st century was the decade we killed the middle class.
On this day in 1954, Congress passes the Communist Control Act … while not nearly as embarrassing as the Klan, and maybe no better or worse than destroying the middle class, it's still very far from America's proudest moment.
And today in 1967, Abbie Hoffman and Jerry Rubin throw 300 one-dollar bills onto the floor of the New York Stock Exchange just to watch all the greed.
Happy birthday, Howard Zinn.