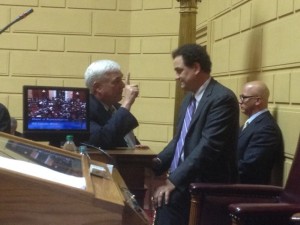 Organized labor claims they are big winners in this year's legislative session because they beat back Gov. Chafee's municipal aid bill that earlier in the year they said would have destroyed collective bargaining rights in Rhode Island. So this is how we measure success for unions in 2012, victory means mere survival. By such logic, I would argue that it's Rhode Island's richest residents who are the big winners this year. Yet another victory for income inequality, and another defeat for the working class.
But there is a gem in the legislature's disdain for labor and adulation for the rich and powerful … public sector unions have had to adapt, and they have done so by creating a bigger tent – aligning with social progressives on issues like marriage equality and women's issues and all working people to boost our extremely low minimum wage. Such is the seeds for a real populist movement in Rhode Island – one that would restore power to the people, curb crony capitalism and make our state great once again.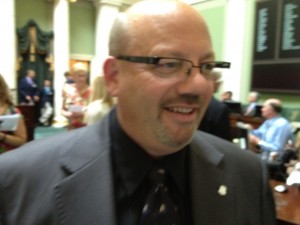 We look forward to Sen. John Tassoni coming back to the State House as a lobbyist … Rhode Island's least fortunate lose a tireless and effective advocate with him no longer walking the marble halls on Smith Hill.
Here's how you know we are a society in decline: The Romney campaign is actually rooting against the American economy in hopes of beating the president this November. In fact, this has become the major policy goal of Republicans … shrink government and stifle growth so that the rich and powerful can flourish at the expense of everyone else.
But don't take my word for it … here's how Paul Krugman put it.
Bob Kerr takes issue with the all-nighters so common at the end of the legislative session … while they are sure fun to cover (except that I'm still exhausted) there has got to be a better, more open and honest way to make laws.
Hmm, go figure … the Central Falls Charter Commission prefers more democracy to less of it.