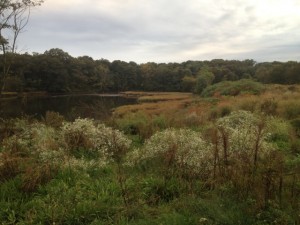 If campaigns were all about which candidate could create the most intellectually dishonest advertisements, Mike Riley would be leading in a landslide. His latest ad blames Jim Langevin for high gas prices. I wouldn't be surprised if the next one tries to link him to the 38 Studios debacle – or worse, Bobby Valentine!
On a serious note – not that anything about Mike Riley's campaign should be taken serious – his ads should disturb all Rhode Islanders regardless of where one falls on the political spectrum. They are blatantly either untrue or misleading and often both. One admonished Langevin for accepting a salary. Forget about how politically out-of-touch this ultra-conservative Wall Street apologist is with regular Rhode Islanders, he seems like an all-round bad person too.
Rhode Island is the first and only state in the nation to require health care workers to get flu shots. Can we hear from the local libertarians on this one, or are Rhode Island libertarians only libertarians when it comes to tax policy??
Smithfield might change the name of a local road named after a former KKK leader. Might? If they don't change the name, it would be interesting to know why…
Progressives could lose a couple General Assembly seats this November, according to a list compiled by Dan McGowan.
LaSalle Bakery is doing a presidential poll … based on whether customers buy a Obama or Romney cookie. We've all got our systems.
The AP lists the states with the fiercest pension politics … remember way back when the ProJo did sky-is-falling front page story comparing our pension system to New York state's? The Associated Press says New York boasts "has one of the healthier state pension systems in the country."
A great Political Scene column in the ProJo this morning … many interesting tidbits. Same holds true for Ian Donnis' new Friday feature.
I don't often have opportunity to write this, but I find myself in agreement with the Journal's editorial this morning … they are calling for hearings on the 38 Studios debacle.