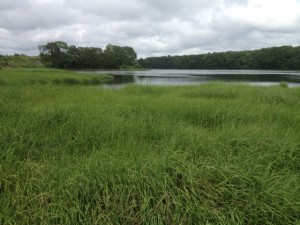 In a mixed bag of a decision on Arizona's immigration law, the Supreme Court on Monday allowed local authorities to continue to inquire into people's legal status when they pull them over or otherwise detain them … this kind of law enforcement is rife with opportunities for racial profiling, which probably isn't why white Republicans like Don Carcieri and Brendan Doherty like it so much, but we sure do wish they could see the inherent problems with such sweeping law enforcement tactics.
Speaking of the SCOTUS, Sen. Sheldon Whithouse criticized the court yesterday for not overturning its Citizens United decision, according to the Journal, saying, "It appears to be yet another demonstration of the politicization of the Court by the right-wing justices."
Seems like the courts' decision on Obamacare will be coming Thursday…
Retiring Republican state legislator Bob Watson makes an excellent point about why business leaders make for bad public officials: "Business is top-down management. Government is consensus building. A good politician builds consensus. A good politician makes everybody believe that they're making the decisions … that their agenda is being catered to." It's why Carcieri was such a bad governor and why Mitt Romney would be such a bad president.
Projo opinion writer Ed Achorn makes the case for tax increases for the wealthy … though he probably doesn't realize he did, and certainly didn't do so on purpose.
State Rep. Bob DaSilva is going to challenge Senate Finance Committee Chairman Dan DaPonte, says Ted Nesi … while the meta-narrative of this contest may ostensibly be about pension cuts and reform efforts, look for the campaign to be won on the ground. While wonks care about pensions, voters still not so much…
Ever see people watering their lawns while it's raining? Or does that kind of waste only happen here in suburbia?