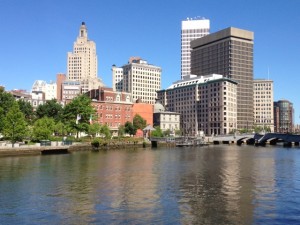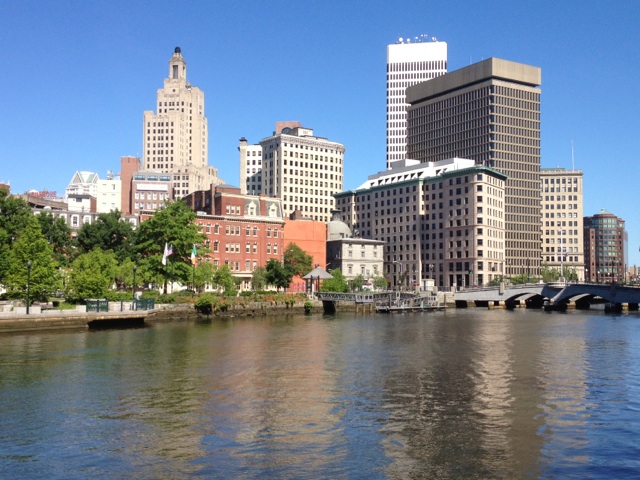 The nation, and Rhode Island for that matter, turns its attention to the Supreme Court this morning as the justices are expected to release their decision today on President Obama's signature act as chief executive: health care reform. The New York Times says the landmark legislation affects "nearly every American from cradle to grave."
Depending on what the Court does with regard to the individual mandate portion of the law, this could prove a pivotal ruling in the history of and future for the United States. Sound overly dramatic? It's actually understated.
Way back in early April, we reported on how the SCOTUS' ruling could affect the health care exchange here in RI.
An extremely important side narrative here is whether the High Court is seen as interpreting the law and the Constitution or, as has been increasingly the case with the Roberts Court, the justices are perceived to be operating as political rather than judicial actors. As bad as an unsustainable health care system is for the country, an politically-motivated Supreme Court is far, far worse.
…Stay tuned…
Thanks to Kathy Gregg and the Projo for the great round-up on the campaigns for seats in the state legislature this morning.
One of my favorite races to watch is Laura Pisaturo vs. Michael McCaffery for a seat representing Warwick in the state Senate. McCaffrey, the incumbent, has been a major impediment to marriage equality in the Ocean State. Pisaturo, the challenger, is a lawyer and a lesbian.
Also … RI Future contributor Mark Binder is challenging House Speaker Gordon Fox. Fox is a center-right Democrat and Binder a died-in-the-wool progressive.
Another very interesting contest pits two incumbents against each other in East Providence: Senate Finance Chairman Dan DaPonte has to defend his seat this year against Rep. Bob DaSilva … Here's the meta-narrative for this race: DaSilva, a police officer who voted against pension cuts last year, is looking out for organized labor more than residents. DaPonte, a lawyer who sponsored the controversial but rarely discussed pay-bondholders-before-Rhode Islanders bill, is looking out for Wall Street more than residents.
By the way, what does it mean for Rhode Island that its political journalists report more on what Moody's thinks of the state's school funding formula than it does local cities and towns? I think it means we've become a little too focused on high finance and a little tone deaf to what's actually happening here on the ground.
That said, Ian Donnis picks up on an interesting aspect of the state's school funding formula through the Moody's report: "The biggest single-year percentage increases in education aid are in Barrington, East Greenwich, Lincoln, Cranston, and New Shoreham. The biggest losers are Chariho, Portsmouth, Bristol-Warren, South Kingstown and Central Falls."
And speaking of the world of high finance, the 1 percent meme has made its way into comic book culture, reports the Associated Press: "Whereas the so-called One Percent is blamed for having a majority of wealth at the expense of the other 99 percent, in Valiant Comics' upcoming 'Archer & Armstrong,' it's a secretive and sinister cabal of money managers and financiers willing to sacrifice more than jobs for profit – human lives, too – to steer the fate of the world for their own gain."