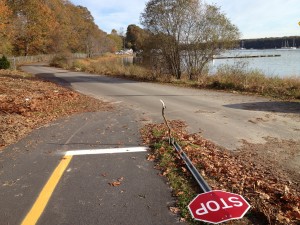 Every progressive – indeed every Rhode Islander, if not all Americans! – owe it to themselves to spend some time reading Providence Monthly's awesome feature on the state of journalism in Rhode Island. The magazine put together a group of the best and brightest reporters we've got here in the Ocean State who kicked around everything from the future of news and how we consume it to media bias and responsibility. Please read this to understand a little better how local journalism is trying to serve you!
Speaking of local journalism … thank heavens for the local debates so we can hear the candidates actually discuss the issues that we should be making our decisions on. Both networks deserve credit for their investment in these commercial drains. Last night WJAR hosted all three CD1 candidates and it made for a much better conversation on the issues than the false narrative of only two viewpoints that the WPRI debates fostered. You can watch the whole thing here if you missed it or read the ProJo's account here.
Their back and forth on energy policy, I think, is interesting to note: Doherty's idea is to drill baby drill, a disastrous idea from an environmental perspective.Everyone short of Sarah Palin and Dick Cheney pretty much agreed on this until we started realizing how poor we are back in 2008/09.
Cicilline, on the other hand, had a much more nuanced approach that doesn't make for as a good as sound byte. He spoke of a bill he introduced that would better regulate Wall Street trading of oil. After all, it isn't supply, which is down, that is driving up the price of oil, it's quite literally the stock market's need to maximize money-making on all trad-able commodities. More drilling would serve Big Oil and Wall Street  more than the consumer. More regulation would serve the consumer more than Big Oil and Wall Street.
In a nutshell, that's the big policy difference between Doherty and Cicilline: the Doherty, whether he even understands this or not, would serve the 1 percent while Cicilline would represent the rest of us.
Speaking of the Cicilline Doherty campaign, and local media bias … the entire Democratic party came together to call out Brendan "Uncommon Integrity" Doherty for his historically negative and misleading campaign. And it hardly got covered at all. This is actually a very important component of what voters should know about Brendan Doherty, who is asking us to trust that he won't be a shill for the GOP if we elect him to Congress … but what we know of his campaign is that he represents himself differently from how he behaves. If local political reporters truly believe it is part of their jobs to call balls and strikes, they should be doing so on this issue.
Aaron Regunberg writes an excellent piece in GoLocal today about Gordon Fox's come-to-progressive awakening this campaign season. Here's the comment Regunberg, one of the best local opinion writers and thinkers around, made on my Gordon Fox endorsement. By the way, read all the comments to see how disappointed some RI Future readers are with my supporting Gordon Fox over Mark Binder…
Narragansett Patch has a fun story about a recently-returned Charlie-O's flag that was stolen from the popular bar with URI students, mysteriously enough, during my days as an undergrad and Charlie O's patron… (Sorry Steve Greenwell – some mysteries are better left unsolved…)
Speaking of URI, the Rhody Rams mens hoops team opens its exhibition season against the Coast Guard Academy tonight in the Keaney Closet. Being the biggest publicly-financed sports team in the state, the URI Rams are, in my humble opinion, the official athletic squad of the local progressive community!
And speaking of sports … we're suing Curt Schilling. I'm glad from an informational perspective and it's certainly necessary from a legal liability point of view, but I'm also worried this whole thing ends with Big Schill putting some sort of Ruthian hex on the Ocean State.