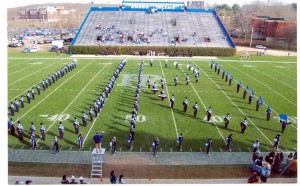 In less than a decade, URI has cut spending by an astonishing 47 percent per student. Here's how the Providence Journal put it: "State support for Rhode Island's only public research institution has fallen so dramatically in the past decade that the mission and future of the University of Rhode Island are threatened, according to a national report that echoes the concerns URI's leaders have voiced for years."
It's amazingly shortsighted that our elected leaders wouldn't properly invest in its higher education students' future. And make no mistake about it, more public funding for the University of Rhode Island is an investment that would pay huge dividends for the state.
The top 11 political families of Rhode Island.
The Barrington Town Council plans to vote on a proposed ban to plastic bags at its meeting tonight.
State sales taxes increase today on dog grooming and clothes that cost more than $250. People who purchase such goods and services can generally afford to pay the difference.
A North Kingstown resident has a sign in their yard that reads: "We Live Next to A Child RAPIST." North Kingstown Patch has found no evidence that the accusation is true.
New York Times: The Party Politics of the Father-Daughter Dance
Mitt Romney, as governor of Massachusetts: "we'd be a lot better off in this country if we had European gas prices."
This website, and its previous editors, have long debated what is better for the state and the Capital City at the Port of Providence: a working waterfront or new mixed-use development there. What do you think?