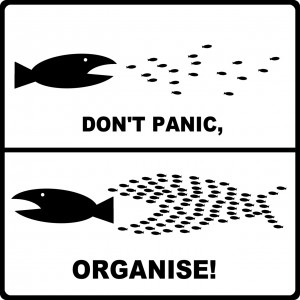 "Union effort may face fight," declares the headline on the front page of this morning's Providence Journal. "Stage is set for vote by childcare workers across R.I., as foes prepare legal arguments."
The story then begins: "Amid objections from the National Right to Work Foundation, the Chafee administration has signed an agreement that sets the stage for a vote within the next two months on the drive to unionize upward of 580 private contractors who provide state-subsidized childcare in their homes."
Wow, the opposition was cited three times on the front page, there must be some serious conflict with these 600 low-wage workers organizing for better wages. Let's go to the jump page (you know, the one that typically has ads paid for by big box stores) to see what the controversy is all about.
Oh, here it is:
In a related development, a local research group made public an opinion letter from a lawyer associated with the National Right to Work Foundation, which has taken the lead in challenging the unionization of childcare workers elsewhere in the country.

"Nothing imminent, but we are keeping an eye on Rhode Island,'' said foundation spokesman Anthony Riedel in an interview earlier this week.
And I'm sure they'll be in touch with the Providence Journal if and when anything comes to mind; and that the ProJo will in turn let us know what author of said opinion letter thinks. Worth noting, I think that the newspaper's rhetoric is more fiery than the advocacy group's.
But wait, there's more. Former pro athlete and union member Mike Stenhouse also sent an email. He says he's not considering legal action but he is considering contacting the soon-to-be-organized employees to let them know he thinks this is a bad idea for them, and that their free speech is being limited.
I hope, for the ProJo's sake, that it didn't have to stop the presses to squeeze in that scoop. Because after all, the guys who operate the machinery are all in unions and they get paid whether that critical bit of information gets delivered to news-reading Rhode Island in a timely fashion or not.