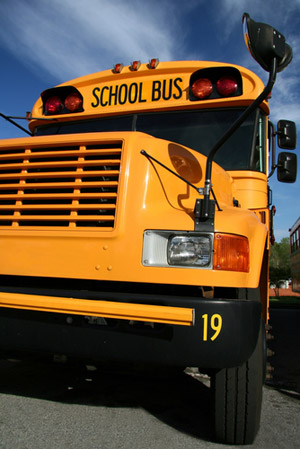 Last week, more than 60 local students marched in circles around City Hall holding signs that read, "Keep Your Promise," and "My Feet Hurt."
The Providence Student Union (PSU) organized the action in protest of Mayor Elorza's failure to follow through on his campaign promise regarding school transportation to "bring the walking limit to 2 miles, and to grant bus passes to anyone who lives beyond that." Currently, Rhode Island Public Transit Authority (RIPTA) passes only extend to students living farther than 2.5 miles from school. This 2.5 mile radius came after a reduction from a 3 mile radius by former Mayor Angel Taveras via the inclusion of additional funding in the 2014-15 budget, with plans for further reduction of the radius in the 2015-2016 school year. As WPRI reports, as "Elorza and school officials scrambled to close a projected $34.7-million shortfall in the budget year that begins July 1, the $680,000 needed to reduce the distance to two miles was deemed too steep."
PSU organizer Roselin Trinidad, in an interview with NBC 10's Bill Rappleye, stated, "Kids have actually told me I'd rather stay at home than walk in the snow because I'm safe. I know I'm not going to slip on the sidewalk. I know I'm not going to get frostbite because I'm home." And she continued, "the sidewalks are not well plowed, so it forces me to walk on the street. I've been lucky so far." Indeed, the need for a solution to this massive lack of transportation for students who live substantial distances from their schools is incredibly palpable after this past winter, when the unplowed and unsalted sidewalks became dangerous.
It's a predicament that I myself can relate to: while I don't attend public school in town, I live exactly 2.5 miles from Brown's campus where I go to teach and attend classes, and I often walk the distance. Here is the crucial difference: if I get a blister, or my feet hurt, or I'm just exhausted, or there has been a blizzard, I have the option of either taking the bus (which is paid for), getting a ride from my partner, taking a Brown-provided safeRIDE, or driving in my sometimes-functional car. When the streets were at their worst this winter, I walked to campus as little as possible, because I didn't feel safe walking down the slippery sidewalks, or, worse, down the middle of the street because the sidewalks were too icy or completely unshoveled. Again, I live 2.5 miles from campus, which is relatively far, regardless of whether the city thinks this is a reasonable distance for high school students to walk. I fell one of the few times I did walk this winter, and I heard many stories of fellow students, a number of whom lived much closer to campus, who fell multiple times, often getting injured or bruised in the the process. If Brown students with access to multiple forms of transportation are having trouble getting to school, it is absurd that high school students being asked to make such long treks without access to public transit.
Indeed, the 2 mile mark is not enough, and this seems especially true when the weather turns sour. I say this not solely as a Brown student, but as someone who has attended 8 different public institutions across the grade spectrum, including several public colleges, all of which provided better access to transportation than Providence currently provides its students.
As Elorza himself said while campaigning, "denying students who live between 2-3 miles away from school bus passes impacts learning, impacts health, and impacts safety, and our low-income communities are disproportionately affected."
Roselin Trinidad's response as quoted in Bob Plain's recent RIFuture article seems apt:  "Mayor Elorza pledged that the City would put money in next year's budget to lower the walking distance for Providence high school students down to 2 miles. Yet his proposed budget does not direct a single dollar toward keeping this promise. It is unacceptable for Mayor Elorza to value our ability to access education before an election, but not after, and we will not quiet down until this wrong has been righted."
Is there a way to make bussing more sustainable? Can bus passes have some form of nominal fee attached to them that is tiered much like many free or reduced price student meal programs in order to make the program budget-friendly in a way that opens it to students up to the 1.5 or 1 mile mark (according to an RIFuture article from 2014, over half of Rhode Island school districts provide transportation for students living within 1.5 miles, and almost a third of districts provide transportation to students living beyond the 1 mile mark)? Is there a way to expand this program to more students when the weather turns sour for months on end? Can schools do anything in the interim to help students get to their classes like school organized car-pooling?
I think this issue needs to be looked at seriously, and just reducing the limit to 2 miles, while a necessary first step, also leaves many other students still in precarious positions, especially if the city experiences another winter like this last one. Providence's utter neglect evokes one of those "back in my day" stories where a grandparent describes walking uphill, through the snow both ways, to school. Except the city's current students experience such ridiculous slogs on a daily basis. Except now, when the the students do get to school, the buildings are often crumbling. Seriously, Providence can do better.