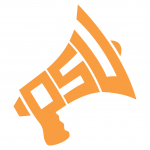 Spread the word – PSU is hiring!
The Providence Student Union (PSU) is a youth organizing and leadership development organization that brings high school aged youth together to build student power and fight for young people to have a fair say in the decisions impacting their education. PSU has school based, citywide, and statewide organizing campaigns, and is recognized as a national leader in the fight against high-stakes testing, among other issues.
PSU seeks a full time Youth Organizer who is skilled, flexible, devoted to PSU's mission and committed to building student power. The full job description and application directions can be found here.
If you know of anyone who should take a look, please share with them. Thanks so much for the help!