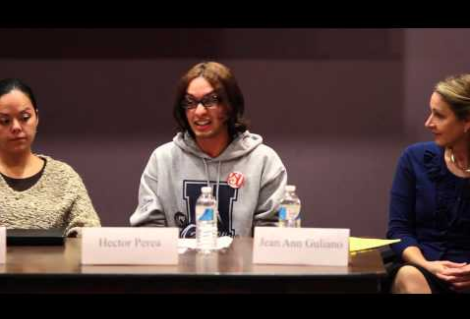 For those who wonder what is really going on in those big old high schools in Providence, Brown University is hosting a discussion about them Thursday, featuring as speakers the very students who experience or have experienced them on a daily basis.
It begins at 6:30 p.m. in the Salomon Center for Teaching, Room 001, the College Green. Twelve current and former high school students from Central, Classical, Hope, Alvarez, E-Cubed Academy, The Met and Paul Cuffee, will contribute their perspectives on a number of issues confronting their schools, such as their schools' reputations, graduation and college admission rates, what students are offered for lunch, and what they believe makes a great teacher.
There will be a half hour of facilitator-generated Q&A  and then 45 minutes of interactive audience Q&A. The discussion is sponsored by Generation Citizen, BRYTE, Providence Student Union, and the Rhode Island Urban Debate League.