Michael Lewis may have made high frequency trading a household word, but Providence, RI is the first public pension fund to sue Wall St. for the stock market manipulation his new book helps expose. The Capital City was the first to join a class action lawsuit that says investors were defrauded by algorithmic insider trading.
"Providence is holding Wall Street accountable," said Mayor Angel Taveras in a press release. "City employees who have served honorably should not have their retirement incomes compromised by high-tech schemes that enrich Wall St. insiders at the expense of hardworking Americans."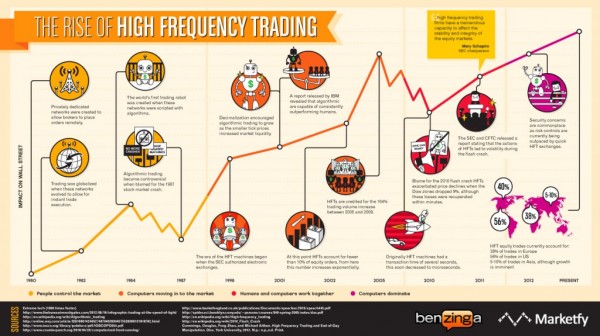 High frequency trading is computerized stock trading that enables a large number of trades to happen in fractions of a seconds. The same technology that performs these trades can effectively glean other investor's intentions and beat them to the buy.
Lead attorney Patrick J. Coughlin, best known for successfully suing Enron for $7 billion, said high frequency trading is simply using technology to do what's called front running. "It's always been illegal to front run," he said.
The Providence pension fund invested some $611 million during the time the lawsuit covers (2009-present) and traded some 26 million shares, Coughlin said. But he didn't want to speculate on how much the Providence pension fund lost out on as a result of high frequency trading. "It's in the millions of dollars, I'll say that."
He did say he thinks his lawsuit will attract some of "the largest state funds in the nation." That would mean Providence would no longer be the lead plaintiff as "the largest loser is the presumptive lead plaintiff," he said.
His firm, Robbins Geller Rudman & Dowd LLP, has worked with Providence in the past, he said, and that the city knew about the his lawsuit prior to the 60 Minutes segment on high frequency trading.
The suit names as defendants the stock exchanges themselves and many of the biggest trading firms like Goldman Sachs, JP Morgan and Citigroup. It also names a number of lesser-known Wall Street trading firms such as Chopper Trading and Jump Trading.
It alleges they "employed devices, contrivances, manipulations and artifices to defraud in a manner that was designed to and did manipulate the U.S. securities markets and the trading of equities on those markets, diverting billions of dollars annually from buyers and sellers of securities to themselves."