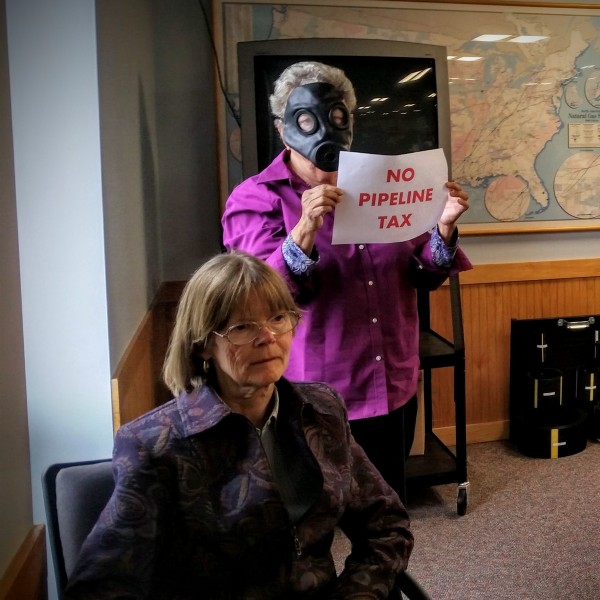 The Rhode Island Public Utilities Commission (RIPUC) today ruled against Conservation Law Foundation (CLF)'s motion to dismiss National Grid's proposed pipeline tariff and instead issued an indefinite stay. CLF argued that National Grid's plan to charge electrical consumers to underwrite and guarantee profits for its proposed ANE pipeline is no longer viable given a recent Massachusetts Supreme Judicial Court ruling that declared such pipeline tariffs unconstitutional under state law.
Since National Grid's plan required the consent of all New England states, CLF moved to dismiss the docket here in Rhode Island, yet Meg Curran, chair of the RIPUC, didn't agree that the project was necessarily dead, saying she still had questions about the project. Curran felt that National Grid's offer to withdraw their application and refile at a later date or accept a ruling that the docket be put on hold were better options.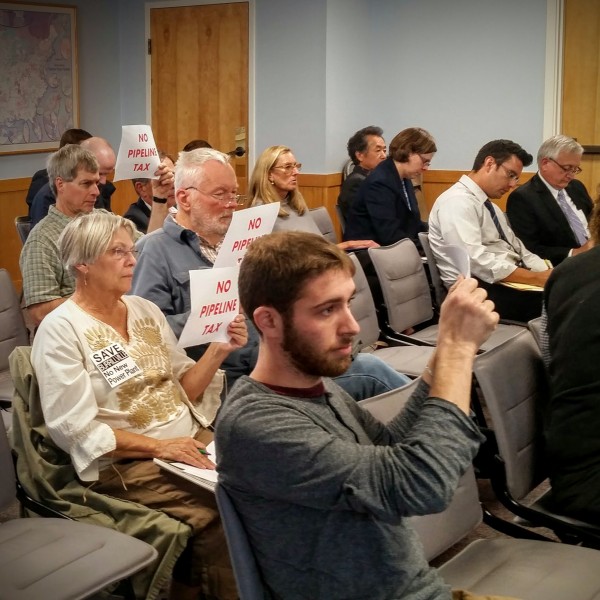 RIPUC board member Herbert DeSimone Jr agreed. He said that dismissal would not be appropriate, and withdrawing the application would create "unnecessary redundancies" upon refiling, as all the evidence heard to date would have to be heard again and all motions re-decided. DeSimone suggested that the RIPUC issue an indefinite stay in the proceedings, with the caveat that National Grid file a progress report on January 13, 2017.
Curran and DeSimone then unanimously voted in favor of the plan. Marion Gold, the third member of the RIPUC, had recused herself.
The meeting was attended by representatives from and members of People's Power and Light, the FANG Collective, Food and Water Watch, Toxics Action Center, Fossil Free RI, NoLNGinPVD and the RI Sierra Club.
"The Commission's decision to delay this proceeding is a step toward the inevitable death of the pipeline tax. Forcing Rhode Island electric customers to foot the bill for a gas pipeline we don't need defies our best interest and our laws," Megan Herzog with the Conservation Law Foundation said. "Both Massachusetts and the federal government have rejected the project, and we will keep fighting until Rhode Island follows suit."
"Rhode Island consumers should not have to take on the long-term risk of a new, unnecessary natural gas pipeline. We must protect electric customers from being charged for a natural gas pipeline, and the Massachusetts Supreme Judicial Court has already done this by deciding that the unprecedented cost-recovery scheme proposed by utilities is illegal, according to Mass. law," said Priscilla De La Cruz of People's Power and Light, also in attendance.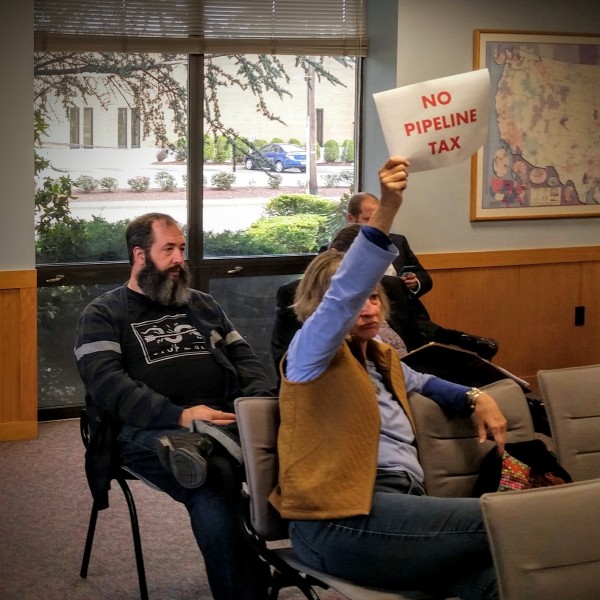 PUC declines to kill pipeline tariff, but it's dying any way

,