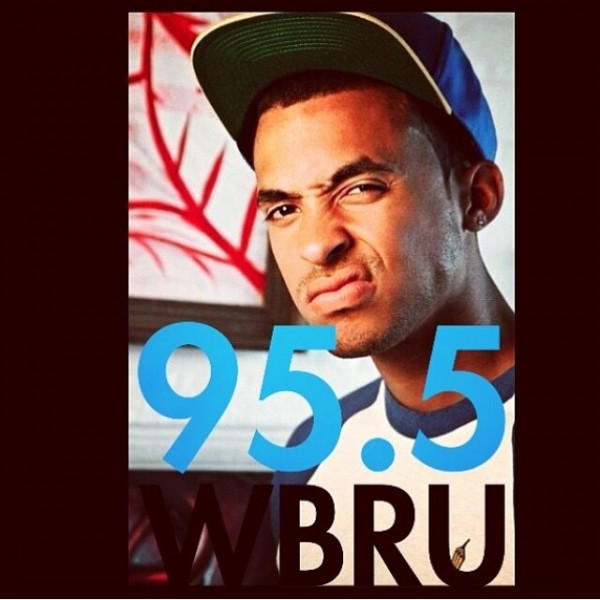 The Providence firefighter who raised his fist in solidarity with protesters who burned an American flag outside the Providence Public Safety Complex is Khari O'Connor, who also works as a DJ for WBRU on Sundays under the name DJ Knockout.
Though O'Connor's name has been being bandied about on various comment blogs, Marissa Lee, a Media Relations Coordinator/ Consultant working for O'Connor confirmed the firefighter's identity in an email and subsequent phone call with RI Future.
O'Connor was sworn in as a firefighter in early 2014, and was listed as being 26 years old at the time.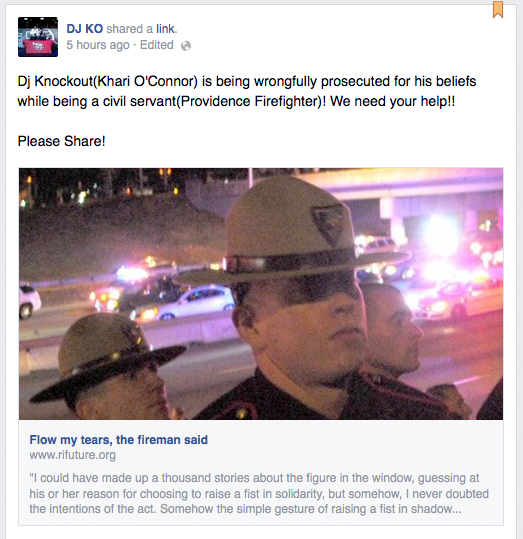 O'Connor outed himself on his Facebook fan page, running the defense of his action that this author wrote for RI Future.
"Dj Knockout (Khari O'Connor) is being wrongfully prosecuted for his beliefs while being a civil servant(Providence Firefighter)! We need your help!! Please Share!"
Marissa Lee has confirmed that an exclusive interview has been promised to a television station she would not name.
---
---
Support Steve Ahlquist!
PVD Ferguson protest solidarity firefighter is DJ Knockout

,