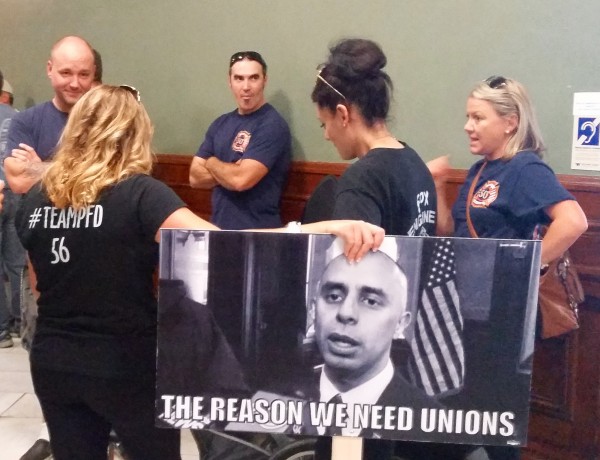 "This is an issue that starts here and ends here," said Paul Doughty, the president of the Providence fire fighter union IAFF Local 799, from the fourth floor of the Providence City Hall to the more than 300 people, firefighters and their families, who had come out in a peaceful show of force against Mayor Jorge Elorza's recent shift changes that have resulted in firefighters working more hours for no additional pay.
The City Council met in executive session, which is not open to the public. They were briefed on the legal issues by the City Solicitor's office. Doughty was inside the meeting for a while, and reported to the crowd that, "The councillors in there tonight, taking up our cause, at this point they've lead me to believe that they think we are on the side of right, that we speak the truth, and that we mean what we said, and when we signed a collective bargaining agreement, we expect it to be followed."
Many of the signs carried by the firefighters were critical of Elorza's recent trip to Guatemala, where he met with President Otto Perez Molina, who was ousted from power and brought up on fraud charges within days of Elorza's ill-timed visit. Molina has also been implicated in possible war crimes. Other signs were pointed reminders that working longer hours keeps parents away from children, and denies firefighters much needed rest.
Right now talks seem to have broken down and a judge will decide if the issue will go to arbitration.
"There is… a path to resolution," said Doughty, "That is to restore us to our shifts and hours, follow the collective bargaining agreement, and then come talk to us."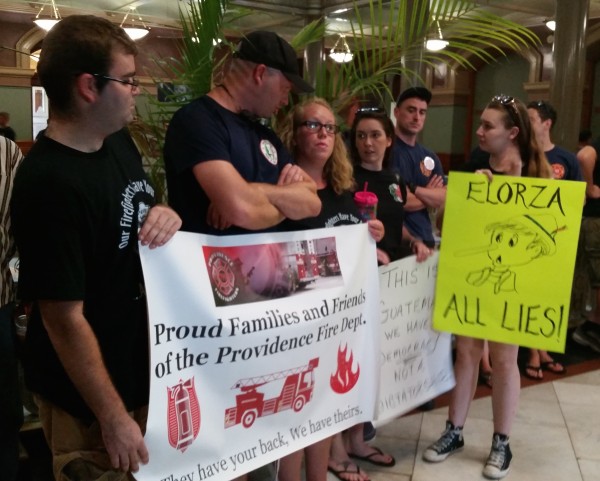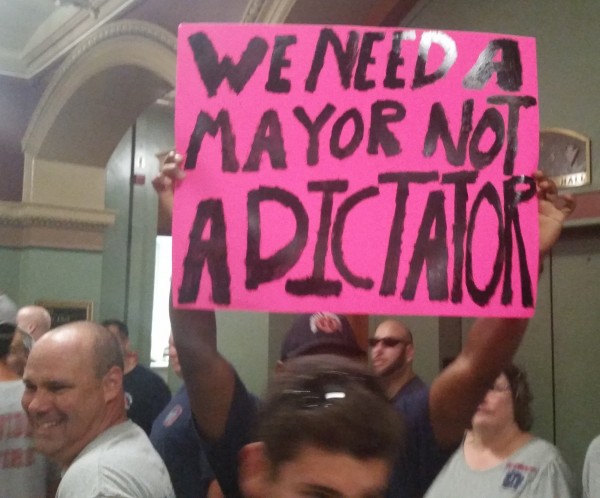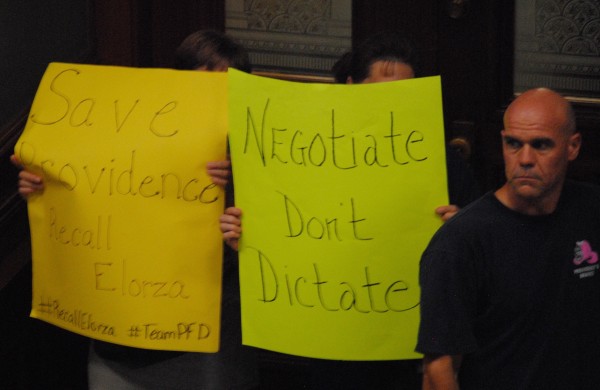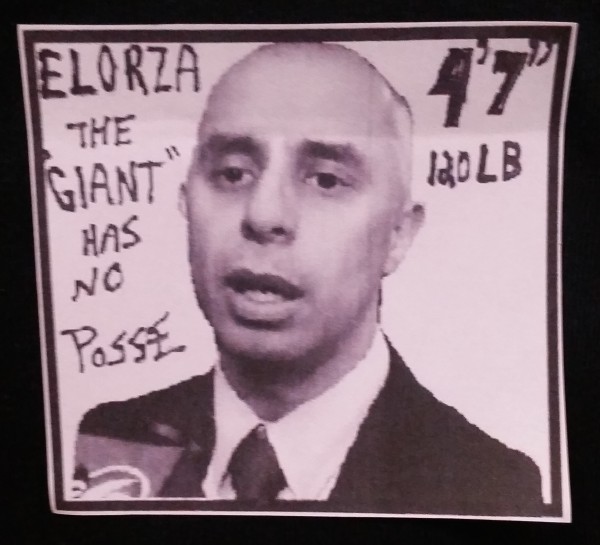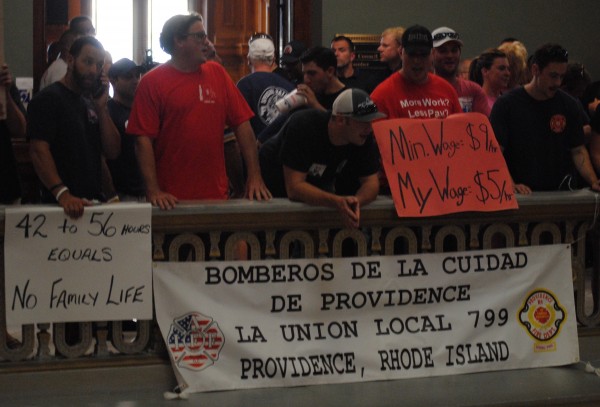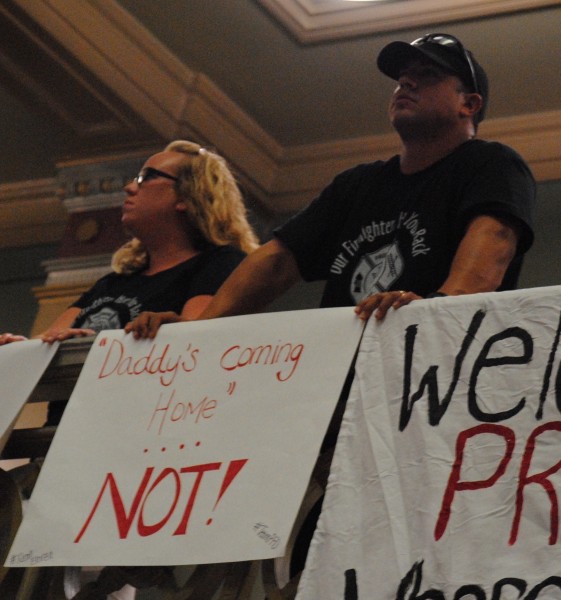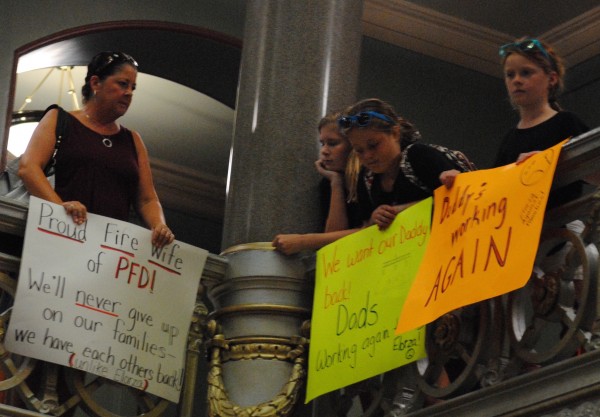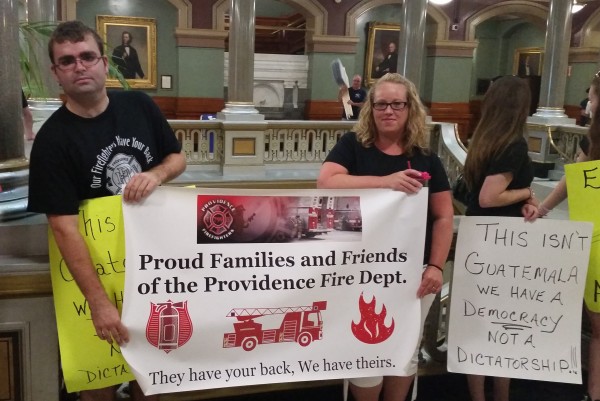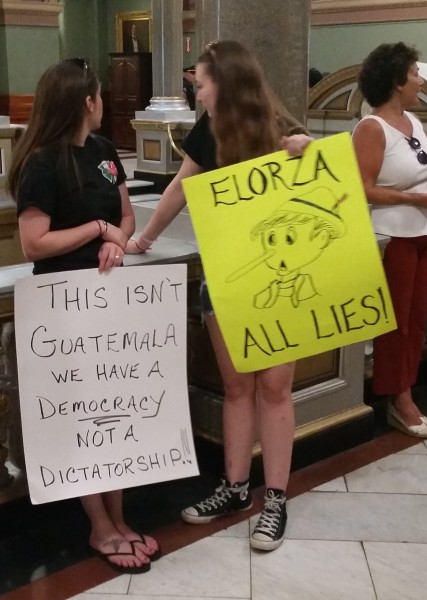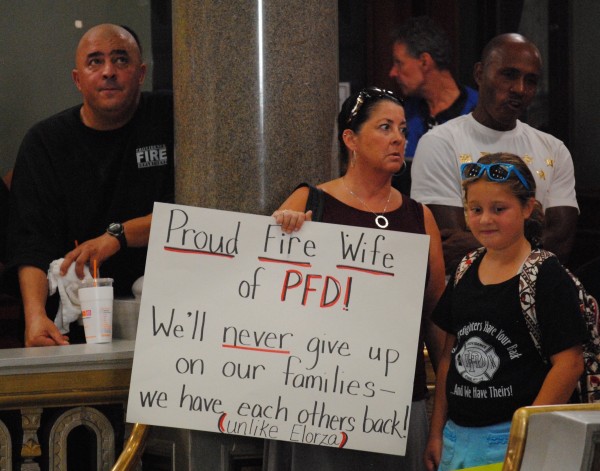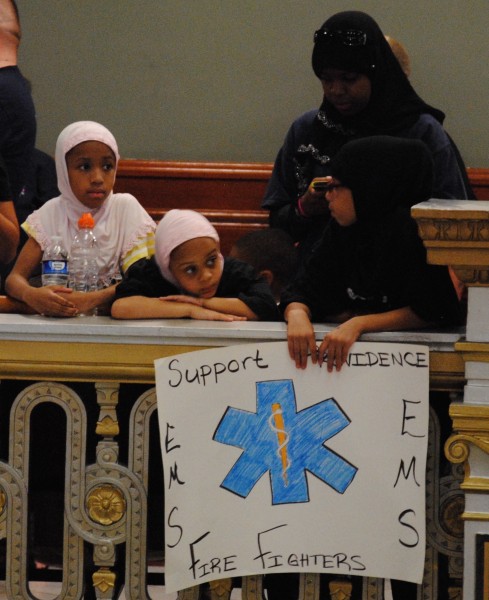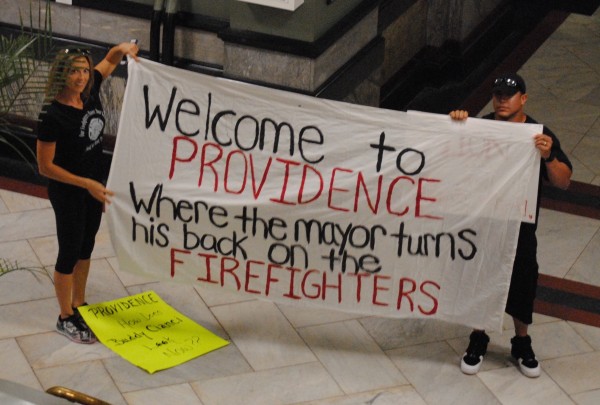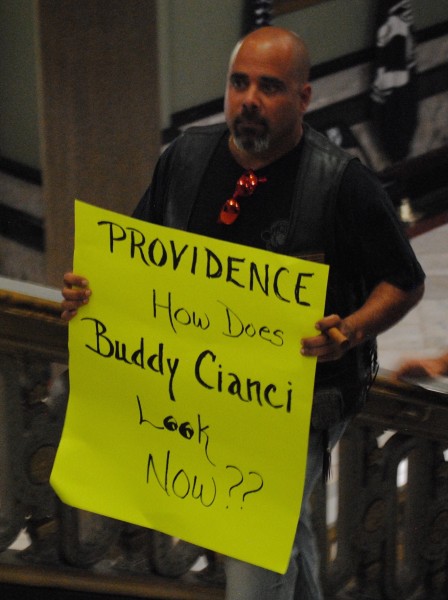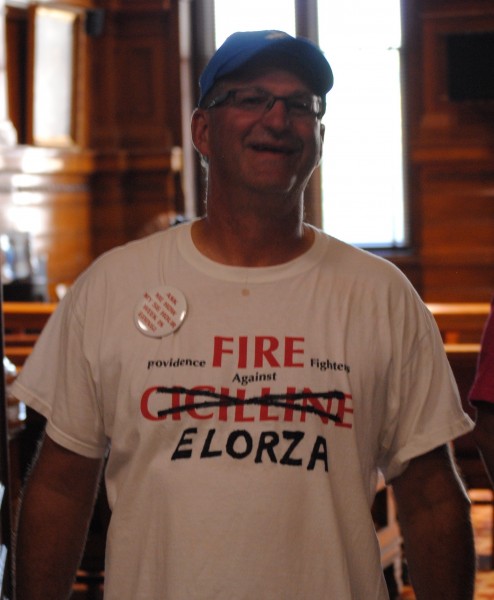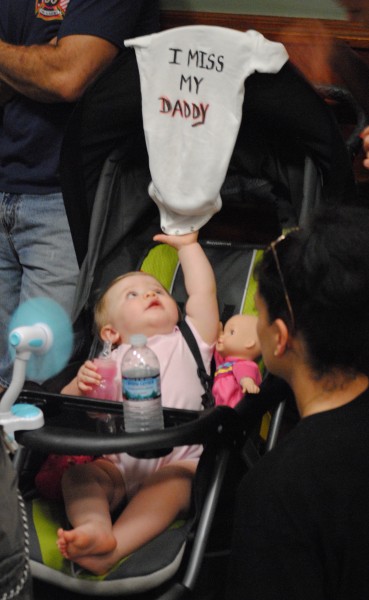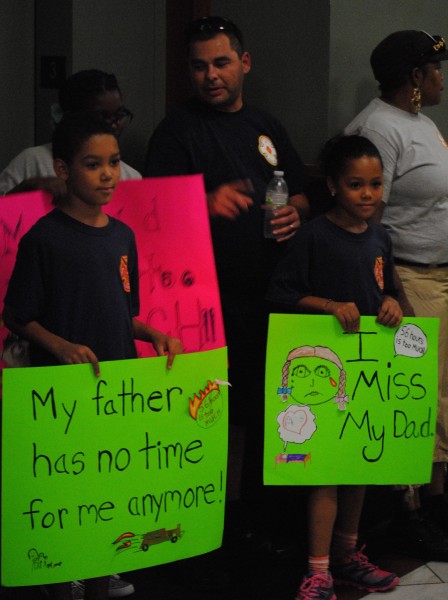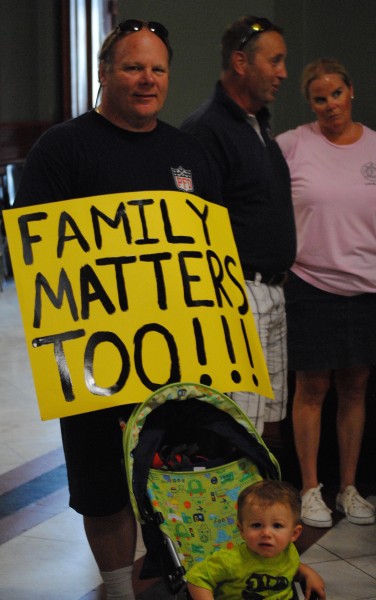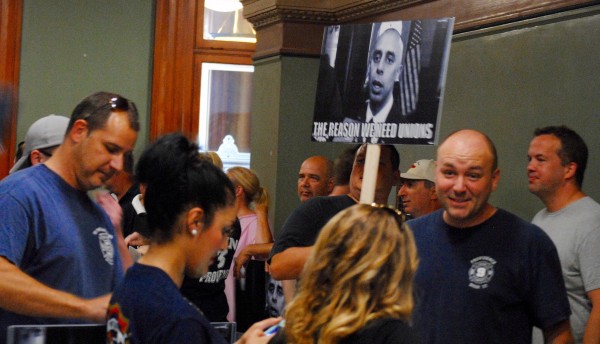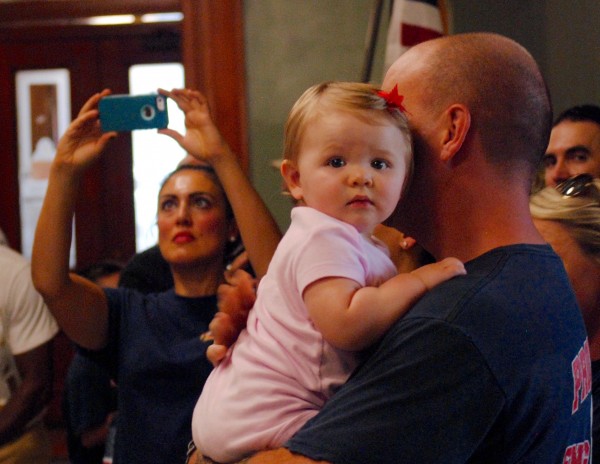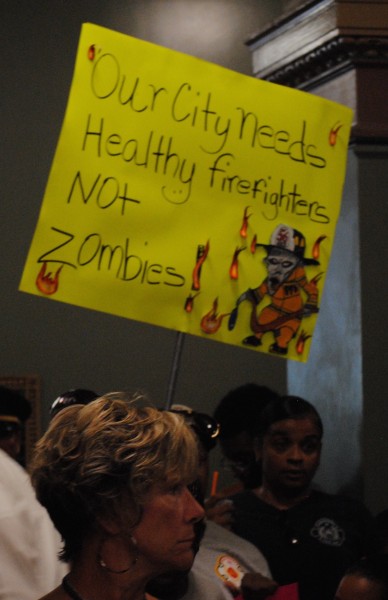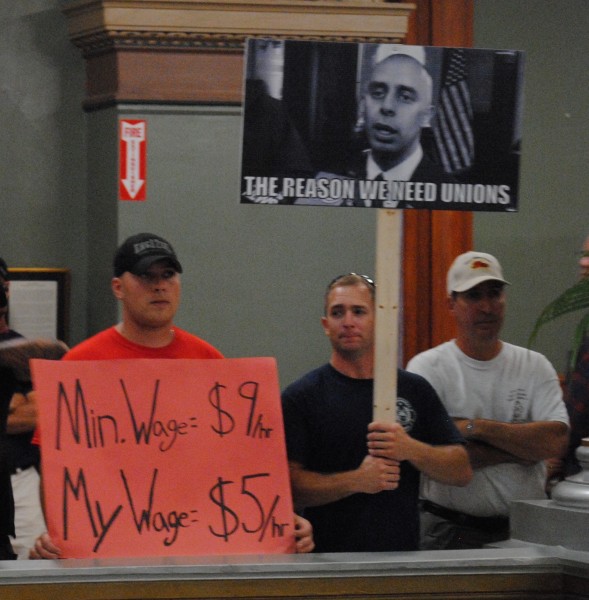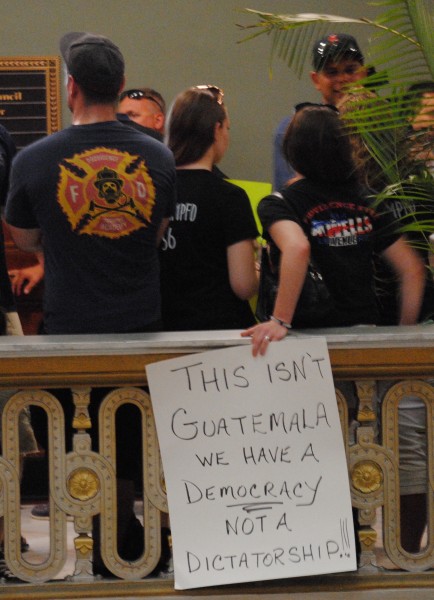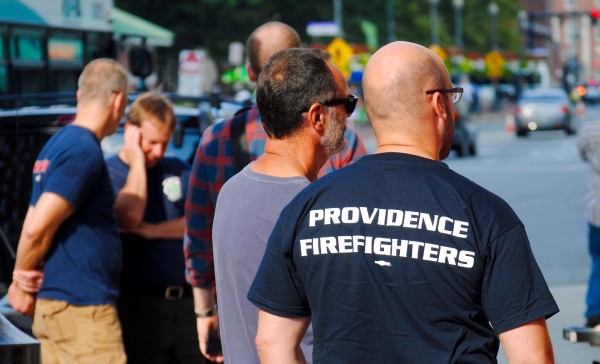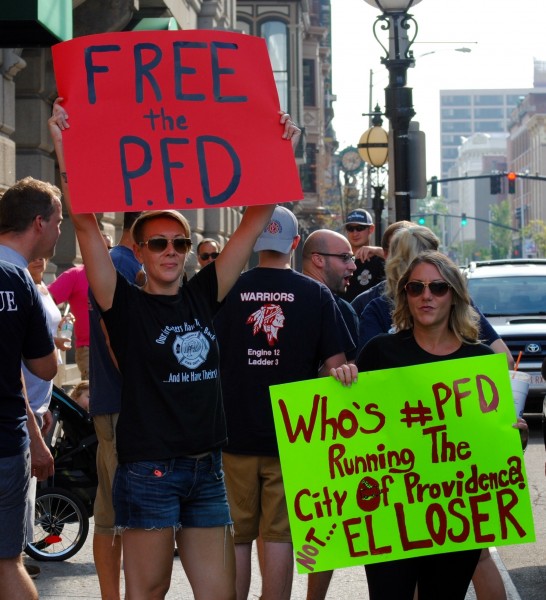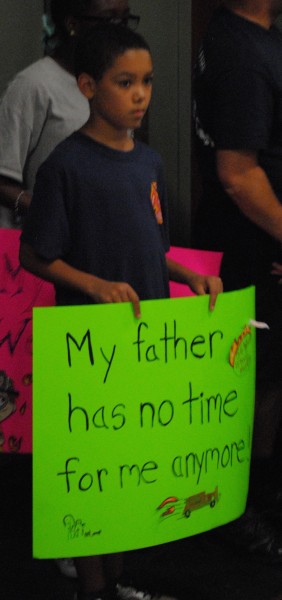 PVD firefighters stand strong against Elorza at City Hall

,