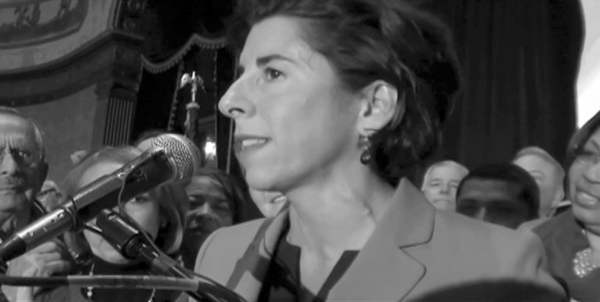 Spray-painted hate speech on the Islamic School of Rhode Island has raised concern among the FBI, the Humanists of Rhode Island, the Rhode Island Progressive Democrats and also Governor Gina Raimondo.
"Rhode Island was founded on the tolerance of all beliefs," Raimondo said in a statement. "This hateful act at the Islamic School of Rhode Island has no place in our state. My thoughts and support are with the school and the Muslim community in RI today."
One day after holding a vigil for three slain Muslim students in North Carolina, vandals defaced this Islamic school in West Warwick. "Now this is a hate crime" was spray-painted on the front door. The issue has drawn national media attention as it occurs after the triple murder in North Carolina and the suspected arson of a Muslim school in Houston, Texas.
Raimondo calls vandalism at Islamic School 'hateful'

,