Remember back when all the important people were lining up in droves to support then-Treasurer Raimondo's pension policies under the false advertising of a crisis? Wouldn't it be great if we could go back in time to look at who played along, willingly or unwillingly, in what is turning out to have been a complete and utter fraud so to perpetuate a massive heist at the expense of both the retired state workers and the taxpayers?
There is.

The webpage Internet Archive has a fantastic device called the Wayback Machine that captures snapshots of pages every few days across the internet. With absolute ease, one can look at the campaign pages of candidates, movie websites that have gone extinct, or even the frontpage of a newspaper or magazine on a historic date, say, the Times on 9/12/01.
We present now a little jaunt down memory lane, the EngageRI webpage that foisted this scheme on an unsuspecting public.
OCTOBER 2, 2011

DECEMBER 9, 2011

JANUARY 22, 2012

MARCH 26, 2013

And lest we forget, here's the people who were in charge!
Board of Directors
–President & Co-Chairperson

Ed Cooney
Senior Vice President, Nortek, Inc.
–Vice President
Constance Pemmerl
Retired Financial Executive
–Secretary
Ted Long
Partner, Holland & Knight LLP
–Treasurer

John Galvin
Chief Financial Officer, Collette Vacations
-Paul J. Choquette, Jr.
Vice Chairman, Gilbane Inc.
-Susan Arnold
CEO and General Counsel, Rhode Island Association of REALTORS, Inc.
-Kas DeCarvalho
Partner, Fontaine, DeCarvalho & Bell LLP
-Bradford S. Dimeo
Dimeo Construction Company
-James Diossa
Councilman – Ward 4, Central Falls City Council
-Michael McMahon
Founding Partner, Pine Brook Road Partners
-Dan Sullivan

CEO and President, Collette Vacations
When the FBI, SEC, and US Attorney's Office come looking to ask questions, they might do well to check in with these folks also.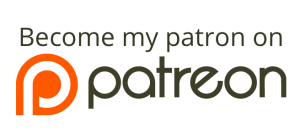 Follow the money on Raimondo pension scheme: the local sponsors

,