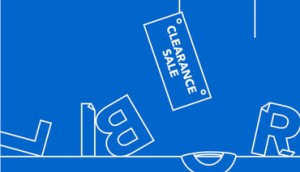 Citizens Bank parent company RBS Scotland agreed to a "$612 million settlement with American and British authorities over accusations that it manipulated interest rates," reports the New York Times this morning. Meanwhile, across the pond, the political magazine NewStatesman is calling on the British government to force RBS to sell off its asset in the Ocean State.
In an article titled "Why is the RBS fine so small?" Douglas Blakey  writes:
There is however one thing that the UK government could do and do quickly. It could stop pussyfooting about over RBS' US-based subsidiary, Citizens Bank.

Analysts forecast that if Citizens was on the block, it might fetch around £7.5bn. The party line from RBS has, to date, taken the line that Citizens is a core asset and not for sale. Poppycock.

RBS will, eventually, have to bow to the inevitable and cash in its Citizens chips. It is now time for the government, via UK Financial Investments Limited, the organisation set up immediately after the October 2008 bailouts of Lloyds and RBS, to bear its teeth.
Citizens Bank has told Rhode Island employees that it won't be sold. But political AND economic pressure could cause RBS to cash in on its Rhode Island-based property.
Ted Nesi has more on the potential sale of Citizens.
Citizens Bank, started in Providence in 1828, is the state's seventh largest employer with almost 5,000 employees, according to the EDC in 2011. Many of those employees work in call centers and would likely lose their jobs if Citizens was sold to another bank.