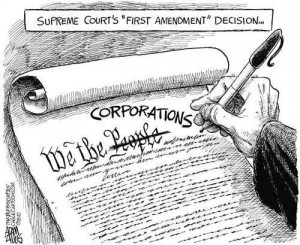 On Tuesday, amendments to the state's tax code regarding the corporate income tax rate was reviewed by the Senate Committe on Finance. The amendments, straight from the desk of Gov. Lincoln Chafee, would lower the tax rate on corporate profits from 9 percent to 7 percent over the next three years.
While the proponents of the idea that Rhode Island is anti-business may see this as a way to encourage more entrepreneurism in our state, or to make the state more attractive to business owners that may be pondering relocating to Rhode Island, once you plug in the numbers, the majority of employers in Rhode Island – the small businesses to which our legislators pay much lip service, but don't offer much else –  won't see a tremendous savings.
For example, if a small business posts a profit in any particular year of $100,000, at the current tax rate, they pay $9,000. At the 7 percent rate proposed for 2016, they would pay $7,000. A mere $2,000 savings, and given the rate of increase in the overhead of running a small business, this savings amounts to all but nothing in three years. This largely symbolic gesture has very little benefit in the real world. The real killers of small business are the local property, sewer, and tangible asset taxes.
If the state wanted to really promote small businesses and make the business climate in Rhode Island more hospitable to new and existing businesses, they would lower the income tax rate on the middle class, which is the greatest driver of our day-to-day economy.
By putting more disposable income into the pockets of the greatest percentage of our population, who then go out and spend that money on things like food and clothing, more constant commerce occurs, increasing revenue streams for businesses and hence, making the "onerous" 9 percent tax rate a bit more tolerable. Consumers may also opt to save that money to purchase a big ticket item like a car – hopefully an hybrid or electric –  or stash it away for a down payment on a home – hopefully one that has been retrofitted for the highest levels of energy efficiency. In either scenario, businesses benefit.
Even if a majority of the vast middle-class elect to save or invest that extra money, that contributes to consumer confidence, another indicator that is currently in the dumps in Rhode Island.
In the light of so many years of top-down, so-called economic development, and the current fiscal straits in which the state finds itself, you'd think that more legislators and leaders would recognize that the wind has shifted and take a new tack.
House Finance is scheduled to hear the amendment on Wednesday.