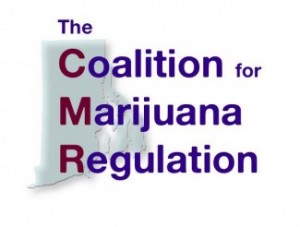 The House Judiciary Committee will take testimony today on House Bill 5274, the Marijuana Regulation, Control, and Taxation Act. The bill would create a system of regulation and taxation for the production and sale of marijuana that is similar to the current system that regulates alcohol.
The legislation will create hundreds of good, middle-class jobs for Rhode Island, including cultivators, packagers, distributors, retailers, and health researchers. House Bill 5274 is one of the simplest things our legislature can do to create jobs right here in our state.
Instead of generating much-needed tax revenue for our state, the current policy of marijuana prohibition allows criminals to profit off of marijuana sales. This money funds other criminal activities that undermine the stability and safety of our communities. Revenue generated from legalizing, regulating, and taxing marijuana will instead strengthen our communities, since 40 percent will go towards voluntary treatment and education programs for alcohol, tobacco, and drug misuse and 10 percent will go towards medical research.
Regulation will take marijuana out of schools and off the streets. Under prohibition, criminals dictate the terms of the marijuana market. They decide where, when, and to whom marijuana is sold. Unlike licensed businesses, illegal dealers have no incentive not to sell to minors. It's no surprise then that four in five high schoolers consistently report that marijuana is easy to buy in the black market (1). Of the 44 percent of students who know of a student drug dealer at their school, 91 percent say that they sell marijuana, compared to six percent who say cigarettes and one percent who say alcohol (2).
Finally, the Marijuana Regulation, Control, and Taxation Act makes sense from a public health and safety perspective. Under the current model, marijuana users are forced to navigate a dangerous black market, and they can never be sure about what they're putting into their bodies. House Bill 5274 will allow for the establishment of safety compliance centers that will test marijuana for potency and purity, ensuring that users are aware of what they are consuming.
It is critical for members of the community to come to the hearing to show support for this bill.  Your presence is needed to motivate the passage of such progressive and timely legislation. Criminal punishment for marijuana related activity has not resulted in a decrease in use or a reduction of crime and violence. By passing this legislation, Rhode Island can become a leader in developing a smarter, more responsible approach to marijuana.
(1) Johnston, L. D., O'Malley, P. M., Bachman, J. G., & Schulenberg, J. E. (2012). Monitoring the Future national results on adolescent drug use: Overview of key findings, 2011. Ann Arbor: Institute for Social Research, The University of Michigan. p. 12.
(2) The National Center on Addiction and Substance Abuse at Columbia University, National Survey of American Attitudes on Substance Abuse XVII: Teens, August 2012. p. ii.