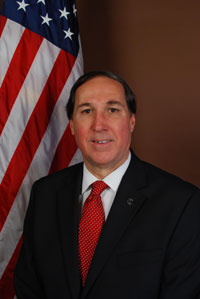 What could be more threatening to the status quo than a group of low paid workers, mostly women and many of them working mothers, petitioning their government for a living wage? Perhaps Representative Raymond E. Gallison, Jr., a putative Democrat from District 69 covering Bristol/Portsmouth can provide an answer. Gallison introduced House Bill 8276 yesterday, and act to "prevent municipalities from establishing their own minimum wage requirements for employees within their geographic borders."
Gallison is the the chair of the House Committee on Finance, but the bill has been submitted to House Labor, chaired by Representative Joseph Shekarchi. Gallison  has a problematic and far from progressive voting record. He has voted for the "choose life" license plate, and voter ID, voted in favor of of last year's budget and supported the pension reform/theft that will prove to be so effective.
On Twitter, channel 12 reporter Dan McGowan reported that house spokesman Larry Berman told him that "Gallison is actually looking to raise statewide min wage slightly, but doesn't want cities setting own rates." When Sam Howard asked about Gallison's motives, McGowan couldn't speculate, but reported that Berman confirmed that this bill is in response to the hotel workers.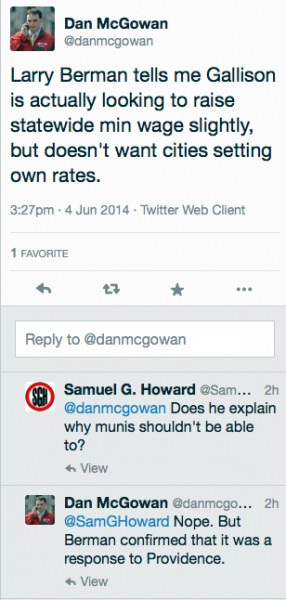 This makes a cruel kind of sense. A group of working women who can't get the Providence City Council and Mayor Taveras to treat them with respect should expect no less from a General Assembly more interested in cutting the estate tax for the richest Rhode Islanders than in doing anything substantive for the poorest.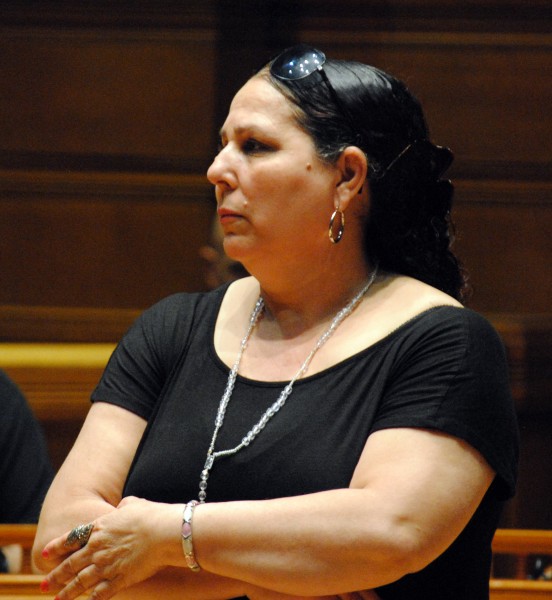 In Rhode Island we are suffering under a General Assembly that actively disdains the working class and the working poor. With the doors to the State House effectively closed to them, workers have no other option than to appeal to their local city and town councils in search of some relief. What this bill does is effectively slam yet another door in the faces of these working mothers, cutting off another avenue of possible relief, and accruing more power to the leaders of the General Assembly.
This bill is a ridiculous and callous power grab, an affront to the democratic process and a slap in the face to anyone who seeks to lawfully petition their government for relief from brutal and oppressive working conditions.
(As of this writing Representative Gallison has declined to respond to my emails seeking clarification.)