A proposed parking tax has cleared an important hurtle. Providence legislator Aaron Regunberg is speaking up for an "intelligently structured parking lot tax."
Rep. Regunberg, who won the 4th District (East Side of Providence) with 83% of the vote, sent this statement to RI Future:
It is important for economic development, sustainability, and quality of life that our city create incentives that will lead to fewer cars on the road. Most residents familiar with Providence will recognize the incredibly negative impact on downtown of our far-too-many surface parking lots. We know the economic benefits that come with higher density land use, yet our current system incentivizes the spread of these unproductive developments which hurt pedestrian byways, impact our small businesses, and mar our city's beauty. I believe an intelligently-structured parking lot tax could spur higher-density development and help build a more sustainable community.
Regunberg notes the importance of emphasizing the "lot" part of the tax.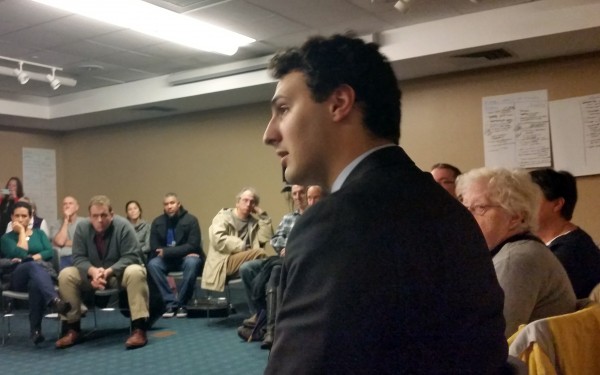 A parking tax would charge a fee to surface lots in the city, and 100 percent of that fee would then be returned to residents and businesses as a tax cut. The exact type of tax cut is up for debate, but I've suggested reductions to property taxes targeted to areas nearest the lots.
Because the city's tax structure offers lower taxes to parking lot owners than other businesses, owners are disincentized to redevelop lots, and building owners can even be encouraged by the tax code to knock down buildings for more parking lots. This creates a death-spiral for the city.
Ethan Gyles, Regunberg's general election opponent who took 17% of votes, has also indicated support for a parking tax in December 8th Tweet, saying that he was behind the measure so long as it "is written such that the city must lower other regressive taxes" in its place.
Rep. Regunberg supports 'intelligently-structured parking lot tax'

,