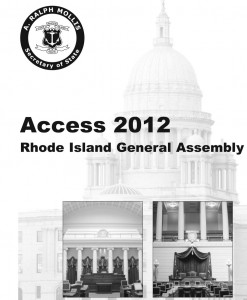 The General Assembly complied with the state Open Meetings law 96 percent of the time last year, according to our latest review.
The state's Open Meetings law requires most governmental bodies to post meeting notices and agendas at least 48 hours in advance. While the General Assembly is exempt from the law, the House and the Senate do issue meeting notices in accordance with their own rules. We monitored that activity in order to produce the "Access 2012" report.
Accountability is a crucial gauge of government's willingness to keep the public informed about its work."
In developing the data, we reviewed meeting notices and agendas for 438 legislative meetings in 2012. As in previous years, nearly all the violations came in the last days of the session. Fifteen of the 19 total violations occurred during the 48 hours before the General Assembly recessed in the early-morning hours of June 13.
Broken out by chamber, House compliance was 94 percent and Senate compliance was 97 percent in 2012.  Among the some of the legislature's most prominent committees, House Finance complied 94 percent of the time while Senate Judiciary had a 97 percent compliance rate.
We began issuing annual "Access" reports in 1997.
We give the public access to legislative meeting notices and agendas and maintain a searchable database of meeting notices, agendas and minutes for most other state and municipal agencies, commissions, boards and departments.