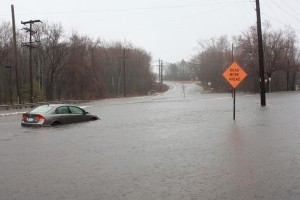 "By failing to prepare, you are preparing to fail"~ Ben Franklin
Fourth Economy Consulting, a firm out of Pennsylvania hired as part of the federally funded "Sustainable RI" grant, recently submitted its preliminary report of the strengths and weaknesses of Rhode Island's economy. The first recommendation in the report's initial guidance section is to "Create One Voice–Set a Clear Course." This idea is not new. In fact it's been a common refrain in the state since before I started paying close attention to economic development policy. We need an identity that we can market to the world in order to draw and retain talented people to our workforce.
New York has finance, art, media, and fashion. Boston has education, bio-medical research, and healthcare. Thus these metropolises dominate the playing field of the "knowledge" economy that we are seeking to compete on, and our city-state isn't even in the same league. How do we separate ourselves?
As much as I hear people talk about it, I don't hear a lot of ideas about what our special brand is going to be. As an outsider, Fourth Economy wasn't so bold as to suggest what our singular voice should be, but as one of those home grown young professionals the state is looking to keep, I will.
Here's my thinking: for as far into the future as we can see, there are two storylines that dominate economic policy. On the one hand is the depletion of the natural resources we use to achieve our luxuriant civilization, and on the other, the related story of global warming. There will doubtless be other stories, but these two are as inevitable as death and taxes.
As a small state with nearly 500 miles of precious coastline and no fossil fuel deposits to speak of, we have a lot at stake in these stories. Sea level rise will affect us disproportionately harshly, and the laws of supply and demand will make any dependence on oil and other dirty fuels foolishly costly.
Fortunately, we can play the hero in both tales by transitioning from our current carbon intensive economy to a carbon neutral one. Our identity, our one-voice clear-course brand, can be the ecology economy.  This pragmatic transition will build a strong economy now and leave us with a resilient Rhode Island for the future of certain upheaval.
Let us emulate Sweden which aims to wean itself entirely from fossil fuels by 2020 or Norway which plans to be carbon neutral by 2030. Massachusetts and Connecticut have passed Climate Solutions Acts that have the goal of 80% reductions in emissions by 2050. We can up the ante. I bet we can reach 100% by 2050. Let's leave our neighbors in the dust for once.
A list of specific prescriptions to kickstart our economic makeover might begin with:
Make the Rhode Climate Change Commission's report "Adapting to Climate Change in the Ocean State: A Starting Point" required reading for policy makers from Town Hall to the State House. It will serve as a good planning document going forward.
Make major new investments in our public transit system (House bill 5073 is a start). Given our size and the distribution of our population, we could have the best bus system in the country. Adding a second hub in South County to create a circulator which doesn't have to go to Providence would be pleasant and efficient. Also, let's work with Massachusetts and the federal transportation authorities to let RIPTA  run service into southeastern Mass. Tell your Rep to invest in transit here.
Create incentives and opportunities for clean energy. Restoring the Renewable Energy Tax Credit (House Bill 5116, Senate Bill 127-Action Alert here) is a good way to revive the residential solar industry in RI. Currently installment of photovoltaics and solar hot water systems is limited to electricians and plumbers who are in short supply.  Creating a new licensed profession of solar installers would speed renewable development and create jobs. This industry presents opportunities for an apprenticeship program and the growth of local micro-financing.
Demand that the Economic Development Corporation embrace the opportunity of small scale agricultural business. We love visiting our local farms and eating our local food. Our tourists like it too. The EDC would do well to promote the "eco" in ecotourism.
Make Senator Reed's Blackstone Valley National Park initiative happen!
Expedite the high speed rail, commuter rail, and large scale renewable projects in the works and bring the industry to supply their construction to Quonset.
Even these first steps toward an ecology economy will offer us handsome economic returns and leave us more competitive. Making them happen is more a matter of determination and commitment than large amounts of public money. As we shine more and more brightly in the new economy we will become a better place to live and work; as our name spreads far and wide as a beacon of hope we will attract more of what we want and need.
Luckily, everywhere you turn in Rhode Island you find politicians who are avowed environmentalists.  The Governor and those in the Congressional delegation can sell our new brand nationally and internationally.  We also have a public that grasps the challenges we face and that is eager to cheer these politicians on. With "one voice," let's declare that our economic failures are at an end. We will be prepared.
"This Op-ed first appeared in the Providence Journal on March 16, 2013. Many thanks to Bob Plain for reposting it here on RIfuture."