In a recent Gallup poll, only 32 percent of Rhode Islanders identified as "very religious," as opposed to the extremes of New Hampshire, at 20 percent, and Mississippi, at 63 percent.
30 percent of Rhode Islanders identity as "moderately religious" and a whopping 38 percent identify as "nonreligious."
According to Gallup, "As has been the case since 2008, the least religious states generally are those in the two northern corners of the country. Rhode Island and New York join New Hampshire, Vermont, Massachusetts and Maine in the Northeast, while Oregon, Washington, Wyoming and Alaska are among the least religious states in the Northwest. The one additional state among the least religious is Hawaii."
Still, Rhode Island remains an outlier in New England as the most religious state in the region.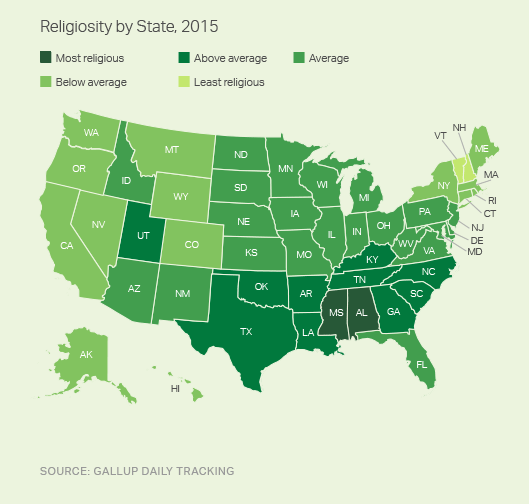 Rhode Island rated among least religious states

,