This is a really important video.
The Economic Progress Institute's Douglas Hall does four things in the video below. First he gives us a basic, overall big picture economic context, then he "drills down further" into the economy of Rhode Island. Then we'll see, in big pieces, what a "workers' agenda" might look like before finally recapping some of the good things done in our state towards advancing a workers' agenda.
Hall gave the talk as an introduction to The State of Working Rhode Island: Workers of Color, that "highlights the many challenges facing Rhode Island workers, showing the many areas where workers of color fare less well than others." For more info see here.
Douglas Hall, Ph.D, is the Director of Economic and Fiscal Policy at the Economic Progress Institute. The video was prepared from the talk Hall gave at the 8th Annual Policy and Budget Conference on April 26, 2016, and the Powerpoint slides he prepared.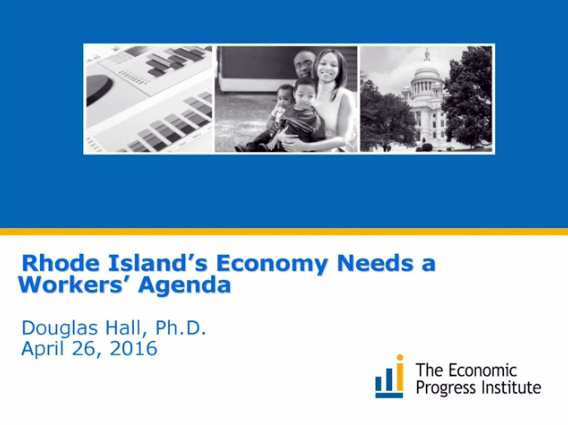 Rhode Island's economy needs a workers' agenda

,