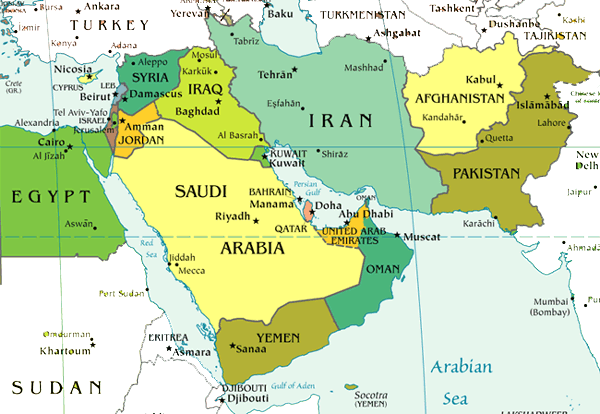 Do RI Future readers have any idea of what is happening the Middle East? Have you heard enough from congressmen Cicilline or Langevin or senators Reed or Whitehouse on the Middle East turmoil and US policy? Have you heard anything from them on the nuclear treaty with Iran,  which the entire Congress will soon vote on. Such a big issue and nothing but silence from our delegation.
I haven't heard anything, but I would like something.
Why are we supporting the incessant Saudi bombing of Yemen by supplying the Saudis with the weapons, bombs, and intelligence used to kill thousands of innocents and destroyed their entire infrastructure? Why are we now cozying up to al-Qaeda in Syria and supporting groups who were formerly labeled as "terrorist" groups. I am sure most readers do not have a clue as to what we are doing and why we are doing it.
Where are representatives Cicilline and Langevin and senators Reed and Whitehouse on these issues? Nothing but silence from them, and I find their silence deafening. Shouldn't "leaders" be holding town meetings with voters to explain the happenings, and to answer the many questions voters may have?
I call upon our congressional delegation to be "leaders" and come to us in town meetings with an explanation. Don't be afraid; we won't bite.  It is amazing; they spend millions to gain a position of leadership then are afraid to lead. Show us some leadership and courage, for a change.