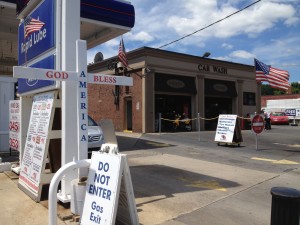 Religion in Rhode Island is a political force to be reckoned with, according to conventional wisdom, but reality demonstrates otherwise. The only opposition to marriage equality in the state is based on the medieval religious beliefs of a small number of Catholics and Evangelicals who somehow hold an inordinate sway over key members of our General Assembly.
Rep. Karen MacBeth has reintroduced the odious and embarrassing ultrasound bill meant to erect new barriers between a woman and her right to access legal health care. The motivation for this bill is religious, and has nothing to do with preserving women's health.
This state of affairs is doubly ridiculous because Rhode Island is just not that religious. A Gallop Poll released yesterday  shows Rhode Island as being tied with Oregon as the fifth least religious state in the country. Only Maine, Massachusetts, New Hampshire and Vermont are less religious.
In all, 29% of Rhode Islanders identify as very religious, 27% identify as moderately religious, and a whopping 44% identify at nonreligious. I know that the nonreligious don't want religion warping politics and legislation in our state, and I also know that many who identify as moderately or even very religious also respect the Constitution of the United States and the sanctity of the separation of church and state.
The message to our legislators and other elected officials could not be more clear: Rhode Island is a secular state, our religious beliefs are our private concerns, and we don't want religion in our laws.
RI Legislation More Religious Than Rhode Islanders

,