My second year writing (occasionally) for RI Future has probably made a cynic out of me.
The problem with politics is that it necessarily has to make an emotional appeal out of rational arguments. And that's not to castigate that, that's simply reality. You can trot out facts, figures, well-reasoned logic, and a thousand points of data; but without that gut punch, you can't win. Anger, or fear, are often the most effective.
Combine that with righteousness and you have a heady mixture. A politician must always be righteous, right up until the moment they must be penitent; but that only happens when some undeniable wrongdoing has been brought to light. There is no room for mulling things over, for admitting mistakes while you're still assailable. The nature of politics (to some extent driven by media) treats measured consideration as weakness.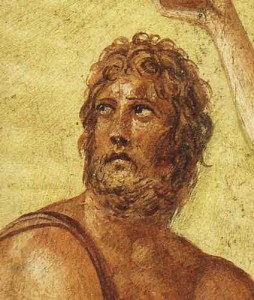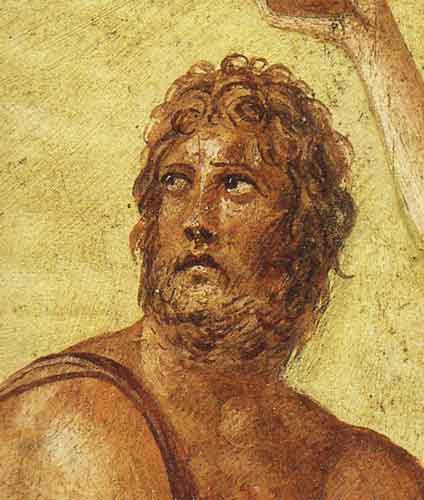 In the Iliad, my favorite character is always Odysseus. Odysseus is the character who collects all his thoughts and then gives an answer when questioned. This is in stark contrast to his fellow leaders Agamemnon and Achilles, who are constantly feuding. We have a surplus of Agamemnons and Achilleses, but precious few Odysseuses.
In contemporary Rhode Island politics, there is precious little space for nuance. Thus as we race for the governor's office, we ask who has The Plan for reinvigorating our economy? Do we expect four budgets to somehow turn back the tide in this extended downturn? Or to erase our manufacturing collapse? The Governor is not some sort of ambivalent god who can protect our economy when we demand it. For that matter, neither is the General Assembly
We're too focused on get-rich-quick schemes; and when we're not proposing those, we're claiming something that takes a lot of work can be done easily. We want to have all the positive indicators of other places; low employment, low crime, healthy people, clean and responsive government; but we don't want to put in the time and money it takes to build those things. We want it cheap, and preferably we want to do it with as little change as possible.
Rhode Island's pundits, like myself, are perhaps the worst. In the Sanskrit word it comes from, it's supposed to mean "learned." But I think of us as like the people in Plato's Cave; watching shadows dancing upon the wall and proclaiming our interpretations as reality. But the pronouncements I read daily from opinionated people of all stripes rarely match the place I grew up in. A place of diversity and yet a true melting pot in the old sense; a single culture forged from many others. A place of decrepit and failing brick and concrete; yet with sinews of marble and cobblestone. I think of Rhode Islanders who have grimly read and heard of our doom for half a century or so, and wonder what they must think. Is there relief from it all? Or do we just grimace, ignore it, and keep going?
But when we cast everyone into heroes and villains, we must always be the hero striving to keep the villain from damning us all. That's a terrible thing in politics. There aren't fairy tales where the villain and hero reached a reasonable compromise and all parties walked away feeling decent about what they got. It's easier, far easier, to think of the other person as evil. But the desire to do evil is rarely in anyone. Most of us are far more invested in our own righteousness.
There are a lot of would-be heroes out there now, heading towards the campaign season. Some of them are would-be Jeremiahs, convinced they're speaking The Truth to the masses who just refuse to listen. Others are without a doubt egoists, who just want to be seen and accumulate as much power and influence as possible. Some might be over-inflated, convinced they have a ton of influence without really having much of anything. They'll plot out plans and platforms, explain why they're the force of good and their opponents are fighting to make us fail. And eventually one of them will get elected, and then eventually the economy will turn around, and they'll declare victory without having done too much.
I often have heard it said that native Rhode Islanders are the most pessimistic about our state. But I find that hard to believe. If they truly are, then they must be mad for insisting on remaining here. The economy's poor, and the weather sucks. I don't think a bunch of outsiders who have decided to rest up here for awhile are going to save our state for us. It's going to be the people who remain here through hurricanes and blizzards, economic downturns and mass layoffs and pension cuts.
What makes a Rhode Islander to me? A Rhode Islander can spend all day castigating the state and still love it deeply as they go to sleep. It doesn't matter why they love it, it's that they do. That's what counts.
RI political pundits: chained to a cave and shouting at shadows

,