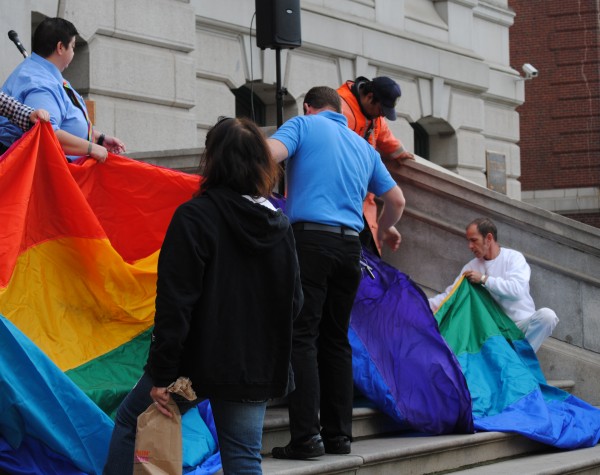 Mayor Jorge Elorza helped to unfurl the rainbow Pride flag on the steps of the Providence City Hall as a crowd of about 75 members and supporters of the Providence area LGBTQ community applauded.
Kurt Bagley, president of Rhode Island Pride, introduced the mayor who spoke of Providence as a city that is accepting and supportive of people regardless of their sexual orientation. Elorza was especially proud of his recent move to include transition-related healthcare coverage for all city employees, current and retired, who identify as transgender or gender non-conforming.
The mayor noted that RI PrideFest and the Illuminated Night Time Pride Parade was coming up in two weeks, (June 20) but called special attention to his signature 2015 Providence International Arts Festival, which will will take up the length of Washington St and much of Kennedy Plaza next week.
Elorza took special note of his Deputy Chief of Staff, Marisa O'Gara, recently named Providence's LGBTQ Liaison.
Anthony Maselli, an AIDs activist, LGBTQ activist and former Mr. Gay Rhode Island, presented a moving address to the crowd, recalling his youth in Connecticut growing up in a conservative religious family and a community that did not accept him. "I feel overwhelmed and personally grateful that a lonely and isolated gay boy from a violent, fundamentalist household in Newington, Connecticut, could move to a city only 80 miles east, and find a home here with people who love and support me," said Maselli, "For most of my life, I had no sense of connection to the terms 'community' or 'family'. It was a long and intense struggle, but finally, I have been able to find those things here."
Joining the speakers on the stage were Miss Trans Rhode Island, Alejandra Blaze and Miss Bisexual Rhode island Amber Guzman. They are they first to hold their respective titles, which were created this year in an attempt at greater inclusion in the LGBTQ community.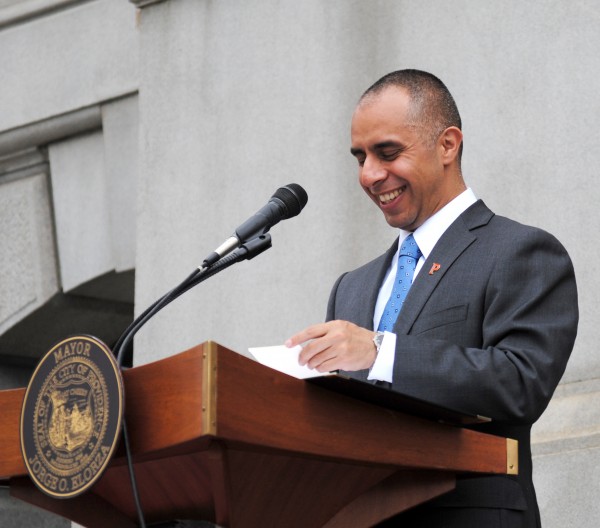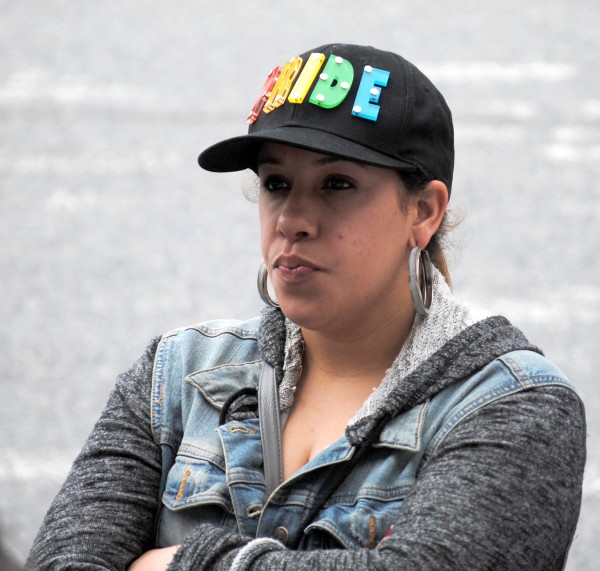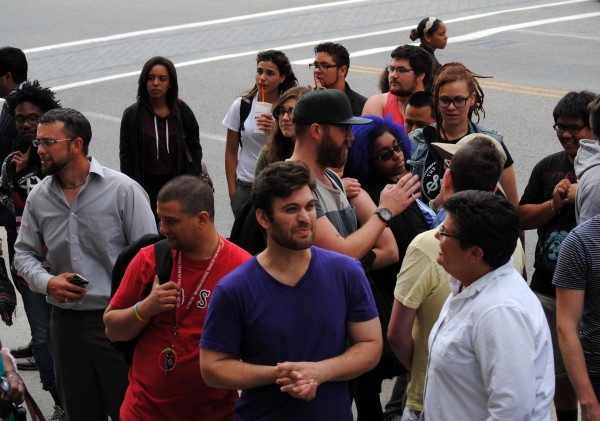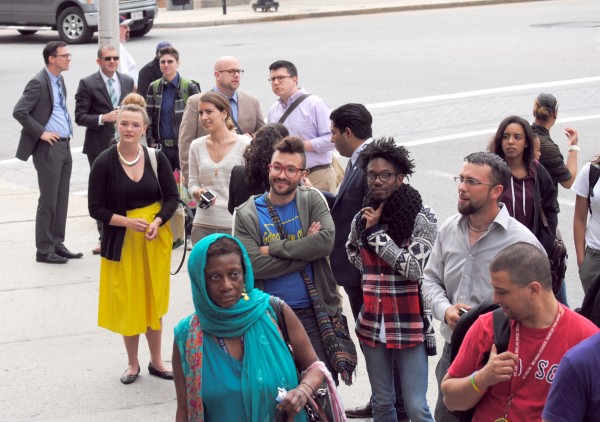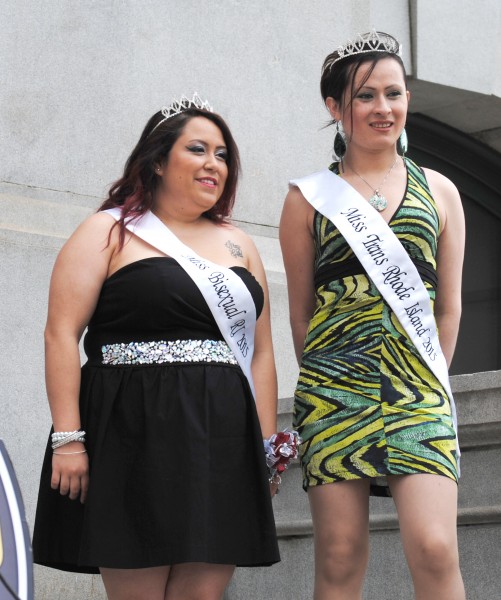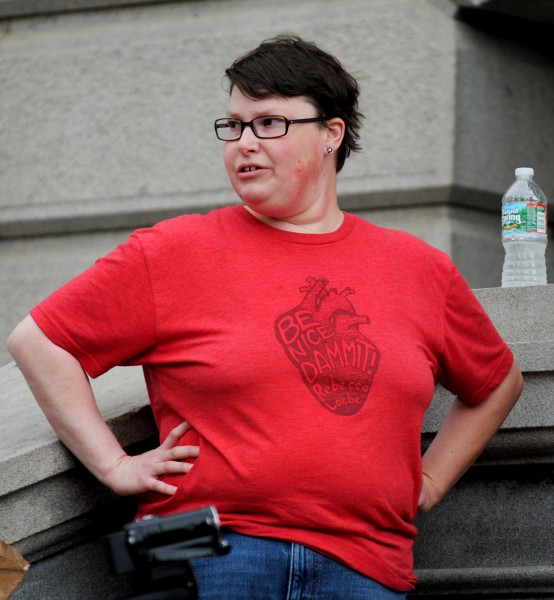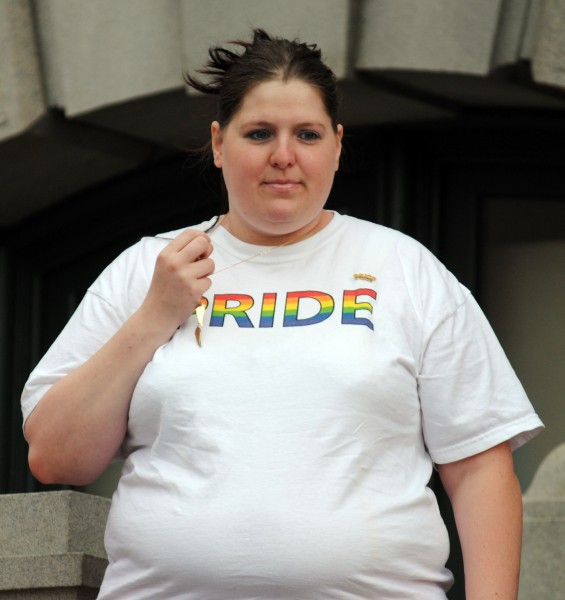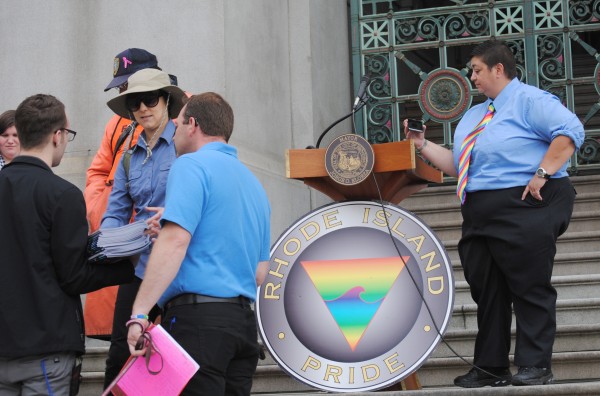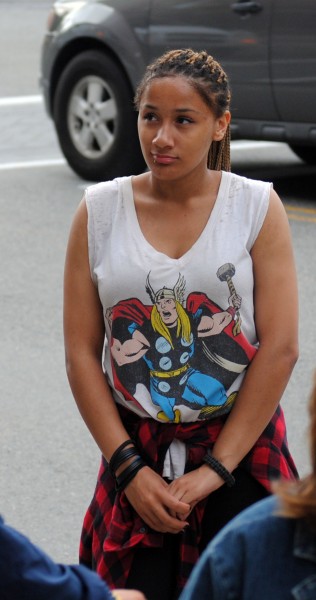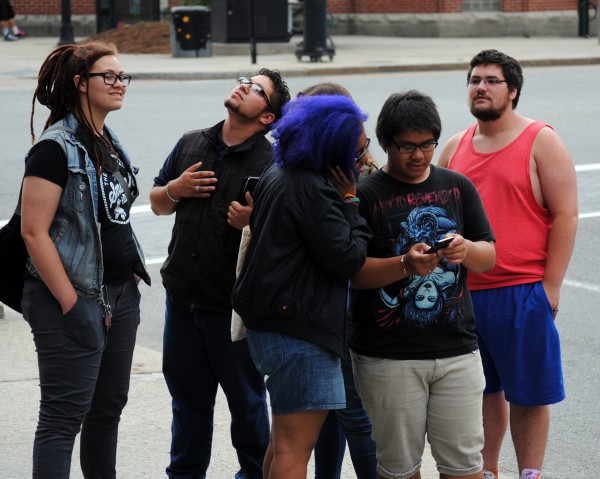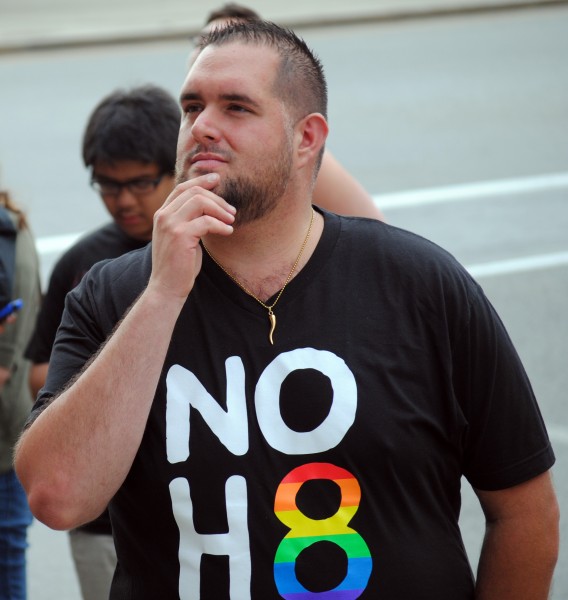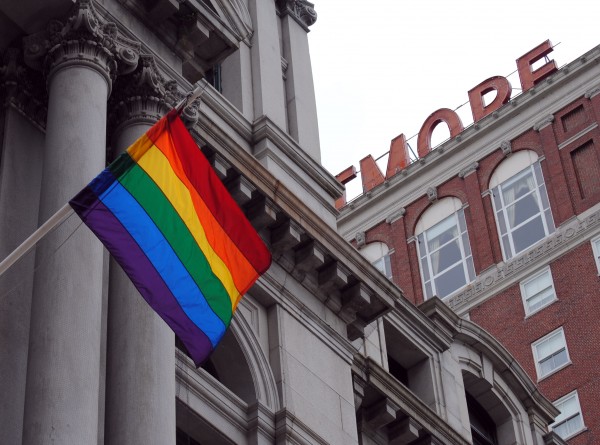 RI Pride flag unfurled on steps of City Hall

,