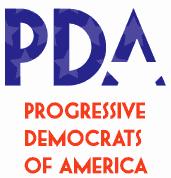 The Rhode Island Progressive Democrats host their monthly meeting tonight at the Rochambeau Library and there is much of interest on it agenda.
"The General Assembly session is heating up, and we have the potential for a huge slate of victories–gun control, tax equity, voter ID repeal, and marriage–but only if we work hard to hold our legislators accountable," said Sam Bell, the local coordinator for the Progressive Democrats of America and a contributor to RI Future, about tonight's meeting.
Specifically, the Progressive Democrats plan to talk about: EngageRI; marriage equality, gun control measures, marijuana legalization (this presentation is slated to take 4 minutes and 20 seconds, by the way) and their upcoming meeting with House Speaker Gordon Fox.
You can follow the RIPDA on Facebook here … and here is tonight's agenda:
1. Brief updates
a. Cicilline
b. Marriage
c. Massachusetts
d. EngageRI  disclosure
2. Tax equity phone bank
(5:30 on Wednesday at OSA) signup
3. Voter ID
a. Updates
b. Meeting with Gordon Fox
4. Guns
5. Elections
a. State Coordinator
b. Deputy Coordinator(s)
c. Events Coordinator
d. New Positions
i. Fundraising Chair
ii. Webmaster
iii. Phone Banking Coordinator
iv. Other positions
6. Banking and monetary policy lecture
(30 minutes)
7. Marijuana legalization initiative
(4 minutes, 20 seconds)
8. New business
9. Announcements
10. Adjournment 8:45