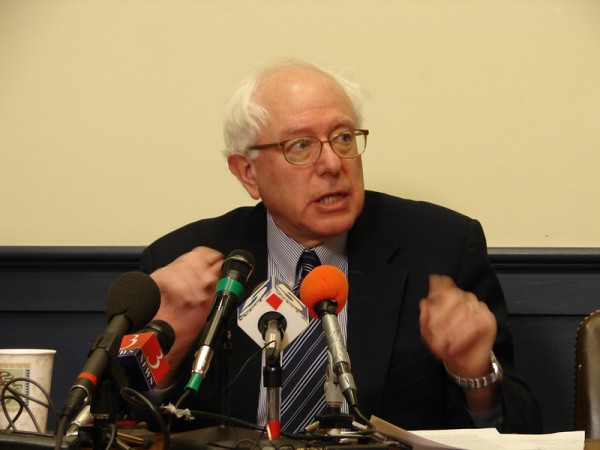 Bernie Sanders' presidential campaign is generating interest and excitement around the Democratic primary as those on the left are now expecting a vigorous debate on the issues instead of a scripted march to the perfunctory coronation of frontrunner Hillary Clinton.
But Senator Sanders has never been a Democrat. Instead he's an independent who caucuses with the Democrats and identifies as a democratic socialist.
There's a lot of handwringing in the press about Sanders' socialist labeling. Has enough time passed since the anti-communist hysteria of the 1950s for America to accept a major presidential candidate who is unabashedly socialist? Among the young, the answer seems to be yes. Among older voters, the jury is still out.
That's one reason why I wanted to sit in with the Providence Jacobin Reading Group, held on the third Thursday of every month at the Providence Public Library downtown on Empire Street. Jacobin Magazine, for the uninitiated, describes itself as "a leading voice of the American left, offering socialist perspectives on politics, economics, and culture."
This month's topic of discussion is Bernie Sanders, and what his running for president means to those who share some of his socialist beliefs. The seven people attending the reading group all identify as socialists. Most are students at Brown University, and they represent a wide array of beliefs on the socialist spectrum.
Willie Thompson, who formed the group and leads the discussion, posed questions or opened avenues of discussion based on the assigned articles. The conversation comes in fits and starts. Those in attendance are deeply thoughtful, and no one dominates the conversation. Despite my intention to observe, I found myself participating more than I thought I would.

Most agreed that the chance of there being a President Sanders at the end of the election process is rather low. "Maybe all the other Democratic candidates will have heart attacks and Bernie can win," jokes Sean. But the Sanders campaign will focus the discussion on issues important to the progressive left. It may also make the American public more receptive to socialist ideas.
"Crass opportunism to spread the word about socialism is my biggest hope," said Thompson.
Getting the so-called middle class to wake up to the reality that the current system is serving only the wealthy is the hoped for outcome. Unlike most candidates, Sanders isn't afraid to talk about class. "Class analysis may get people thinking about their own situation," says Layne, "the message will reach tens of millions of people and may catalyze unions."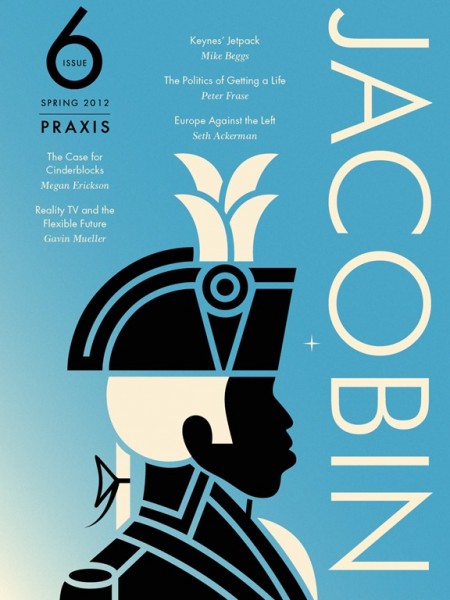 There was also some optimism expressed about Sanders' affect on local races. Will people coming out to vote for Sanders give the edge to progressives in local races, perhaps on the level of city councils and state legislatures? If so, this would be a good time for progressives to recommit themselves to local politics, and for socialists to field their own candidates in local races.
Most agreed that Sanders will not "pull Clinton to the left" as has been suggested in the media. "Hillary is the consummate opportunist" and a "corporatist" said someone at the table, and any move left she makes in the primary will be more than countered by her move to the center right in the general election.
Sanders maintains that he's not running against Clinton. "He's running an issues campaign, like Jackson, Lincoln and FDR," said Sean. Focusing on the issues raises the tone of a campaign. The issue approach shows early signs of working. Clinton seems to want some of that progressive populism Sanders is bottling, as revealed by her recent statement to her top donors to only nominate Supreme Court justices who will overturn Citizens United, as was suggested by Sanders. It remains to be seen if Clinton will adopt more of Sanders' ideas, such as taxing Wall Street to pay for free college.
As for Sanders ushering in some sort of Marxist utopia, don't hold your breath. Sanders is not the spear point of the revolutionary vanguard. "Radical and revolutionary politics are not remotely possible in a Bernie campaign,"opined Ian.
Sanders is no radical, his brand of democratic socialism is in the northern European "strong social safety net" tradition, but that doesn't mean Sanders isn't the real deal. Eli, a Vermont native, knows Sanders to be a fierce independent and principled politician, a true rarity. Perhaps Bernie would have had a greater long term impact if he had run for governor of Vermont, as one of the assigned articles had suggested, but his entry into the race will force discussion on issues that would otherwise be ignored.
The articles read for the Sanders discussion were:
Bernie for President?: We should welcome Bernie Sanders' presidential run, while being aware of its limits
The Problem with Bernie Sanders: Bernie Sanders' choice to run as a Democrat means he can't present a real alternative to Hillary Clinton
The Case for Bernie Sanders Part One
The Case for Bernie Sanders Part One
There's a meeting of Rhode Island for Bernie Sanders at the Warwick Public Library on Sandy Lane tomorrow from 2-4pm if you want to get involved.
RI socialists consider impact of Bernie Sanders presidential run

,