The latest in 'why the RI Tea Party confuses me:'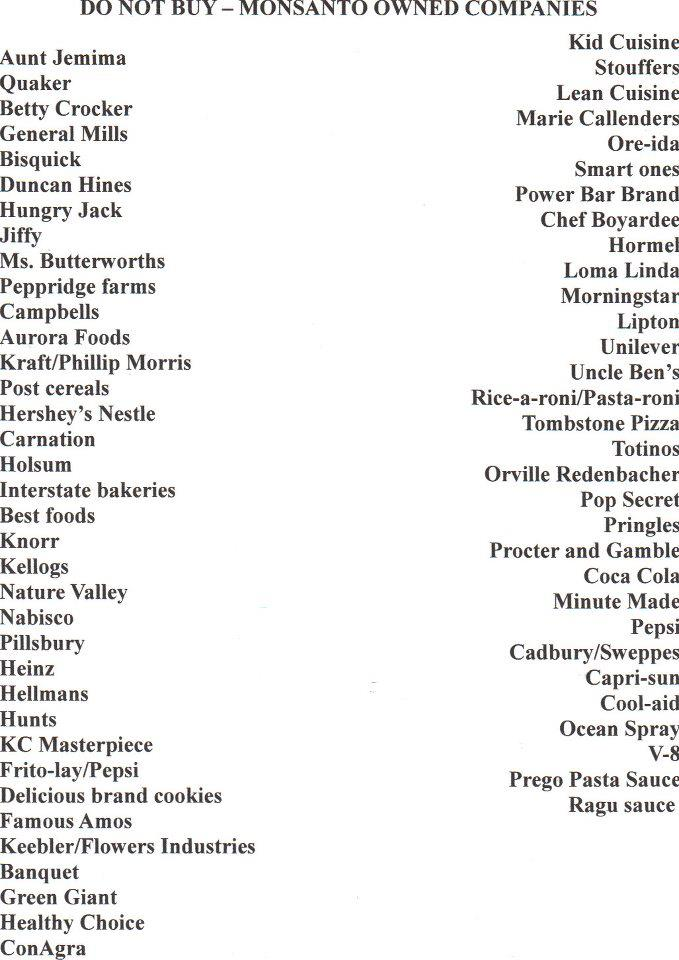 This extensive list was included in a blast-email today from Marina Peterson of the East Bay Patriots. In the same breath where she urges consumers to organize against Monsanto to "put them out of business or at least try," she announces the upcoming meeting on "Agenda 21."
Some background on Agenda 21 from this article on Tennessee tea party groups:
Chattanooga has a direct connection with Agenda 21. Dave Crockett, director of the city's Office of Sustainability, said Friday he attended the 1992 U.N. meeting in Rio De Janeiro as a local businessman. He said the idea of Agenda 21 was simply a way for governments to look at how they could do things better and think of how things could be "greener" in the process.

Examples include putting energy-efficient light bulbs in street lamps, trying to promote consuming food grown within 100 miles and also community issues such as crime or poverty, Crockett said.

Agenda 21's goal is to get measurable goals to make human life better.
Go figure.