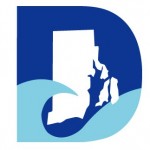 Would you like to be a Rhode Island delegate to the 2012 Democratic National Convention?
With the declaration period approaching, the Rhode Island Democratic Party is calling on Democrats across the state to declare their candidacy and run for delegate to the 2012 Democratic National Convention to officially nominate President Obama. Delegates will travel, at their own expense, to the Democratic National Convention in Charlotte, North Carolina the week of September 3, 2012.
If interested in running, you must be a registered Democratic voter in RI – the deadline is Monday, January 24.
The RIDP will be hosting informational workshops: RIDP 2012 Delegate Academy: How to Run for Delegate. We will focus on filing deadlines, garnering signatures and other matters related to the convention. While attendance at an academy is recommended, attendance is not required in order to become a delegate.
Go to our Website for dates, RSVP info and more: http://www.ridemocrats.org/about-the-party/convention.html