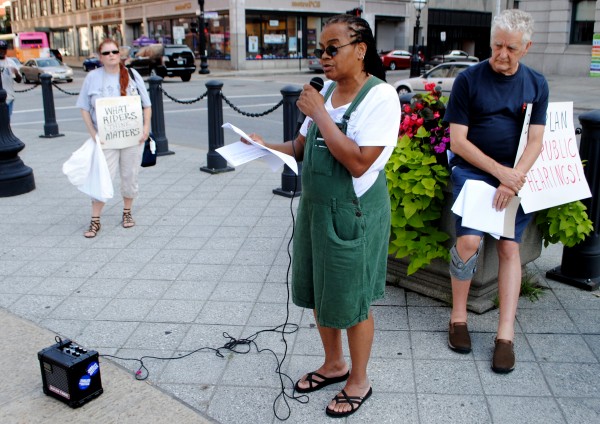 In the minds of some Rhode Island politicians and business leaders, the empty and unsellable "Superman" building hangs like a millstone around the neck of the City of Providence. Rather than come to grips with the fact that the building is rundown and overpriced and that new economic thinking is needed to reinvigorate the Capital City, Providence Mayor Angel Taveras and Warwick Mayor Scott Avidesian (who currently heads RIPTA, the Rhode Island Public Transportation Administration), have pushed through a plan that scapegoats the poor, disabled, elderly, homeless and people of color.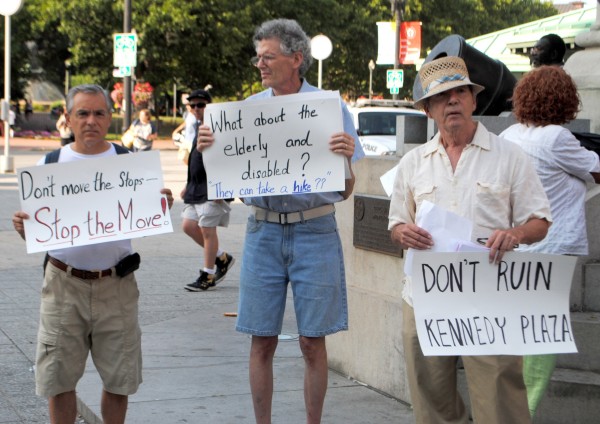 The new vision for a modern and vibrant downtown does not include a busing hub. So Kennedy Plaza has been fenced off and is being destroyed as quickly as possible, before an outraged public can mount any kind of coordinated defense. Already the shelters have been taken down and trucked away, and the expensive heating system that automatically melts the snow is being dug up and scrapped. This work is leaving a giant pit in the center of downtown, even though there is no money allocated to completing the project. The plan seems akin to digging a hole in the hopes that someone will come along and build a house there.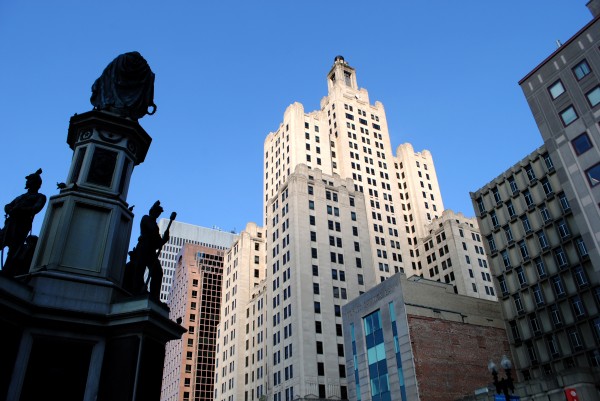 Simply stated, this is class warfare being waged against the most vulnerable populations in our state, and it is being done with taxpayer money. Instead of walking across a plaza replete with convenient shelters to transfer from one bus to another, bus riders are now required to walk several blocks from one bus to another. In the winter, when Burnside Park is effectively one giant sheet of ice, the walk will become more treacherous or even impossible, especially for the handicapped and the elderly.
Yesterday the RIPTA Riders Alliance held a press conference calling on officials to allow the public to have real input into the redesign of Kennedy Plaza. They demanded that construction be halted pending the swearing in of a new Mayor of Providence and a review of the plan. Forty-five people attended the event, including members of the Sierra Club, the Rhode Island Progressive Democrats, Occupy Providence, The George Wiley Center and others.
Tonya Withers, a homeless woman who sleeps in Kennedy Plaza on the hard stones of the Civil War Monument, also spoke out against the construction and in favor of greater public services for the poor and homeless.
Of course, Tonya is exactly the kind of person this new plan seeks to eliminate from downtown, so what are the chances that city or RIPTA officials will give her words any weight?
RIPTA Riders Rochelle

RIPTA Riders Elaine

RIPTA Riders Patricia Raub

Sierra Club Barry Schiller

Tonya Withers

Joe Buchanan

RIPDA Jed

Occupy Providence Randall Rose

RIPTA Riders Ele

Deborah Wray

RIPTA Riders Ingrid

RIPTA Riders Ralph