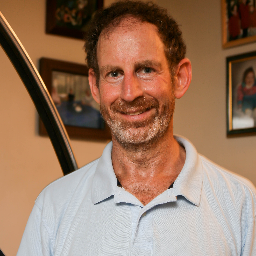 The school districts of Pawtucket and Woonsocket take their lawsuit against the Department of Education to the state Supreme Court Tuesday. They feel the 2010 school funding formula unfairly deprives their districts of the resources needed for an adequate education, said Providence City Councilor Sam Zurier, one of the lawyers representing the two districts.
He detailed some of the ways these districts are failing to provide an adequate education experience:
"Pawtucket cannot afford to issue a separate text book for every child in some of its schools," he said. "You have laboratories with mold in them, the plumbing doesn't work. You have classes in the elementary school that has two grades being taught by the same teacher. It's often the case that schools run out of paper this time of year."
The lawsuit was dismissed by a lower court. And Zurier's co-counsel, Steve Robinson, has been fighting in court for more funding for Pawtucket since 1991. This may be the second such suit, but the first since the state tried to address the issue with a new funding formula in 2010. Zurier said the new funding formula caused more problems for Pawtucket and Woonsocket.
"The 2010 funding formula is actually less adequate than another funding formula the state developed in 2007," he said. "If the state had implemented the 2007 formula then the school districts of Pawtucket and Woonsocket would be getting several thousands dollars more per child and and that would be adequate funding to allow them to meet the standards."
Zurier said the 2010 funding formula sends money to every school district in the state, rather than only the most needy districts – "that means there is less money in the pot to go to the poorer communities," he said. He also said the 2010 funding formula doesn't account for English language learners, an anomaly among state education funding formulas  "and that's obviously an issue for Pawtucket and Woonsocket," he said.
'They watered down the distribution," Zurier said. "And what you are left with is the poor communities don't get what they need."
You can listen to my entire conversation with Zurier here: