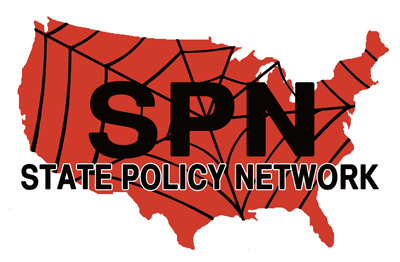 Before the ink was dry on the highlights of the conference Transforming and Democratizing Public Education: An Activist Summit, Rhode Islanders concerned about the survival of public education were confronted with a threat from the General Assembly.
Senate bill 607, benignly titled THE BRIGHT TODAY SCHOLARSHIP AND OPEN ENROLLMENT EDUCATION ACT, was heard in the Senate Education Committee on May 20, and the companion bill (H 5790) was heard in the House Finance Committee on May 27. This egregious bill would provide state education tax dollars to any family in Rhode Island that believes their child would benefit from any other school than the one designated by their residence—any other public school in or out of their district, a private school, religious school, online virtual school, or home school. The scholarship that the family could obtain would have a cap of $6,000 (except for special needs students), but would be awarded according to a sliding scale of family income.
All families deserve fully funded and resourced neighborhood public schools with well-prepared and experienced teachers who make teaching their career. Families who choose to do so certainly have the option to send their children to private schools, religious schools, or to home school their children. But the overwhelming number of children attend public schools. Public schooling, though beset with many problems, is the foundation of a just and civil society. Public schools are overseen by local school boards, whose actions and decisions are accountable to the public. It is antithetical to our shared values to have public money siphoned off to private schools, particularly if the schools are religious in nature. Providing "scholarships" for students to attend non-public schools will wreak havoc on the public system, particularly at a time when public schools are already under assault from the neoliberal, free-market approach to schooling, with the expansion of charter schools, incessant standardized testing, and evaluating and sanctioning students, teachers, and schools by test scores on invalid standardized tests such as the PARCC.
The bill includes "scholarships" for students to participate in virtual, online schools, which have had an abysmal record in other states. This bill also includes "scholarships" for students with special needs. These students are entitled to a free and appropriate PUBLIC education under the Individuals with Disabilities Education Act. Unfortunately, under-resourced public schools have not always provided the full range of supports that these students need and deserve. Sending them to private schools that likely do not have the resources to meet the plethora of diverse needs of students with learning challenges will make this situation worse.
This bill is being heavily supported and promoted by the RI Center for Freedom and Prosperity. This group has made a number of rosy claims about the bill's benefits not only to families but also to taxpayers and to public schools. I have read some of their reports and did not see any evidence that they have been peer-reviewed or critiqued by qualified authorities. The impetus stems from the Milton Friedman ideology of free-market/privatization reforms that have been devastating to education in other countries. Further, a few minutes of Googling turns up the undeniable fact that parts of this bill have been lifted almost word for word from "model bills" from the playbook of the American Legislative Exchange Council, also known as ALEC.
For those who are unaware of ALEC, this insidious group promotes the collusion of legislators and corporate moguls to write model legislation to be stealthily introduced into state houses across the country. This goes against the most fundamental rights of Americans to live in a country of the people, by the people, and for the people. Please see this great clip from an Atlanta, GA TV station that exposes how ALEC operates:
As evidence of ALEC's influence on the wording of this bill, please check this link.  If you scroll down the list of "Bills Affecting Americans' Rights to a Public Education," you will see two bills that are represented in the language of the RI bills. The first is 2D16 The Parental Choice Scholarship Program Act Part 1 Exposed. The second is 2D21 The Special Needs Scholarship Program Act Exposed. The yellow highlights that you will see are in the original from ALEC Exposed, provided by the Center for Media and Democracy.
During the Senate Hearing, Senator Sheehan clearly stated the reason that I believe proves that this bill needs to die in committee: This bill is for the purpose of the privatization of public schools, he said.
School voucher bill wording lifted from ALEC model legislation

,