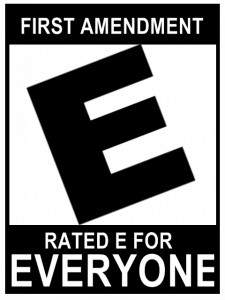 If a school administrator claimed the right to censor a teacher's work plan on a regular basis, there would be an outcry over such a blatant attack on academic freedom. In fact, this scenario plays out in our public schools every day. The censorship occurs in the context of Internet access by students, and it should be no more tolerated than it would be for a teacher's offline lessons.
Every school uses Internet filtering software to bar student access to a wide range of websites. A report the ACLU of RI has just issued demonstrates just how pervasive, flawed and inappropriate the use of that software is. It's not just that students – and teachers – find themselves barred from accessing. To give just a few examples, the websites of PBS Kids and National Stop Bullying Day, or a video clip of the Nutcracker ballet, or a website on global warming, or sites that include information about "anti-government groups." That is bad enough.
What is worse is that when a teacher seeks to have one of these websites unblocked so their students can make use of it during a lesson plan, administrators often exercise unbridled discretion in deciding whether to accede to the teacher's request. The effect of this regime of censorship is to significantly hinder teachers from making full use of the Internet to educate students, and to significantly hamper students from accessing relevant information in the classroom.
The ACLU report recommends a number of actions to address the serious impact that use of these filters has on students and teachers' First Amendment rights and on their right to access information at school. Once they recognize how problematic the use of this software is, we are sure those concerned about education will demand changes in school policies and help free both students and teachers from the shackles that this privately-created software imposes. I encourage everybody to read our findings and help us take action.
Link to news release and report: http://www.riaclu.org/20130311.htm
Schools Censor Internet From Students, Teachers

,