Rep Lauren Carson's Special House Commission to Study Economic Risk Due to Flooding and Sea Level Rise issued its final report today, and has made several recommendations as to how Rhode Island can mitigate the effects of climate change.
These recommendations include:
Updates to local comprehensive plans, zoning ordinances, and building codes
Additional support for academic and scientific research on sea level rise
Increased communication concerning the financial impact of natural disasters and flooding; and
The development of a statewide property preparedness program for property owners.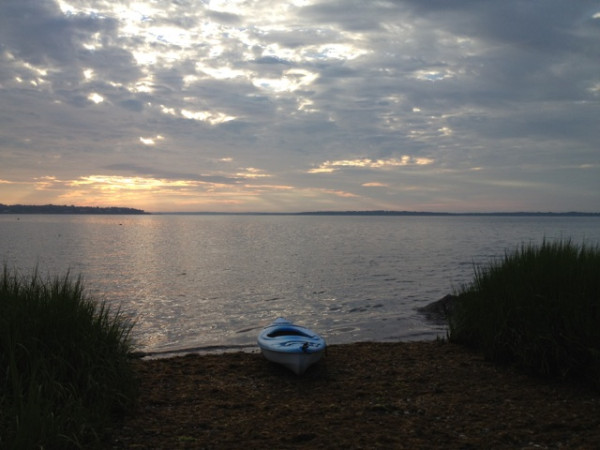 Recommendation 1 calls for the "creation of a flood audit program for property owners and businesses to incentivize property fortification and adaptation." Funding of this program could come from "through public or private investment."
Recommendation 2 acknowledges the lack of awareness among government policy makers regarding climate change and sea level rise. "As such, several proposals should be developed to increase awareness: mandatory climate, flooding and sea level rise training for local planning commission, zoning boards, and realtors; a flood insurance incentive program for property owners in the floodplain; and, the dissemination of the Coastal Resources Center's adaptation catalogue to property owners in the flood plain."
Recommendation 3 came as a surprise to the commission, according to Rep Carson. The Fox Point Hurricane Barrier, completed in 1966, has only one small generator as back up in the event the grid goes offline during a hurricane or flooding disaster. "In light of the barrier's age and scientific research projecting more hurricanes along the eastern seaboard, the Commission requests that municipal, state, and federal officials work with the Army Corps of Engineers and other federal agencies to review the Hurricane Barrier's structural sufficiency."
Recommendation 4 concerns getting businesses back on line as soon as possible after an emergency. This point was of particular concern to the commission, which states in their report that, "Assisting business continuity is critical to maintaining the economic fabric of the affected community." The commission recommends that state policy makers "assess a potential business continuity toolkit that could include sales tax deferments during rehabilitation and reconstruction, trauma and mental health counseling for affected business owners and employees, unemployment benefits for displaced workers, bridge loan programs for businesses waiting for flood insurance payments and FEMA financial support, and concentrated marketing programs to highlight restored communities."
Finally, having determined that "Rhode Island needs to more fully understand the economic implications of sea level rise,"  the commission recommends "a community by community analysis resulting in aggregate data that determines Rhode Island's total economic exposure due to sea level rise.  State agencies should review all vulnerable assets and prioritize resiliency adaptation based upon the rate of return on their investment."
You can access the full report here.
Carson's Sea Level Rise Commission issues final report and recommendations

,