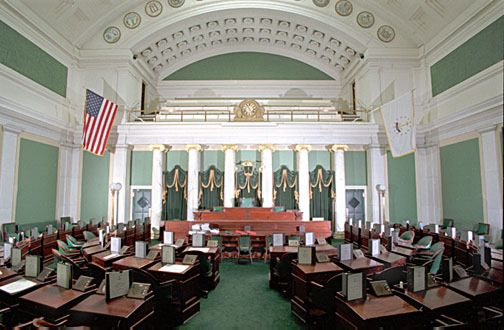 The state Senate's annual Economic Summit this year focuses on "connecting workforce and higher education," and is being held Wednsday, 5 to 7:30pm, at Rhode Island College, says a State House press release.
"Business leaders have spoken of the difficulty finding workers with the skills needed to fill job vacancies," the press release says, "and the Senate has made improving the education and workforce development systems to address the skills gap a priority."
Senate President Teresa Paiva Weed and Rhode Island College President Nancy Carriulo will open the forum with remarks. "The forum will include a panel discussion among business leaders, including John Muggeridge, vice president of public affairs for Fidelity Investments, Michal Ryan, vice president of government affairs for National Grid, and William McCourt, executive director of the Rhode Island Manufacturers Association," says the press release.
There will also be two keynote addresses from "nationally renowned leaders in higher education" Joshua Wyner, of the Aspen Institute, and Cheryl Orr Dixon, former senior vice president and chief of staff for Complete College America.
Wyner, according to a bio provided by the State House, has worked on the "Aspen Prize for Community College Excellence, which strives to reward and shine a spotlight on community colleges that deliver exceptional student results and stimulate replication of successful campus practices, and the New College Leadership Project, which works to strengthen efforts to recruit and professionally develop college presidents who are driven by – and capable of – substantially improving student success."
Dixon's bio says she "has more than 25 years of experience in public policy, advocacy and leading initiatives to improve college preparation, access and success." She has a singular mission, according to her bio: "to work with states to significantly increase the number of Americans with college degrees and to close attainment gaps for underrepresented populations."
The Summit is open to the public, in room 110 of Alger Hall at RIC, 5:00-7:30pm, Wednesday, March 11.