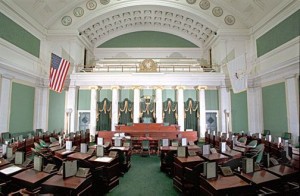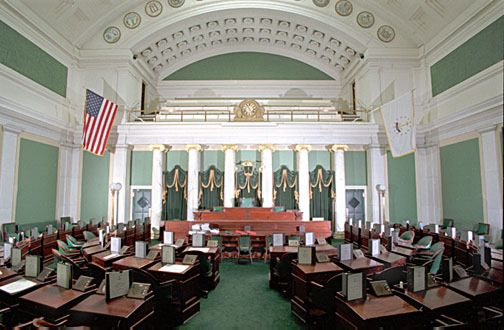 While it's certainly great news that Teresa Paiva Weed said she will allow the Senate Judiciary Committee to vote on marriage equality if and when it passes the House next month, the committee isn't exactly the legislative equivalent of the Castro District. In fact, it's pretty anti-equality.
Of the seven returning members, only two are solid votes for marriage equality: Democrat Donna Nesselbush and Republican Dawson Hodgson.
Democrat Erin Lynch was on the fence when I asked her toward the end of the last legislative session, but some say she has moved closer to being a firm yes. On the other hand, a contentious primary may have moved Democrat Paul Jabour farther away. Last session he told me "prefers" civil unions to marriage.
The remaining members of the committee – Democrats Maryellen Goodwin, Harold Metts and William Walaska – have all been solidly against marriage equality. And perhaps no one is more set against it than committee Chairman Michael McCaffrey.
"I think you know what my position is on this," he told me when I asked him last session.
However, with two vacancies on Senate Judiciary, the balance of power on the committee is likely to shift back towards equality. Rhoda Perry, the progressive Democrat who retired, is likely to be replaced with her heir apparent Gayle Goldin. And Paiva Weed couldn't find anyone more anti-equality than was Glen Shibley, who lost to Lou Raptakis.
Leadership can always vote on a committee, if it wishes, so Paiva Weed could always step in and swing the balance back against equality, but I don't guess she will.
The Senate President might have a blind spot when it comes to marriage equality but it's hard to not see that the politics of it have reached a tipping point.
Senate Judiciary Still Likely Anti-Marriage Equality

,