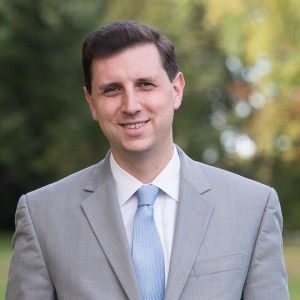 Seth Magaziner, who announces his bid to run for state treasurer today, seems like the kind of person progressives would like to see run for public office.
He's a finance professional, overseeing a $100 million in retirement assets. But he works for a socially-responsible investment firm in Boston. Trillium Asset Managment describes itself as: "the oldest independent investment advisor devoted exclusively to sustainable and responsible investing. We believe that environmental, social, and governance factors play an integral role in the investment process, which can lower portfolio risk and help identify the best-managed companies."
He began his career as a teacher at an impoverished elementary school in Louisiana. (UPDATE: RIPR reports Magaziner worked for Teach for America)He grew up in Bristol and went to Brown before getting his MBA from Yale. And he's only 30 years old!
In a press release sent this morning  he'd like to "focus on improving Rhode Island's aging and neglected infrastructure, extend support for small business and entrepreneurs, and create financial empowerment opportunities in underserved communities."
Here's a link to his Facebook page. Check out his website and video here:
As WPRI points out, "appears to offer a glimpse at how he'll position himself in a three-way Democrat primary with former General Treasurer Frank Caprio and former Auditor General Ernest Almonte, two Smith Hill veterans." In it he says, "We can do great things in Rhode Island, but we can't expect the same State House insiders who created this mess to get us out of it. We need to have the courage to move past the old ways and elect new leadership for our state."
Seth Magaziner announces bid for general treasurer

,