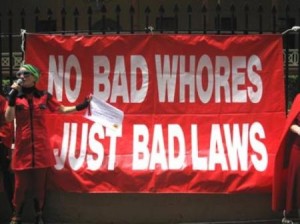 On May 16, 1997, Robert Cadorette went to the law offices of Paul, Frank, and Collins, Inc. in Burlington, Vermont to talk about when he met then-sitting Bishop Robert Gelineau of the Diocese of Providence. He described on the record in detail, under penalty of perjury if he lied, how, when Gelineau was a young Brother in the Green Mountain State, he had tried to molest and then drown a young Cadorette at the Catholic orphanage on the shores of Lake Champlain. Less than one month after the deposition was taken, Gelineau retired and was replaced by Bishop Robert Mulvee, who went on in later years to settle lawsuits and make monetary restitution to victims of Catholic clerical abuse.
Gelineau's behavior was the infamous gutter-talk of Providence for years. Buddy Cianci allegedly used to joke with people about bailing the Bishop out after he was caught in compromising positions with young men in the Jewelry District, just adjacent to gay men's clubs and bath houses in Providence. There is the story of how he was once caught in a similar set of circumstances at a rest stop over the line in Massachusetts, an instant where he called in a political favor to Ted Kennedy late in the night which would explain why Bishop Tobin only actively sanctioned his son Patrick for pro-choice votes after the old Lion of the Senate had died.
Yet despite these obvious and well-known cases of what would be called human trafficking, there is very little effort to make any sort of real public reparation by the power structure for the behavior of Bishop Emeritus Gelineau. In fact, a surgical pavilion at Fatima Hospital in North Providence bears his name!
This is important to keep in mind when discussing anti-trafficking efforts in the news. Unless you are dealing with a group that wants to arrest Gelineau and those clergy in the Diocese who covered up for him, these efforts could in fact be deceptively-marketed anti-sex worker efforts.
We have been carrying stories for the last few months about sex workers that are trying to fight back against legal harassment. One element of this harassment is the so-called 'rescue industry' that utilizes the problem of human trafficking to justify this harassment, claiming that all sex workers are victims and are incapable of free association and choice in the sex industry, which they offensively equate with antebellum slavery.
One story worth reading comes from our friend Tara Burns, the activist and sex worker who sat for an interview with us several months ago. In a recent story she published called 602 Imaginary Prostitutes Were Arrested in Alaska Three Years Ago she explains how the dubious nature of the rescue industry starts with problems in the statistics issued by law enforcement agencies like the FBI and includes an interview with Maxine Doogan, who analyzes and critiques these statistics.
The other one comes from the Libertarian website Reason.com, who are quite good on issues of drug and sex industry issues even if I disagree with their economic views. In their story The War on Sex Trafficking Is the New War on Drugs, they write:
The tactics employed to "get tough" on drugs ended up entangling millions in the criminal justice system, sanctioning increasingly intrusive and violent policing practices, worsening tensions between law enforcement and marginalized communities, and degrading the constitutional rights of all Americans. Yet even as the drug war's failures and costs become more apparent, the Land of the Free is enthusiastically repeating the same mistakes when it comes to sex trafficking. This new "epidemic" inspires the same panicked rhetoric and punitive policies the war on drugs did—often for activity that's every bit as victimless. Forcing others into sex or any sort of labor is abhorrent, and it deserves to be treated like the serious violation it is. But the activity now targeted under anti-trafficking efforts includes everything from offering or soliciting paid sex, to living with a sex worker, to running a classified advertising website.
The issue is not a strict and near-Manichean bifurcation between arguments that say "trafficking is real" versus "trafficking is not real", it is the slimy and altogether pro-pedophile use of the legal apparatus to prevent sex crimes for purposes that go after consenting adults. If the police are running around Rhode Island going after people who sell sex in a business transaction with full consent, you miss the sociopaths like Bishop Gelineau who are considered community leaders while inflicting harm on minors.
Consider the actions of Day One, an NGO that is not going after Gelineau. They are soon going to be giving "trainings" around the state that help people "spot human trafficking", as if some of the most difficult to detect type of sex crimes were a giant game of Where's Waldo? Bella Robinson, our friend and contributor, is skeptical of this effort and wonders if this is actually about harassing she and her co-workers.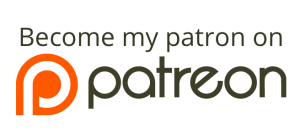 Sex worker stories we are reading that you should too!

,