"[i]n all criminal prosecutions, the accused shall enjoy the right to a speedy trial"
– Sixth Amendment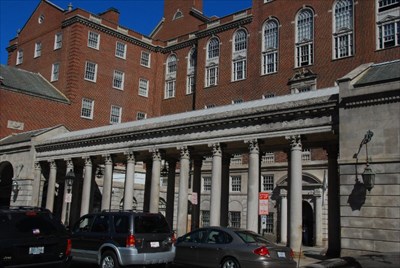 "There is a shortage of sheriffs and it will affect trials in in the Licht Judicial Complex for the foreseeable future," said Craig Berke, director of Community Outreach & Public Relations for the Rhode Island Judiciary.
Without enough sheriffs to manage defendants and provide security for the jury and witnesses, Judge Alice B Gibney, who manages the trial calendar and assigns judges, has limited "the number of active trials in the building to four." This way Judge Gibney "can be assured of being able to operate those four trials at maximum efficiency with full coverage by the sheriffs."
Fifteen judges or magistrates work in the Licht Judicial Complex, where the Superior Court has most of it's courtrooms. One superior court judge works in the Garrahy Complex. Of those sixteen, eight judges are on the trial calendar.
"Security if the top priority, and the judges can't sit if we don't have enough sheriffs," said Berke.
When not conducting trials, Berke says the judges will be busy with "pretrial conferences" and "they have plenty of decisions to write from cases they have already heard."
Limiting the number of trials to four, says Berke, "is a better option and less disruptive than trying to run eight trials that may or may not have enough sheriffs on any given day."
Burke, speaking for Gibney, was adamant that, "so far this has not affected a criminal defendant's right to a speedy trial. If a bottleneck ensues, civil trials could be postponed in favor of criminal trials, but so far that has not been necessary."
The number of sheriffs needed for a trial "varies depending on what type of case it is, whether there is a jury, and whether the defendant is in custody or free on bail," said Berke. "Judge Gibney will not permit judges to take the bench without the requisite number of sheriffs in the courtroom."