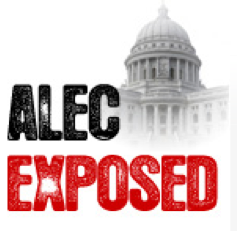 ALEC is still alive in the Ocean State. According to legislative records, there are five members of the House and one senator. Similarly, there are five Democrats and one Republican.
Reps Sam Azzinaro (D-Westerly), Lisa Baldelli-Hunt (D-Woonsocket), Doreen Costa (R-North Kingstown), Jay Edwards (D-Tiverton, Portsmouth), Lisa Tomaso (D-Coventry) and Sen. William Walaska (D-Warwick) are all still ALEC members. Walaska's two-year membership expires at the end of 2014, the other legislators two-year commitment ends this year.
In 2012, there were 24 legislators who were ALEC members. Many of them either lost their bids for re-election or didn't run again. There are 10 current legislators who are no longer ALEC members.
UPDATE: The state still pays for legislators' ALEC memberships, according to Larry Berman, a State House spokesman.
Berman also said Azzinaro said he did not sign up for ALEC. "I just spoke with Rep. Azzinaro and he said he did not sign up to be a member and someone, he's not sure whom, submitted his name for membership; he said he will not renew his membership after it expires at the end of this year."
Six legislators still ALEC members

,