With shocking regularity and little sanity, our grand spectator sport-cum-soap opera akin to professional wrestling that is the Rhode Island legislature has continued to pump out hilarious moments that should be making us weep if it were not for the fact this is oh-so-typical. Not since Gibbon profiled the latter days of Rome has a corrupt, bloated, under-financed and over-romanced city-state with delusions of grandeur produced this much copy.
First there was the news that Sen. James Sheehan, in a letter he wrote to Senate President Theresa Paiva Weed that he said was not meant to become public (gee I wonder who leaked it then?), expressed dismay that Speaker Nicholas Mattiello had called any effort to enact ethics reform "an act of war". Within a few days of that, Mattiello allegedly reshuffled those reps who voted against the controversial RhodeWorks bill out of key committee appointments. Et tu Brute?
Then came the news that Republican Sen. Nicholas Kettle had submitted a bill to require photo identification with purchases using EBT Food Stamps cards. Obviously Kettle, who at age 26 probably feels like everyone else should be carded as he is when he goes to purchase a drink, may be a little wet behind the ears and has no grasp of how being poor works. But the reality is that this bill would be quite problematic not for "the illeegullz" he thinks are committing Food Stamp fraud but the thousands of Rhode Island-based homeless and impoverished who cannot afford to get such a picture ID easily. Getting to the DMV by bus is itself an act of gymnastics, thanks in no small part to the measly budget Kettle's colleagues gave RIPTA this year, and then obtaining the ID can be time consuming and costly. It bears mentioning that the state merely administers the Food Stamps program that is funded by the federal government, which itself is one of the paltry few elements of a social safety net that is demonstrably the most miserly in the northern hemisphere.
It is likely that most of the Democrats on the Hill will find this bill tasteless even with their standards being what they are and our young Republican will find little to no support for this. As a result, he will have created what amounts to a glamour bill that gives him fifteen minutes of fame on talk radio and actually costs the taxpayers more for us to give this bill a hearing than is actually lost in this alleged Food Stamp fraud. It is worth nothing here that we tried to reach out to Kettle for comment several times by telephone and got no reply but that he was able to be heard the morning of February 16 on WPRO. In other words, the Kettle is calling the pot black.
Finally, the February 16 editorial page of the Providence Journal featured a letter from Jeremiah T. O'Grady where he explained the inner mechanics of the RhodeWorks bill. There are already some grumblings to be heard over the tolls bill due to the recent hirings of middle managers who materialized as quickly as the funding did. What struck me as so interesting, however, was how he framed the piece, using the pension heist that we have been covering here over the last few weeks as a frame of reference.
As I walked into the House chamber last Wednesday to vote on the revised RhodeWorks infrastructure funding bill, I was struck by a sense of déjà vu and transported back to November 2011 when I walked into that same chamber to vote on then-General Treasurer Gina Raimondo's pension reform proposal. The similarities between the two issues, and the solutions proposed to address them, are striking.
This speaks further to my own theory, that there may be a few more politicians than Gina Raimondo who take a fall when the feds come knocking regarding the letter Ted Siedle sent them last month regarding the various criminal elements involved in the scheme. Would this perhaps be the thing an ethics bill would address, thereby terrifying Speaker Mattiello?
Knowing how the fireworks continue to be launched, all we can say is "stay tuned, sports fans!"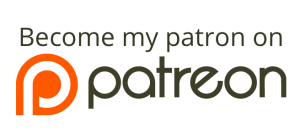 Smith Hill hijinks of high hilarity

,